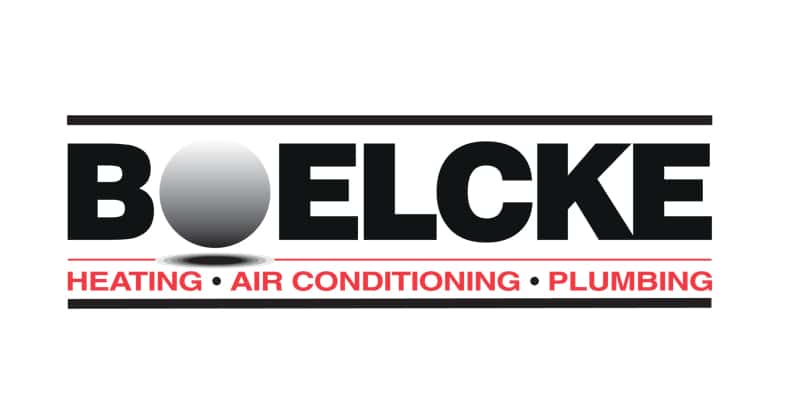 When your work anniversary rolls around each year, does the boss walk in and give you $100 for every year you've worked there? Do you have unlimited snacks throughout your work day? Do you get endless training to help you improve your lot in life? If you answered yes…there's a good chance you already work for Boelcke Heating of Stevensville. Those are just a few of the perks recited by happy workers who already call Dave their boss. Take a trip through the rest of the story of the amazing little HVAC company that has been hard at it for more than 50 years, but never rests on its laurels. Read the rest of the Boelcke story and see why those who work there wanted so much to earn the recognition as being among the 20 Best Places to Work in Michigan's Great Southwest.
What is the name of the business you are nominating?
Boelcke Heating
Who are the owner(s) and/or principals in this company?
Dave Boelcke
Business Contact Information
Dave Boelcke
1119 W John Beers Rd
Stevensville, MI
49127
How many people work at the company you are nominating?
26
Tell us the story behind the nominated company. What does it do, and what sets them apart from other companies in the region?
Boelcke Heating and Cooling is an HVAC Contractor where they install and service all HVAC equipment, including gas, electric, and oil furnaces, boilers, water heaters, humidifiers, and more. They also now offer plumbing! What sets them apart from other companies is their customer service and reputation in the community. They are one of the businesses that have been around for more than 50 years still offering exceptional service.
In your own words, why do you think this company deserves to be declared to be one of the 20 Best Places to Work in Michigan's Great Southwest?
They are extremely customer oriented but also care about their employees. Very laid back environment where everyone feels welcome. They strive to make your success just as important as the company's success. They know that their success is reliant on the employees and they make sure they are happy with their position.
What makes workers proud to say they work there, and keeps them a part of the team?
Boelcke is a very reputable name and company in Southwest Michigan. Knowing that the employees work for a great company and one that has been around for so long is extremely important. Everyone has a different role in the company but each role helps us achieve the final outcome which is why we are so successful.
Let's pretend you're writing a review for Yelp! or Trip Advisor. Give us your best recommendation for the nominated company that would make the rest of us wish we worked there, too.
Boelcke has changed my life in more ways than imagined. A job is very important, we spend most of our time there, sometimes more than with our family. But that's okay, because the people at Boelcke make you feel like you're family. From the moment I arrived on my first day I was greeted and welcomed like never before. The environment was very casual yet fast paced. In the summer, we participate in cookouts for lunch, our boss buys us lunch from local restaurants almost monthly, Tuesday meetings consist of special treats from Sandra Kay's Bakery or Red Coach Donuts, you also get the chance to win $5 from the raffle, golf outing every year at the end of summer, and not to mention the awesome open bar, Christmas party. Working at Boelcke is home, and every day is rewarding when you're always happy to come to work!
What three key words best describe why this company is a Best Places to Work caliber company?
Supportive…2. Training and Development Focused…3. Team Spirit
As a Best Places to Work company "Super Hero," what are the two most magical "Super Powers" this company has on a day-to-day basis? (i.e., Ability to read minds, fly, invisibility, etc) And why?
Super Power One Super Speed. Our Technicians are able to serve southwest Michigan entirely because of their time management skills. They are very efficient, honest, and timely in their work. The incredible speed of our technicians and managers enables customers to stay warm and cool (depending on the season) and happy with our services!
Super Power Two Super Endurance. Technicians have to be ready to work all ours of the day and night, in all weather conditions. Whether it's carrying heavy equipment, or running on little to no sleep, they always give it their all!
Tell us about the leadership of the nominated company and what they do to:
A] Keep spirits and motivation high? Have individual goals for every employee. They show technicians where they stand compared to the others and help them strive for success. They also offer hundreds of classes for technicians and office staff to attend in order to grow within the business.
B] Keep innovation and fresh ideas advancing? While coming up with new policies and plans, we always offer the chance for feedback. Making processes more efficient. We are constantly changing with technology therefore implementing new ideas daily.
C] Keep communications open? Every management personality is different which allows employees to feel comfortable speaking to someone. You are never judged, and due to the diversity you feel comfortable talking to anyone.
Explain a specific "wow!" moment in this company's history that is virtually "Hall of Fame" or "Best Practices" worthy, as an example to other companies in the region.
When we hit our 50th anniversary in business mark and when we implemented Plumbing in 2018! We were very happy to expand our business as many people asked us daily if we offered plumbing services. We were very happy to announce the new addition to our business and it allows us to better serve our customer base!
Best Places to Work have a reputation for not only working hard, but also for playing hard. How does the nominated company:
A] Honor or reward success? We give out spiff checks to technicians when they help sell a job or install equipment with no issues. We also recognize them in company meetings when they have gone above and beyond expectations.
B] Socialize as a team? Company Cookouts, lunch-in's, Golf Outings, Baseball games, Tuesday meetings, and more!
C] Get involved in community events? We sponsor many local organizations and schools in Southwest Michigan, from Coloma to Lakeshore, to the Catholic schools. We support our local communities and small businesses as well.
D] Celebrate life? By coming to work happy, enthusiastic, and grateful for their employees.
Write a brief, but compelling, recruitment ad telling people about why they should come and work there, too.
Are you fed up dragging your feet to work? Do you like interacting with a team and enjoying a casual, laid back environment? Then we have the perfect place for you. Boelcke is more than a job, we care about the happiness of our employees and strive for their success. We know that for our company to be successful, our employees' satisfaction is important. We strive to be the best HVAC company in Southwest Michigan by offering continued education and team oriented. We have multiple company outings and always have snacks for our employees (:
What one thing is special about your nominated company that most people in the community have no idea actually happens there, but should be shouted from the rooftops because it's that cool?
Despite what everyone thinks of Dave he is a great and kind person and Boss!
Give us three employee perks or benefits that you think make the company you have nominated worthy of a Best Places to Work trophy?
Unlimited snacks along with employee cookouts and get-togethers, always doing something fun when the entire team is together…2. Open and honest. At boelcke you feel like you can be yourself because the environment is very open and honest. You can talk to anyone and feel comfortable and you also mesh well with your fellow co-workers…3. Continued growth. Although there isn't much vertical movement in the company you can always grow and learn in your current role. With continued education paid for by the company and evolving into new technology daily you are always learning.
If this is your company and you win, write the best headline ever for your company newsletter describing your successful selection to the list, and be as specific as you can about how you would celebrate the win if money were no object.
You work at the best company in SWMI!
(But we know you already knew that)
If we won and money would be no option we would go on an all-inclusive Boelcke Cruise!
Tell us anything else you want about this company that you suddenly realize we haven't asked you about, but you're sure will be the thing that puts you squarely into the winner's circle! (Wait a minute! Can you put a square in a circle?)
Boelcke heating truly cares about their employees. Dave invests his money back into the business. We have a large sheet metal shop, a training room, and other things that most HVAC companies do not have. At every anniversary you get $100 for every year that you have worked for the company. Dave pays for 70-percent of your health insurance! He also matches your retirement funds, and makes every day coming to work fun!