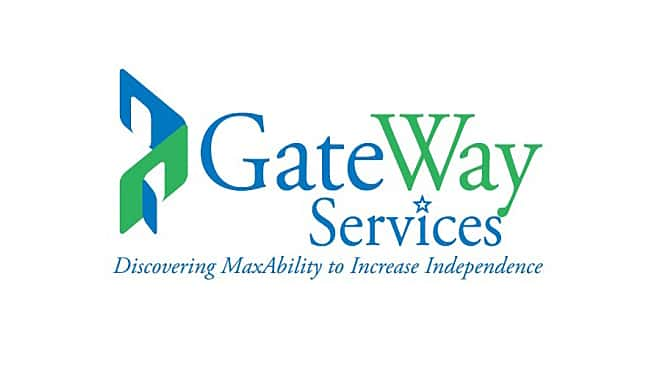 Are you an individual motivated by a heart of compassion and desire to help others? If so, then Gateway Services may be the place for you. Such could be the opening line of an online review of this next winner among the 20 Best Places to Work in Michigan's Great Southwest. The 80 people who already work there are driven by that servant's heart and love the work they do every day to help others live the best life they possibly can despite some of the disabilities that they face. Service, compassion and dedication have been pegged as key descriptors for the Gateway team and experience. Look for their corporate newsletter to share their predicted headline soon, reading: All Gateway Staff Recognized as STARS! A fitting wrap to their success in becoming recognized as among the best places to work in the entire region. Read on for more of the Gateway story, where they pledge, "All lives matter."
What is the name of the business you are nominating?
Gateway Services
Who are the owner(s) and/or principals in this company?
Tim Smith Executive Director
Business Contact Information
Tim Smith
1440 E. Empire
Benton Harbor, MI
49022
How many people work at the company you are nominating?
80
Tell us the story behind the nominated company. What does it do, and what sets them apart from other companies in the region?
Gateway Services is a private, non-profit,  agency that provides services and support to individuals with disabilities and barriers with the goal of increasing individual independence and inclusion in the local community.
In your own words, why do you think this company deserves to be declared to be one of the 20 Best Places to Work in Michigan's Great Southwest?
I have worked at Gateway for 34 years. Over these many years, Gateway's mission has been focused on services to individuals in Berrien County with disabilities and barriers. Those services have certainly changed through the years. 34 years ago Gateway provided services to over 100 people daily at a facility in Berrien Springs.  Monday through Friday buses brought participants to Gateway where training was provided, in house, on practical living skills, getting along with others, recreational and vocational training skills. Many of the participants back then were not long out of having lived for years in institutions like Coldwater. Most lived in Adult Foster Care (AFC) homes and their worlds were very small. Today Gateway has no in-house program and provides multiple services to well over 200 participants on a weekly basis. All services take place in the community where participants are supported to pursue and live their most independent lives.
Dedicated staff help participants prepare for and find community jobs and to have the supports in place for success on that job. Classes are held to prepare participants for work, determine strengths and interests, resume writing and how to prepare for a job interview. Many local businesses partner with Gateway and hire our participants.
Gateway maintains a fleet of vehicles that pick up participants at their residence so group services can be provided in the community. These group services strive to build social connections among the participants and then connect the participants to the communities in which they live. This can include access to local stores, visits to the library, exercising at the YMCA, going out for lunch, learning to cook, learning a craft, garage sales, volunteering or just enjoying a walk along the beach.
Gateway staff also provide one-on-one support to people of all ages from young children to the elderly.  Depending on the situation, and the need, services can be provided in a person's home to ensure their safety. Participants living independently, but needing some level of support, are assisted with shopping, bill paying, making and attending appointments, maintaining their apartment and pursuing their goals.
So, in my opinion, what sets Gateway apart from other companies is our mission of service to others and the dedicated staff committed to make that happen. Gateway has had to change and evolve over the years but service to individuals with disabilities and barriers remains the focus. As a result, Berrien County is a more inclusive place to live and the importance of every life is valued.
What makes workers proud to say they work there, and keeps them a part of the team?
Being able to impact and positively affect the lives of others is what makes staff proud and keeps them on the Gateway team.
Let's pretend you're writing a review for Yelp! or Trip Advisor. Give us your best recommendation for the nominated company that would make the rest of us wish we worked there, too.
Are you an individual motivated by a heart of compassion and desire to help others? If so, then Gateway Services may be the place for you. Gateway is a non-profit agency that works with individuals impacted by disabilities and barriers. Support services range from in home respite care to on the job employment services and everything in between. Contact us today to see how you can be part of the Gateway team and make a difference.
What three key words best describe why this company is a Best Places to Work caliber company?
Service…2. Compassion…3. Dedication
As a Best Places to Work company "Super Hero," what are the two most magical "Super Powers" this company has on a day-to-day basis? (i.e., Ability to read minds, fly, invisibility, etc) And why?
Super Power One Tami Gould
Super Power Two Tim Smith
Tell us about the leadership of the nominated company and what they do to:
A] Keep spirits and motivation high? Recognize and appreciate team members
B] Keep innovation and fresh ideas advancing? Encourage problem solving and sharing of ideas
C] Keep communications open? Open door policy
Explain a specific "wow!" moment in this company's history that is virtually "Hall of Fame" or "Best Practices" worthy, as an example to other companies in the region.
As services changed and evolved over the years, Gateway sold its Berrien Springs building about 4 years ago and relocated to Benton Harbor. About 2 years ago Gateway opened a satellite office in Niles to better accommodate staff living and working in the south county area.
Best Places to Work have a reputation for not only working hard, but also for playing hard. How does the nominated company:
A] Honor or reward success? Employee of the Quarter
B] Socialize as a team? Annual Softball fund raiser
C] Get involved in community events? Volunteering activities with participants, United Way events
D] Celebrate life? Birthdays, anniversaries
Write a brief, but compelling, recruitment ad telling people about why they should come and work there, too.
If you are a self-starter with a heart of service to others and looking for a job where you can make a difference in the lives of others, then Gateway is worth checking out.
What one thing is special about your nominated company that most people in the community have no idea actually happens there, but should be shouted from the rooftops because it's that cool?
Successes with our participants – on the job – at home – in the community.
Give us three employee perks or benefits that you think make the company you have nominated worthy of a Best Places to Work trophy?
Wages…2. Benefits…3. Holiday and vacation time
If this is your company and you win, write the best headline ever for your company newsletter describing your successful selection to the list, and be as specific as you can about how you would celebrate the win if money were no object.
All Gateway Staff Recognized as STARS!
Tell us anything else you want about this company that you suddenly realize we haven't asked you about, but you're sure will be the thing that puts you squarely into the winner's circle! (Wait a minute! Can you put a square in a circle?)
All lives matter!