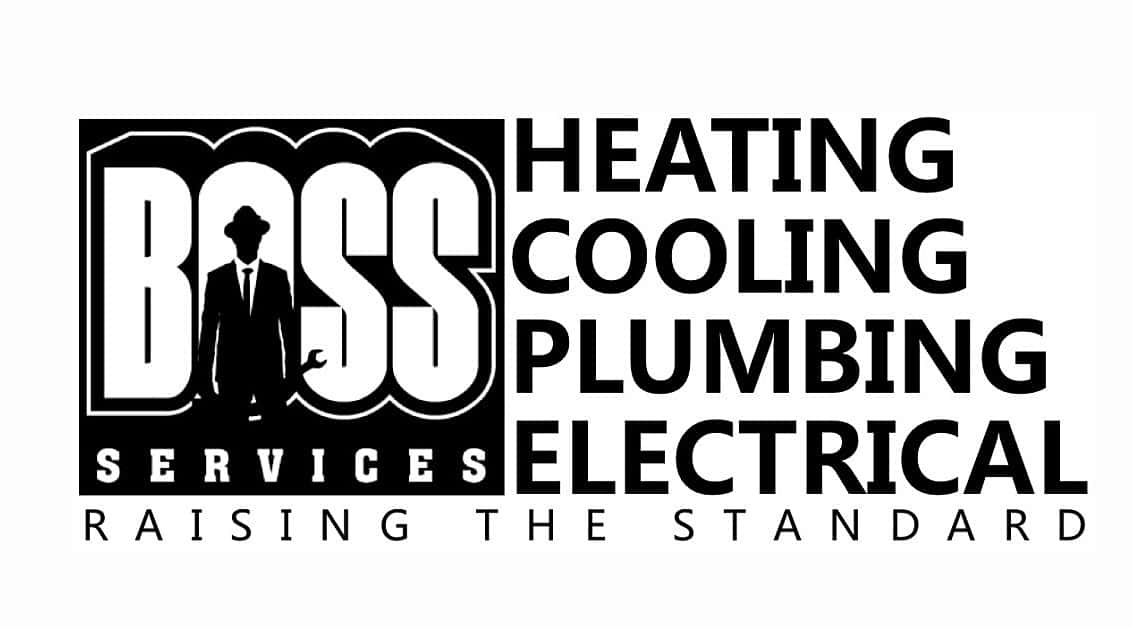 An intriguing fact about the team that calls itself BOSS Services is that one of their vehicles with the bold black and white logo with the silhouette of a man in a fedora carrying a wrench was actually pulled over one day by law enforcement just to ask, "What do you guys do?" Now, what started out as just two men and a truck is a full on fleet of multi-talented people who are committed to "Raising the Standard." That's a pretty important thing to do if you're going to be named among the best, and the BOSS team is living the dream every day. They do it by raising the standards for both customers and employees, combining the three words that best describe them into a phrase: Amazing Growth Culture. With continual positive reinforcement, ongoing training, and 100-percent medical coverage of the entire team, it's little wonder their recruitment ad queries whether you currently work at a place that appreciates you. With a vision to be the largest home services company in the region, BOSS Services is on the way.
What is the name of the business you are nominating? 
BOSS Services
Who are the owner(s) and/or principals in this company?
Jerry Street and Jeff Street
Business Contact Information
Jeff Street
221 E Logan St
Coloma, MI 49038
How many people work at the company you are nominating?
23
Tell us the story behind the nominated company. What does it do, and what sets them apart from other companies in the region?
BOSS Services is a heating, cooling, plumbing, electric, and 1-day bath company. It started 4 years ago with 2 guys in a truck. Now BOSS employs 23 people, owns 2 buildings, has 15 vehicles on the road, and is focused on providing the best place to work and the best experience for clients. BOSS gives a furnace to a person in need every Christmas and will be giving away a 1-day bath remodel this summer. BOSS offers the following benefits: 100% medical coverage for the employee…Base life insurance plan…Annual tool allowance…Annual boot allowance…Paid uniforms…Paid vacation…Paid birthday off…Paid wellness days…Optional AFLAC insurance…401(k)…Profit sharing program…SPIFFs and bonuses…Virtual reality training program…Paid training…Personal and Professional growth programs. As an owner, I want all of my employees to succeed and grow personally and professionally. BOSS understands that if the employees are winning, everyone is.
In your own words, why do you think this company deserves to be declared to be one of the 20 Best Places to Work in Michigan's Great Southwest?
Since day one we have focused on building the best culture in the area. Our mantra is Raising The Standard. We are not just raising the standard for services in the home but we are also raising the standard for the way home service companies take care of their employees.
What makes workers proud to say they work there, and keeps them a part of the team?
The culture, benefits, pay, and personal and professional growth keep our tribe coming back for more.
Let's pretend you're writing a review for Yelp! or Trip Advisor. Give us your best recommendation for the nominated company that would make the rest of us wish we worked there, too.
BOSS is an amazing place to work. They constantly provide opportunities for growth and development. I can't imagine working anywhere else.
What three key words best describe why this company is a Best Places to Work caliber company?
1. Amazing…2. Growth…3. Culture
As a Best Places to Work company "Super Hero," what are the two most magical "Super Powers" this company has on a day-to-day basis? (i.e., Ability to read minds, fly, invisibility, etc) And why?
Super Power One Mind reading – The 2025 painted vision is hanging on the wall and the future is always discussed. Everyone knows exactly where the company is heading.
Super Power Two Super servant – BOSS has a culture of serving. From the top down everyone serves!
Tell us about the leadership of the nominated company and what they do to:
A] Keep spirits and motivation high? Positive reinforcement all the time.
B] Keep innovation and fresh ideas advancing? Constantly planning and training. Always open to hear anyone's ideas
C] Keep communications open? Anyone is encouraged to voice their opinion and ask questions. Group chat apps and project management apps keep communication open.
Explain a specific "wow!" moment in this company's history that is virtually "Hall of Fame" or "Best Practices" worthy, as an example to other companies in the region.
It's hard to say just one. I'm most proud of giving back to the community. The furnace giveaway that we do each Christmas makes me proud.
Best Places to Work have a reputation for not only working hard, but also for playing hard. How does the nominated company:
A] Honor or reward success? Public praise, contests, bonuses.
B] Socialize as a team? Quarterly all hands breakfast, Christmas Party.
C] Get involved in community events? Hometown heroes program, sponsor school events, furnace giveaway, charitable contributions.
D] Celebrate life? Paid birthday off, gift baskets for new babies, public celebrations.
Write a brief, but compelling, recruitment ad telling people about why they should come and work there, too.
Are you tired of working at a place that does not appreciate you? It's time for a change. Come work at a place that appreciates what you do and rewards you for your efforts. Come to a place that has an amazing benefits package and pays for your training and growth. Before you rush over, you have to know that we focus on culture more than anything. If you do not serve our clients and your coworkers at the highest level you might not be a fit here. We will teach you the technical skills you need but if you don't have the right personality it might not work out. If you want to be the best at what you do and you want to win every day, now is your time. Call us today and start winning!
What one thing is special about your nominated company that most people in the community have no idea actually happens there, but should be shouted from the rooftops because it's that cool?
Personal growth. We have programs that map out 90 plans, improve our health and home life, financial classes, and more. BOSS focuses on improving everything, not just technical skills.
Give us three employee perks or benefits that you think make the company you have nominated worthy of a Best Places to Work trophy?
1. Paid Birthday off
2. Tool and boot allowance
3. 100% medical coverage for each employee
If this is your company and you win, write the best headline ever for your company newsletter describing your successful selection to the list, and be as specific as you can about how you would celebrate the win if money were no object.
BOSS Services is honored with 2020 Best Place To Work for HVAC, Plumbing, and Electrical! Tribe, we did it. Together we have made BOSS the best place to work. As you all know, we have a lot of work ahead of us and this is just the beginning. We are going to continue our aggressive growth. With more growth comes more rewards. We will continue to make BOSS Services the best place to work. We will continue to Raise The Standard! This win would be plastered on every marketing piece, recruiting ad, and Facebook would get tired of seeing it.
Tell us anything else you want about this company that you suddenly realize we haven't asked you about, but you're sure will be the thing that puts you squarely into the winner's circle! (Wait a minute! Can you put a square in a circle?)
The company truly cares about employees and clients more than making money. We bought buildings in Coloma and spent thousands on remodeling and landscaping. The City of Coloma has thanked us multiple times for cleaning up the mess that the previous owners left. The vision for BOSS Services is to be the largest home service company in Southwest Michigan. To employ hundreds of employees and be THE place everyone wants to work.