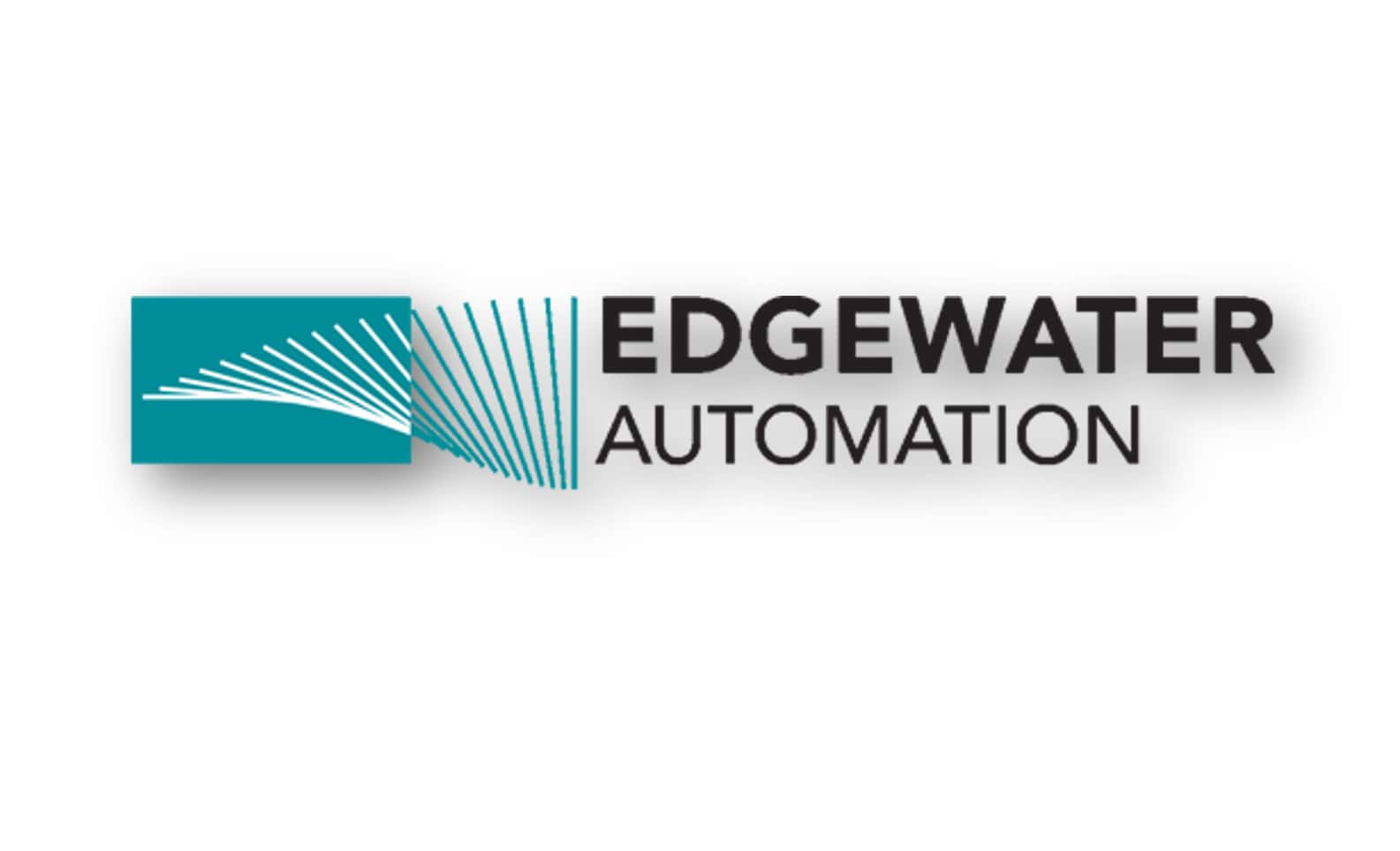 Most of the products we buy or use on a daily basis have been produced by some form of automation in manufacturing. We have a team in St. Joe with a sterling reputation in that world of automation leading to many of those products right here at home. The Edgewater Automation story starts with the super powers of "bionic hearing" to listen to both customers and team members alike on the way to conquering unique goals, and "x-ray vision" among worldwide partners who work together to spot industry trends. That made them another huge committee favorite among the 20 Best Places nominations, but read on for a stellar array of "fun committees," and the rest of this home-grown, bootstraps success story launched by a man with a vision who left a high-level job to begin his own story knowing that he could do better for both his industry and his employees by traveling their own route. It's a truly award-winning story that puts Edgewater Automation onto the champions list of 20 Best Places to Work in SW Michigan.
What is the name of the business you are nominating? 
Edgewater Automation
Who are the owner(s) and/or principals in this company?
Rick Blake
Business Contact Information
Tim Tate, Managing Director
481 Renaissance Drive
St. Joseph, MI 49085
How many people work at the company you are nominating?
200
Tell us the story behind the nominated company. What does it do, and what sets them apart from other companies in the region?
Edgewater Automation is a uniquely experienced designer and builder of custom automation equipment based in St. Joseph. Our innovative solutions address the challenges our customers face in today's dynamic global manufacturing environment. Our machines are designed, manufactured, and assembled by our team of automation professionals right here in Michigan's Great Southwest! We ship these machines all over the world.
In your own words, why do you think this company deserves to be declared to be one of the 20 Best Places to Work in Michigan's Great Southwest?
I had a 10 year vendor/supplier relationship with Edgewater Automation before I came to work with them. From the very beginning, it was apparent that Edgewater was different from the other companies in their business sector, and even other companies in general in the region. There is a cultural feeling about this place that cannot be described fully. It's the most cohesive group of people I've ever worked with.
What makes workers proud to say they work there, and keeps them a part of the team?
When you say you work for Edgewater, people in the industry know right away you are part of a great team. The business has an exemplary reputation in the world of automation. Rick Blake left his high-level job with another company to start his own integrator in 2001 because he knew he could do it better, both for the industry and more importantly for his employees. He's been laser focused on that goal ever since. We are family here at Edgewater Automation.
Let's pretend you're writing a review for Yelp! or Trip Advisor. Give us your best recommendation for the nominated company that would make the rest of us wish we worked there, too.
Do you want to come to work everyday and know you are making a difference in the world? Do you want to create, design, and build cool stuff? Do you want to feel truly appreciated for your hard work and creative ability? Edgewater Automation is that place to be if you said YES to any of these questions! At Edgewater, we design and build cutting edge equipment that changes how the world works, how the world succeeds. We are a team that cares about each other, from top to bottom. The company's success is shared with every member both with compensation and individual praise. We stick together through wins and losses, helping each other LEARN from our mistakes and picking each other up when we are down. We have never had a layoff, we have never deviated from our winning mindset. We are Edgewater Automation.
What three key words best describe why this company is a Best Places to Work caliber company?
1. Teamwork…2. Perseverance…3. Growth
As a Best Places to Work company "Super Hero," what are the two most magical "Super Powers" this company has on a day-to-day basis? (i.e., Ability to read minds, fly, invisibility, etc) And why?
Super Power One Bionic Hearing – We LISTEN to our customers AND our team members! Our customers all have unique goals to conquer. We bring an open mind and clean sheet of paper to every challenge. We don't design a machine until we fully understand what our customer wants/needs. We LISTEN to our fellow employees. We count on each other for expertise in their individual fields. We also LISTEN to our employees to make sure they are fulfilled and happy with their career path.
Super Power Two X-Ray Vision – We have partners all over the world that work together to see industry trends and implement best practices for the benefit of our customers and team members. Our internal team of engineers and builders can envision how the custom machine will function before ink hits the print.
Tell us about the leadership of the nominated company and what they do to:
A] Keep spirits and motivation high? We have an organization-wide stand up meeting every Monday to go over our wins and losses the previous week. This meeting is fully transparent to every team member where we discuss and praise our wins and learn from our opportunities missed. We cheer each other on daily as the management walks the production floor and design house to keep up to speed on teammate's needs.
B] Keep innovation and fresh ideas advancing? Edgewater Automation works freely between our multiple locations to share knowledge and innovation with other team members. We do this by staying in close contact throughout projects and sharing workload between the different location teams. Our team members are challenged to attend training in their area of expertise on a regular basis, traveling the country for trade shows and learning events. This knowledge is then "taught back" to the rest of the team through mentorship.
C] Keep communications open? Our management staff is down to earth and ACCESSIBLE. They are always available to discuss opportunities, roadblocks, and other needs from our team members. They are approachable, knowledgeable, and attentive as they themselves have been in the industry and haven't forgotten where they came from.
Explain a specific "wow!" moment in this company's history that is virtually "Hall of Fame" or "Best Practices" worthy, as an example to other companies in the region.
Rick Blake founded the company in 2001, bringing with him 4 other people from the automation industry, setting up shop in a space not much larger than a garage. 19 years later Edgewater Automation employs over 190 people at two locations in Michigan and one location in South Carolina. They are now producing custom machinery that ships worldwide with revenues of over $60-Million per year.
Best Places to Work have a reputation for not only working hard, but also for playing hard. How does the nominated company:
A] Honor or reward success? Edgewater's commitment to the team shows through in the desire to promote from within and SHARE company profits with the team. We have profit lunches and breakfasts that happen every month we produce above our goal. These are catered in and shared with all team members in all locations.
B] Socialize as a team? Edgewater has a "Fun Committee" for the specific purpose of packing the year with cool events for our team. Things like company picnics, paintball, wall climbing, poker tournaments, clay shooting, and 5k/10k runs are common every year.
C] Get involved in community events? Edgewater prides itself on community service through our faith-based charities and civic organizations.
D] Celebrate life? Babies, Marriages, Retirements… it's all celebrated here at Edgewater!
Write a brief, but compelling, recruitment ad telling people about why they should come and work there, too.
Are you a mechanically minded person that wants to change the way the world works by designing and building cool stuff? Do you work at a place that doesn't recognize your commitment and drive? If so, ask about joining our team of world-class engineers and machine builders! We innovate, automate, and succeed!
What one thing is special about your nominated company that most people in the community have no idea actually happens there, but should be shouted from the rooftops because it's that cool?
Most products you buy or use on a daily basis were produced by some form of automation in manufacturing. Whether it be the car that you drive, the fan in your bathroom, the glasses that you have on your face, or the food you eat. Did you know there is a good chance that the machine involved in making that product came from RIGHT HERE in Michigan's Great Southwest?
Give us three employee perks or benefits that you think make the company you have nominated worthy of a Best Places to Work trophy?
1. One of the cleanest and most updated manufacturing environments you have ever seen.
2. Edgewater Automation closes down during the holidays (specifically the week between Christmas and New Years) to allow our team members to spend this special time with their families.
3. The best company culture you will find in any business, no matter the industry.
If this is your company and you win, write the best headline ever for your company newsletter describing your successful selection to the list, and be as specific as you can about how you would celebrate the win if money were no object.
"Edgewater Automation Recognized for What We Already Knew – We are the Best Place To Work in 2020!"…We will come up with a great way to celebrate. I'm sure it will involve food and a cool gift for the team members.
Tell us anything else you want about this company that you suddenly realize we haven't asked you about, but you're sure will be the thing that puts you squarely into the winner's circle! (Wait a minute! Can you put a square in a circle?)
Nothing better than a home-grown, by the bootstraps, success story!