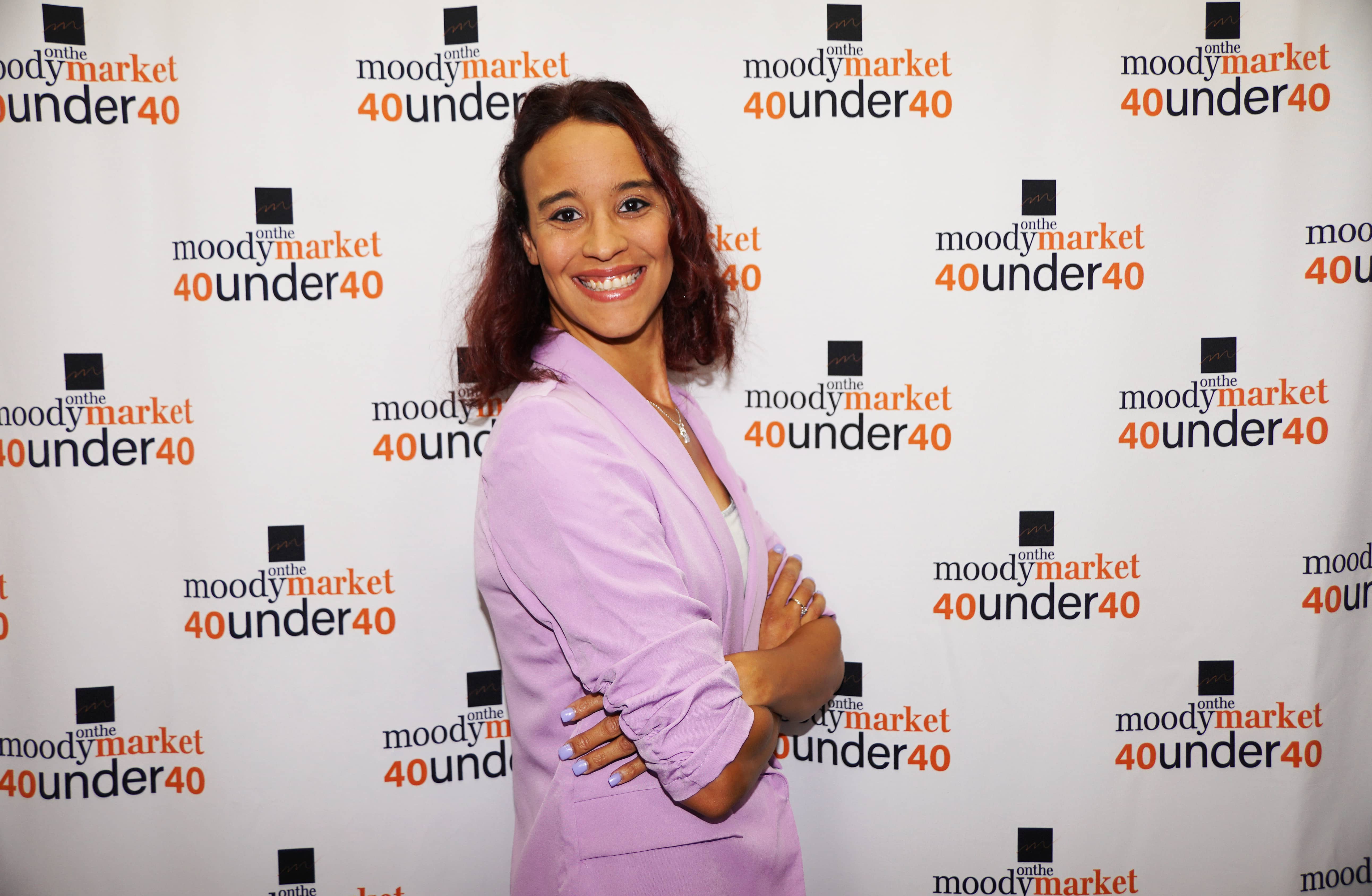 Name
Brittany Dunham
Company/Organization
Express Employment Professionals
What Does Your Company/Organization Do?
We provide staffing and HR solutions to over 150 local companies by helping them attract and hire great talent. Each year, hundreds of people in Berrien, Van Buren, and Cass counties come to Express to find a great job. We are also excited to offer our New Training and Development division, that will bring independent and team trainings to SWMI.
Age
33
Accomplishments
I currently hold two Associates Degrees, Hospitality Management, and Business Administration.
One accomplishment I am proud of is running a successful local soccer league. My biggest accomplishment is being a mom to five wonderful children, who challenge me each and every day.
What else do you hope to accomplish by the age of 40?
By the time I'm 40 I would like to have my own business, be more successful. I own a home fragrance/crafting company called Kennedys Craft Corner.
I am also working on my next degree. My goal is to further my career, and prove to my kids that you can do anything you can put your mind to.
Education
I currently obtain an Associates in Business and Hospitality Management, and am currently working on a marketing degree.
Residence
Benton Harbor, MI
Where were you born?
San Diego, CA
What was your first job?
My first job was babysitting my brother, but then eventually I got a job at a local restaurant.
Best advice you ever got?
Never let anyone dull your sparkle, you will reach mountains baby-doll.
Who inspires you most?
The one person that inspired me the most was my grandma, she always listened, was non-judgmental, she was a great person, very kindhearted, never stopped working, was a fabulous caretaker and taught me to be respectful, not self-centered, to have compassion towards others, and enjoy life to its fullest. She always encouraged me to do whatever my little heart desired. I am forever grateful to have had such a wonderful person in my life. My parents are a close second (ha-ha) without them I would not be who I am today. I love you guys with all my heart!
That one thing about you we'd be most surprised to learn.
I love to write poems, and am absolutely terrified of spiders.
What do you love to do in your downtime?
Wait, there is a thing called downtime? (Kidding) I love spending as much time as I can with my family.
What book are you reading now?
I Never Thought of it That Way: How to Have Fearlessly Curious Conversations in Dangerously Divided Times by Monica Guzman
Volunteer activity you love the most.
Running the SWMREC Soccer League
What motivates you to give back to your community?
I didn't grow up with everything handed to me, so being able to show people that no matter where you came from you can succeed in life is a major motivator.
What Superpower would you most love to have? (for example, the ability to fly or to be invisible, or incredible strength, etc)
My superpower would be to always have a clean house. (LOL) My life is hectic and sometimes I just don't have time to complete the simple stuff (like having a clean house).
What would you like to leave behind as your legacy once you are gone?
I want everyone to remember that no matter where you came from or how you grew up that you can always succeed in life, you just have to put in the work.
What does the honor of being named to the 40 Under 40 most mean to you?
I was extremely shocked that I was chosen to receive this award. It brought many happy tears and dancing! Being recognized has helped me stay motivated and remind my children that no matter how hard life gets, as long as you put your best foot forward you can — and will — succeed. Our community is filled with so many amazing people, it's a true honor to be recognized. Thank you!