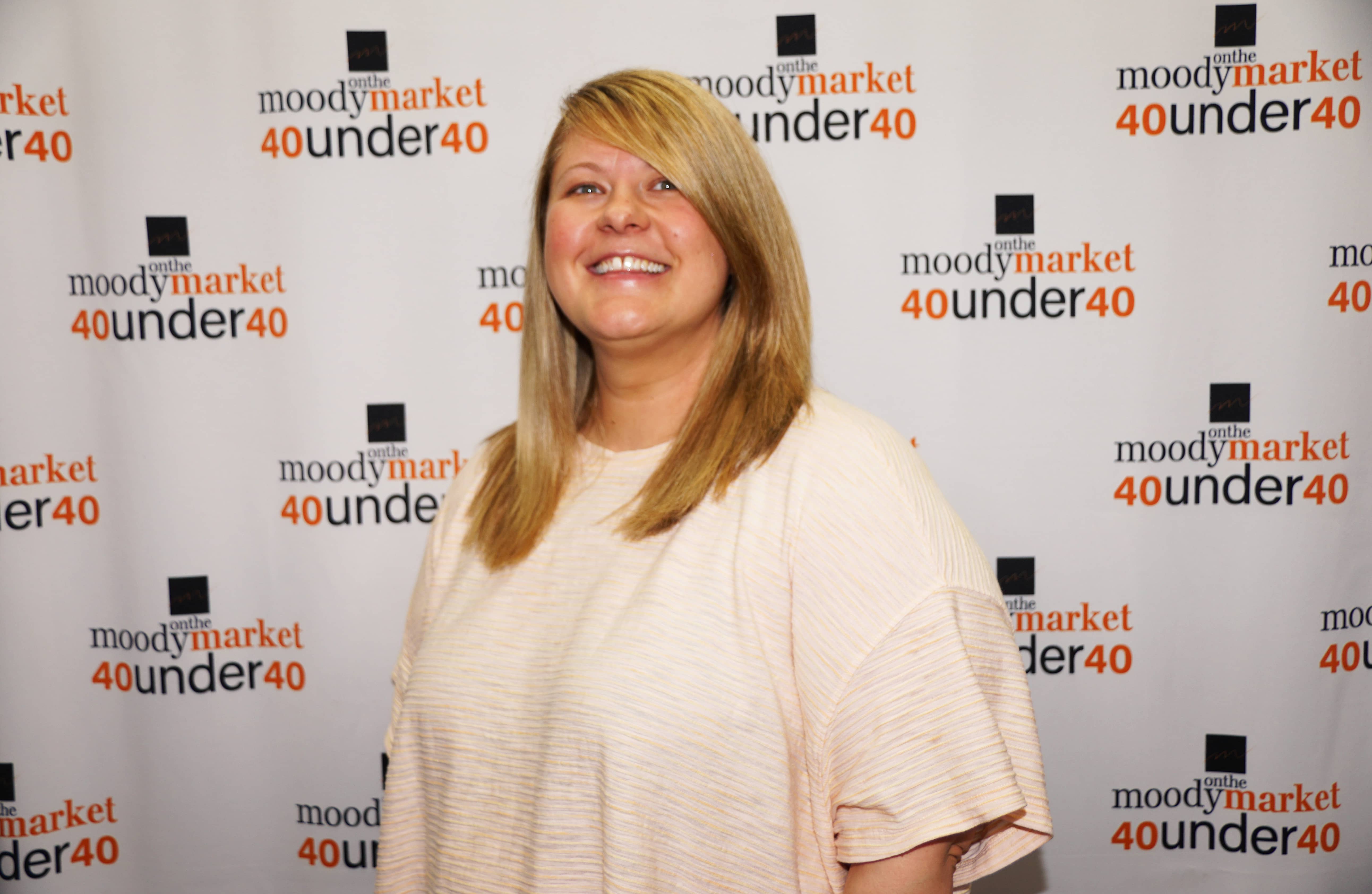 Name
Kelly Vega
Company/Organization
St. Joe Community Taproom
What Does Your Company/Organization Do?
We're a locally-focused taproom that serves beer, wine, cider, seltzer, and N/A craft beverages.
Age
37
Accomplishments
Graduated with High Honors from The University of Montana in 2015
Founded Community Nights at The Livery, a program that's raised over $50K for more than 100 different local non-profits
National Toasty Award Winner 2019 – "Local Community Advocate"
Vice President of The Benton Harbor Arts Association
Southwest Michigan Tourist Council Board of Directors
Owner of St. Joe Community Taproom, currently launching The Community Project: a new hands-on giveback experience at Community Taproom
What else do you hope to accomplish by the age of 40?
I hope to expand the footprint of Community Taproom and to continue successfully raising funds, awareness, and volunteering for local non-profits. I'm also looking into online Master's programs with hopes that I might be able to go back to school while simultaneously running and expanding my small business.
Education
Bachelor's of Parks, Tourism, & Recreation Management from the University of Montana
Residence
St. Joseph, MI
Where were you born?
Kalamazoo, MI
What was your first job?
Clancy's Deli in St. Joseph, MI
Best advice you ever got?
"Be like the squirrel: crack one nut at a time," -Simon Rusk
Who inspires you most?
Local small business owners and tourism professionals who work tirelessly to make our community a better place for us all. Also, my grandma Anne who is 85 years old and still works at a popular ice cream shop downtown with her best friend.
That one thing about you we'd be most surprised to learn.
I'm actually quite introverted and enjoy a lot of time alone.
What do you love to do in your downtime?
My two favorite hobbies are collecting beach glass and yoga.
What book are you reading now?
"I Have Something to Tell You" by Chasten Buttigieg
Volunteer activity you love the most.
I love organizing Art Hop and Arts in the Park with the Benton Harbor Arts Association and I made a ton of friends and life-long memories volunteering at The Berrien County Health Department's COVID-19 Vaccination Clinics in 2020 & 2021.
What motivates you to give back to your community?
Relationship building through fun events and volunteer work is a huge motivator, plus a general desire to leave something better than I found it in really every facet of life.
What Superpower would you most love to have? (for example, the ability to fly or to be invisible, or incredible strength, etc)
To be in two (or more!) places at once.
What would you like to leave behind as your legacy once you are gone?
I would like to leave everything I'm involved with better than it was before I was there.
What does the honor of being named to the 40 Under 40 most mean to you?
The nomination to 40 Under 40 was so meaningful to me because of who nominated me and what they said. It's easy to go about your day-to-day and never realize that you have any impact on anything until someone writes it down and holds it up to your face. Being recognized by someone I love for things I do every day without thinking about it means so much to me and I was incredibly honored to see that all the little things can truly make a big difference to someone.