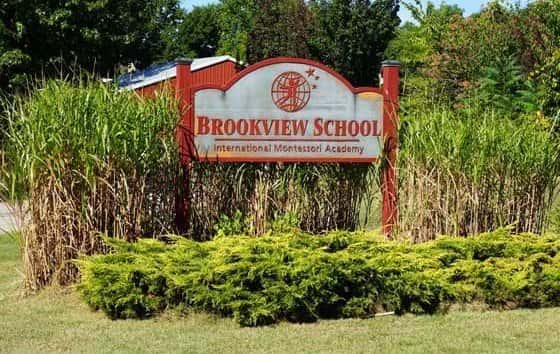 It was the year that Notre Dame & Michigan State tied for the national football title and Medicare was born. It was also the year that Walt Disney died and Star Trek first hit the airwaves. Notably in the local region, 1966 also marked the arrival on the scene of a dynamic new teaching discipline in Michigan's Great Southwest in the form the Montessori method as introduced by Brookview School.
Brookview School turns 40 this year, right alongside Medicare, but the party will likely be a bit more lively for the colorful school atop a hill overlooking a stretch of the St. Joseph River in Benton Charter Township. There will be a party, for sure, and everyone is invited.
Dr. Larry Schanker is Executive Director and Music Specialist for the unique school and he's hoping to see you at their upcoming Open House and Free Seminar on Thursday, March 3, 2016. Topic of the free seminar is "Help Me to Do It Myself: Developing Independence in Children."
The big event takes place on March 3rd from 6pm until 7:30pm on the Brookview campus at 501 Zollar Road in Benton Harbor. Dr. Schanker will open the evening with a welcoming statement as teachers from each age level will discuss what independence means in the Montessori classroom.
Following the free seminar, the school will provide a walk-through of the classrooms from infant through middle school, and the evening will conclude with a reception and question & answer session.
Dr. Schanker calls the 40th Anniversary Open House "a wonderful opportunity to see our school and classroom environments for those who never have." He adds, "With 5,000 Montessori schools in the nation, and 20,000 worldwide, it's amazing that Montessori education is still a well-kept secret."
In a bid to shed some light and lift that mantle of assumed secrecy, Dr. Schanker is hopeful you will stop by and learn more about the educational system that has produced the likes of Google founders Sergey Brin and Larry Page, Amazon founder Jeff Bezos, master chef Julia Child, and historic figures including Anne Frank and Garcia Marquez.
Plan now to join the Brookview faculty, staff and family on Thursday, March 3rd for an enlightening evening, free of charge.