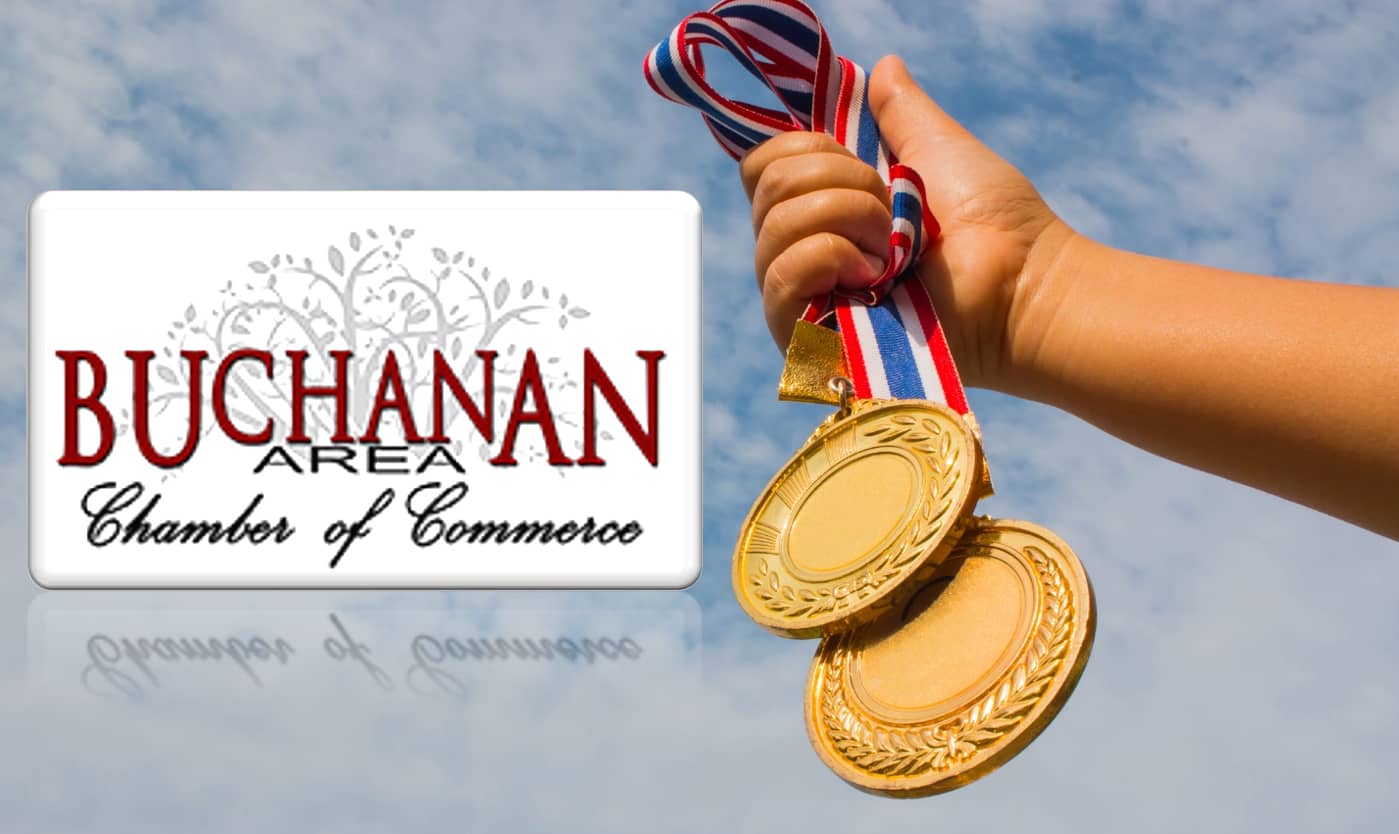 Already declared last year as the Nicest Place in America 2020 by Reader's Digest, the Redbud community of Buchanan has launched the annual campaign to find outstanding businesses, leaders, community members and organizations that keep the wheels of commerce in motion there.
Each year, the Buchanan Area Chamber of Commerce recognizes those who bring outstanding recognition to the Buchanan area through their daily work and efforts.
Nominations are currently being accepted for the following awards:
Dale E. Florey Volunteer of the Year — presented to an individual who has chosen to put the needs of the community above their own and have provided extraordinary service and dedication to the greater Buchanan community…
Business/Organization of the Year — presented to a business, organization, or club that has contributed to the community development and quality of life in the greater Buchanan area…
Lifetime Achievement — presented to an individual who has devoted much of their time and energy throughout their lifetime to the betterment of the community…
Young Professionals — This award will be presented to a Buchanan area young professional between the ages of 21 and 40. This individual has a positive attitude, has shown professionalism, innovation, and is devoted to their career and community, especially in 2020.
The nomination form can be found on the Chamber's website at the link below, and all nominations must be received by Wednesday, March 31, 2021. Awards will be delivered to the winners at the Annual Meeting with a date yet to be determined.
Note: Because the annual meeting did not take place last year due to the pandemic, 2020 awards will be presented at this year's Annual Meeting as well.
Here's the link to the nomination process:
https://www.buchanan.mi.us/item/2020-award-nominations-2
The photo accompanying this story on Moody on the Market is purely for illustrative purposes and does not depict the actual award to be given.