Moody on the Market is the go-to source for business, organization and event information in Michigan's Great Southwest, covering happenings in Berrien County, plus select focus on Van Buren and Cass counties in Michigan, and LaPorte and St. Joseph counties in Indiana. Pat's column originally appeared in the Herald-Palladium and MailMax print publications, and still continues to be published weekly in MailMax while fulfilling an up-to-the-minute presence here online 7 days a week.
Pat is the former Executive Vice President of the Cornerstone Chamber of Commerce based in St. Joseph/Benton Harbor, and has hosted "Moody in the Morning" at News/Talk/Sports 94.9 WSJM, retiring in 2019. He is also on the board or part of many organizations in the region, including formerly at WNIT Public Television in South Bend, and has traveled often to Washington to advocate for business and non-profits in the region.
In 2021, Pat retired from full-time writing at MoodyontheMarket.com, but his team of contributors continues to publish on his behalf. Reach out to them with the contact form below with your news!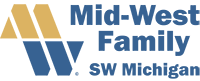 ---
Send us your news and tips!
Please note that we will not accept requests to link to stories or directory entries on third party websites, and will not accept sponsored content submissions or reblog requests. If you wish to purchase advertising on MoodyontheMarket.com, click here. If you are looking to contact the WSJM News department, click here. If you wish to submit a Public Service Announcement for a non-profit event you are holding, click here.
Please remember that when you submit something to this form, it will be received and reviewed by our contributor team, not Pat Moody. Pat is retired and does not write content often for the website. Mid-West Family is the publisher of Moody on the Market content here on MoodyontheMarket.com and the articles you see in other places such as MailMax are syndicated from this website.