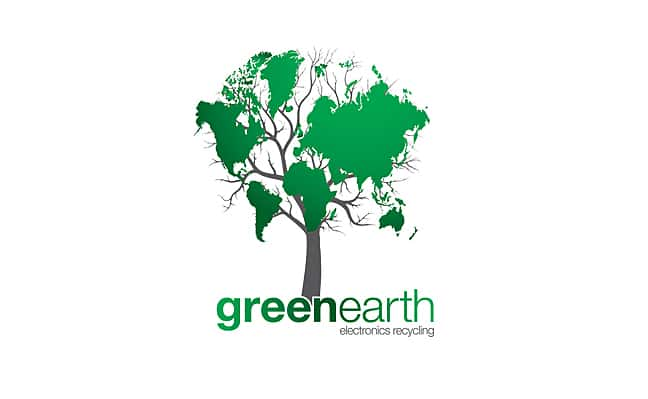 Imagine going to work every day armed with the super power capability of reading minds and flash-like speed resiliency in getting the job done. According to the small team at Green Earth Electronics Recycling, those are just two of the super powers teammates bring to this tiny but growing company in our midst. The very fact that they are working routinely to not only keep harmful elements from being improperly disposed of and company and personal data well protected from prying eyes should be solid grounds for being one of the 20 Best Places to Work in Michigan's Great Southwest. Read on about this St. Joseph company working daily to save our environment and the ways in which they celebrate the work being done.
What is the name of the business you are nominating?
Green Earth Electronics Recycling
Who are the owner(s) and/or principals in this company?
Jim Grandholm
Business Contact Information
Jeff Bodtke
4200 Niles Rd
St. Joseph, Mi 49085
How many people work at the company you are nominating?
2
Tell us the story behind the nominated company. What does it do, and what sets them apart from other companies in the region?
Green Earth is a company like no other company I have ever worked for. Their attention to detail is outstanding. We have various types of customers and we protect their information carefully. We recycle and resell items on E-bay. The environment is such a positive environment. Our bosses always give us positive motivation and we have a lot of fun. It is such a pleasure working for this company.
What makes this company stand out in the area is their compassion for not only their employees but the customer and the reassurance delivered to each customer. It is truly a company that is looking out for the future of our environment as technology advances.
In your own words, why do you think this company deserves to be declared to be one of the 20 Best Places to Work in Michigan's Great Southwest?
This company has the most loyal employees I have ever worked with. They come early and stay late and they have worked here for many years. I truly believe this is the best place to work in Southwest Michigan because they are such a positive go-getter of a  company.
What makes workers proud to say they work there, and keeps them a part of the team?
The positive motivation on a daily basis and the sense of achievement for the team.
Let's pretend you're writing a review for Yelp! or Trip Advisor. Give us your best recommendation for the nominated company that would make the rest of us wish we worked there, too.
Have old electronics in the house and you don't want to hurt the environment, and you want to dispose of your sensitive information properly? Green Earth Recycling is the place to go where we shred your information right in front of you.
What three key words best describe why this company is a Best Places to Work caliber company?
Professional…2. Grateful…3. Gracious
As a Best Places to Work company "Super Hero," what are the two most magical "Super Powers" this company has on a day-to-day basis? (i.e., Ability to read minds, fly, invisibility, etc) And why?
Super Power One Read minds
Super Power Two Flash powers (speed)
Tell us about the leadership of the nominated company and what they do to:
A] Keep spirits and motivation high? Always ask how your day is going and do you need anything
B] Keep innovation and fresh ideas advancing? Walking around the building see what we could clean up
C] Keep communications open? Having meetings to see how things are going.
Explain a specific "wow!" moment in this company's history that is virtually "Hall of Fame" or "Best Practices" worthy, as an example to other companies in the region.
Protecting customers information and saving the environment
Best Places to Work have a reputation for not only working hard, but also for playing hard. How does the nominated company:
A] Honor or reward success? Yes
B] Socialize as a team? Talking about different things
C] Get involved in community events? Reduce, reuse, recycle
D] Celebrate life? Yes, birthdays are celebrated regularly
Write a brief, but compelling, recruitment ad telling people about why they should come and work there, too.
Want to get hands on experience with technology and making an impact in the world? Come work at Green Earth Recycling!
What one thing is special about your nominated company that most people in the community have no idea actually happens there, but should be shouted from the rooftops because it's that cool?
We take any electronics and we will even help you to get things off your hands with simple local drop off.
Give us three employee perks or benefits that you think make the company you have nominated worthy of a Best Places to Work trophy?
Bowling parties…2. Health care…3. Anything you need help with
If this is your company and you win, write the best headline ever for your company newsletter describing your successful selection to the list, and be as specific as you can about how you would celebrate the win if money were no object.
Green Earth Electronics Recycling is making waves of momentum through our environment one electronic item at a time.
Tell us anything else you want about this company that you suddenly realize we haven't asked you about, but you're sure will be the thing that puts you squarely into the winner's circle! (Wait a minute! Can you put a square in a circle?)
(Remained unanswered)