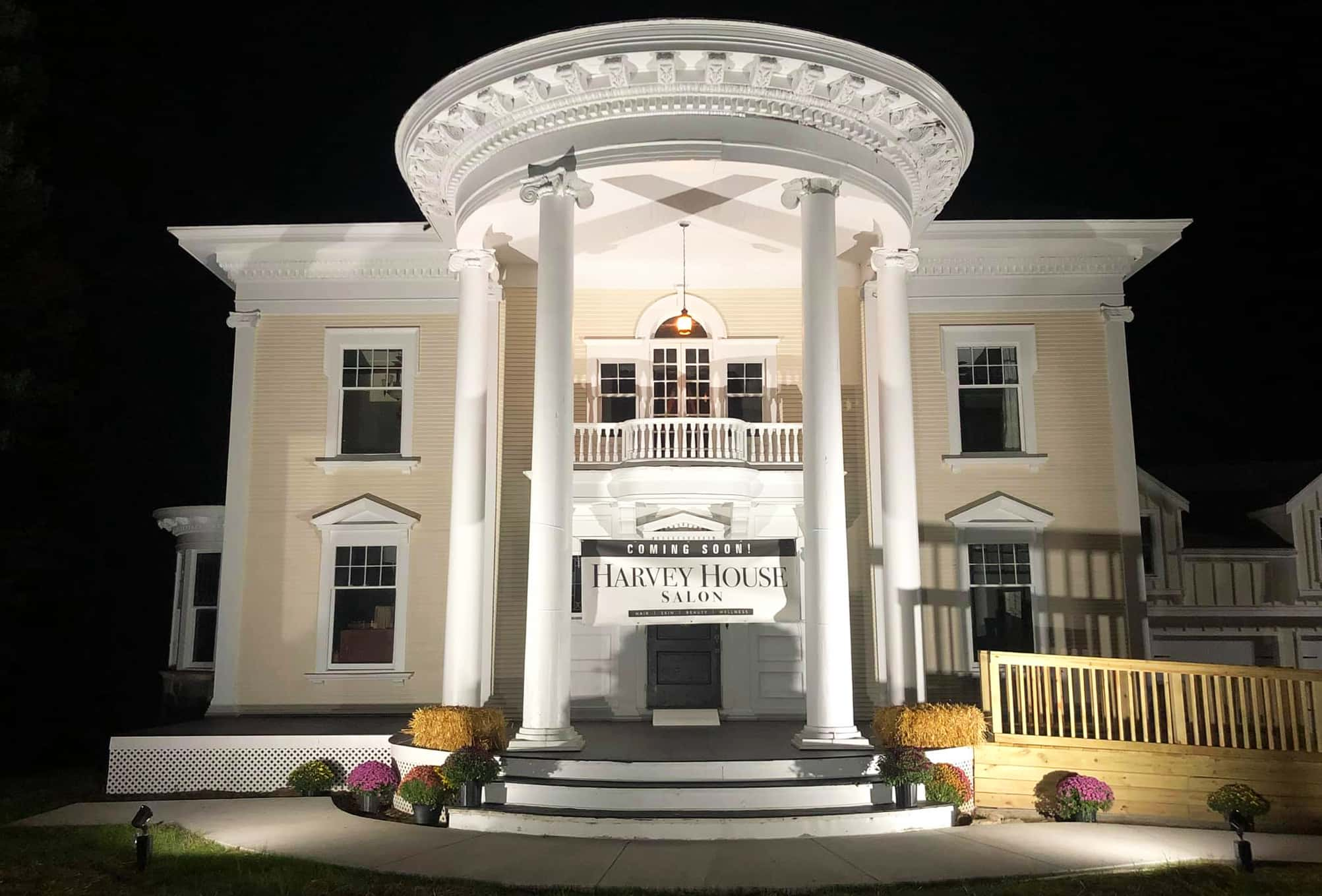 For decades the spectacular Harvey House of Paw Paw has been a private limits, and essentially off limits to the passing public. That all changes now that the home, built in 1905, has found new life as the Harvey House Salon, with a Grand Opening coming next month.
The Harvey House, so named after Edward Harvey, who built the home back in 1905, is now owned by April Webster and Chelsea Ausland who have created a salon experience completely unique to Michigan's Great Southwest.
With more than 18 years teaching salon professionals as an International Educator with Pureology, a L'oreal brand, Webster is enthusiastic about bringing her wealth of knowledge to her own team.  Her partner, Ausland is an International award-winning esthetician and makeup artist who is delighted to use her skills to grow a thriving skin and bridal business in the lakeshore market.
Having always been a private residence, this is the Harvey House's first time being open to the public. Owners Webster and Ausland are excited for those who have loved the house from afar to be able to come in and enjoy the salon and spa amenities as well as enjoy the amazing architecture of the structure.
The Salon is currently taking appointments and guests are encouraged to call to be among the first to experience this one of a kind salon.
The Harvey House Salon will feature a full range of high-quality salon and spa services. Webster and Ausland say, "The state of the art salon will have guests looking and feeling refreshed and beautiful." Harvey House Salon is offering a full menu of spa services including facials, DermaSound Treatments, makeup lessons and application, full body waxing, body wraps, mud wraps, massage (both therapeutic and deep tissue,) as well as eyelash extensions.
The Grand Opening and Open House is slated for Friday, November 16th, when guests can enjoy meeting the staff, experiencing the salon and take advantage of specials exclusive to the open house.
Harvey House Salon is set to be a popular destination with brides and prom goers alike. Patrons will be encouraged to take the perfect photo on the iconic porch or on the grand stairway inside.
Owner Webster says, "We love this house and we want our guests to feel at home when they're with us. We all take our professions very seriously and want our guests to leave feeling like the absolute best version of themselves."
Great care was taken when choosing the professional brands they would share with their clients. Farm House Fresh, GlymenPlus, Jane Iredale, Lanza, 18.21, and Pureology were all selected because they are vegan, sulfate free, and their commitment to the environment.
The photo accompanying this story on Moody on the Market is courtesy of Harvey House Salon.