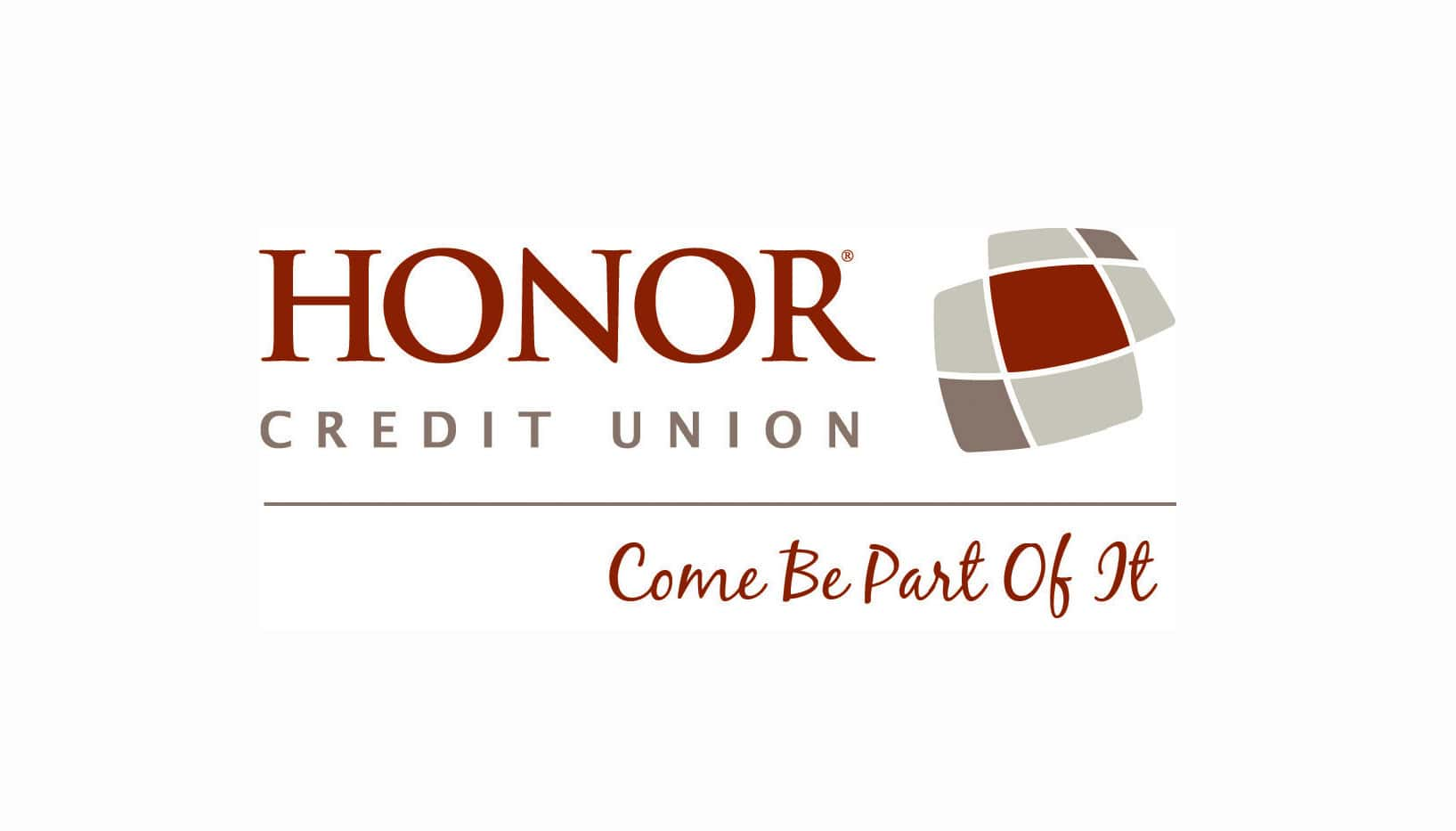 When a credit union "flips the script" on providing a traditional service, and becomes pretty much "unconventional" in the world of finance, they are clearly obsessed with the member experience. Such is the case for Honor Credit Union, headquartered in Berrien Springs along the St. Joe Valley Parkway. In fact, the nominator says, "It's no accident that we stick a giant smiley face on everything that is Honor, we are genuinely happy to help!" Honor also represents the largest business being awarded the 20 Best Places to Work title for 2020 in SW Michigan. A workplace culture that is all about the three E's of Engagement, Empowerment, and Entertainment fulfills all three virtually every day. From an All Team Huddle and cooking out on the grill at lunch to potlucks, food trucks and Member Appreciation Days complete with swag galore, most places would be hard-pressed to match the enthusiasm and dedication of the employee experience that is Honor Credit Union. There's even a popcorn cart making the rounds every Friday with flavored toppings! Score! Read on for lots more…
What is the name of the business you are nominating?
Honor Credit Union
Who are the owner(s) and/or principals in this company?
We are proudly owned by our members!
Business Contact Information
Stacey Dodson
8385 Edgewood Rd
Berrien Springs, MI 49103
How many people work at the company you are nominating?
342
Tell us the story behind the nominated company. What does it do, and what sets them apart from other companies in the region?
What does it look like when a credit union flips the script on providing a traditional service? What does it mean to be "unconventional" in the world of finance? At Honor Credit Union, we work hard every day to answer those questions. For us, it starts by being obsessed with the member experience. We strive to meet each member with a hospitality mindset and a mission to make the small part of their day that they spend with us as seamless and easy as possible. It's no accident that we stick a giant smiley face on everything that is Honor, we are genuinely happy to help.
As a financial institution headquartered in Southwest Michigan with twenty four member locations throughout the state, including three in the Upper Peninsula, we've been serving members since 1934.
In your own words, why do you think this company deserves to be declared to be one of the 20 Best Places to Work in Michigan's Great Southwest?
To be unconventional requires both effort and intent, and we are just as intentional about our internal culture as we are about our brand in the marketplace. Our workplace culture is all about the three Es: Engagement, Empowerment, and Entertainment.
We provide a seemingly endless list of opportunities for team members to engage with each other, with our members, and with our community. We do this by sharing photos and stories on our internal social platform, meeting for the monthly "All Team Huddle," cooking out on the grill at lunchtime, chatting by the coffee bar, and celebrating successes with potlucks or food trucks. (We seriously love food.) We engage with our members by hosting Member Appreciation Days (plenty of swag and even more food) and providing fun social media giveaways like a limo ride to a concert in a vineyard and Chicago Cubs tickets. And we engage with our community by giving our time and our resources to support the causes and organizations in our neighborhoods – last year alone we sponsored 422 events.
Our team members are empowered to make decisions that impact our members and our organization, and that gives us a high level of ownership that makes us feel like we are all working together for a common cause. We have an internal Continuous Improvement Team that reviews suggestions from our team members on how to make our processes and services better and the CI Team puts these ideas into motion. We are encouraged to practice "Reason Over Rules" and to make decisions based on the situation, knowing that our members don't fit inside a box and their story matters to us. Our Team Members are encouraged to write first-person blogs for our website and are the frequent stars of our social media content.
Lastly, we realize the power of entertainment when it comes to keeping our team members energized. During Spring Break week, we turned our Operations Center into a cruise ship and team members aboard the S.S. Honor were treated to daily refreshments on the promenade (conference room) and invited to participate in afternoon games in the lobby with fun prizes. Have you ever heard of Balcony Beach Ball Bozo Buckets? We invented it. A cruise ship itinerary was sent out every afternoon by the Cruise Ship Director (Brand Manager) to make sure all sailors dressed in the theme of the next day. This is not the limit of our creativity. On a monthly basis, our member centers and Ops Center participates in themed dress up days, treats, games, and fun for every season. Check out our social media profiles to see how much fun we have at work – including the Lion King Rafiki Challenge, an IT Department that turns on the disco ball and colored lights every Friday, and a CEO that jumps off a cliff into the cold waters of Lake Superior or gets sprayed by mud from an MX bike to demonstrate our community support. We know that people want to enjoy coming to work – and we work hard to make it an enjoyable place to spend our days.
What makes workers proud to say they work there, and keeps them a part of the team?
There are a few key components that make a job worth going to every morning – feeling like what you do matters and makes a difference in the lives of others, being surrounded by people with a similar positive mindset, receiving recognition for hard work and dedication, and being part of a culture that focuses on people before profits. At Honor CU, all of those elements are alive and present on a daily basis. We get to see how our promise to our members – "Providing Solutions for YOUR Financial Success" – lives out in real life. We hear the stories of first time home buyers and small business owners that came to us for help and were able to accomplish their financial goals. We love helping people, and that mindset is ingrained into all levels of our organization. And when we have a win, we celebrate as a team and use those proven strategies to keep the ball rolling. Our culture allows us to truly be member-owners, and that ownership creates a sense of pride in our team members to be Honor Superfans.
Let's pretend you're writing a review for Yelp! or Trip Advisor. Give us your best recommendation for the nominated company that would make the rest of us wish we worked there, too.
Before you even walk through the door, you're greeted with a smile. Honor CU is genuinely happy to help, and they spread the word about their friendly service by putting Smiley faces all over their digital and physical locations. Visitors and members alike can expect a personalized approach and a Cheers-like atmosphere, where everybody knows your name and are glad you came.
What makes Honor Team Members so happy to be part of it? Maybe it's the healthy work/life balance that is promoted throughout the company. Perhaps it's that each team member gets a paid day off to celebrate their birthday. It could be the fun environment that they work in, usually involving dress up days and always involving food. Or maybe it's because they truly believe they are making a difference in the communities they serve with their local sponsorships, volunteer service, and close connections with local schools and organizations.
Whatever the cause of the happiness, Honor Credit Union is both THE place to work and THE place to make your money work for you!
What three key words best describe why this company is a Best Places to Work caliber company?
1. Community-Focused…2. Unconventional…3. Happy
As a Best Places to Work company "Super Hero," what are the two most magical "Super Powers" this company has on a day-to-day basis? (i.e., Ability to read minds, fly, invisibility, etc) And why?
Super Power One Underwater Breathing – Sometimes our members come to us feeling weighed down by debt or underwater in their financial situations…luckily, we can breathe underwater…and we meet them where they are so we can help them start swimming again.
Super Power Two Super Hearing – We know our members don't fit in a box, so we encourage them to "Tell Us Their Story" – and we listen to see how we can help!
Tell us about the leadership of the nominated company and what they do to:
A] Keep spirits and motivation high? Ensure team members feel engaged and empowered
B] Keep innovation and fresh ideas advancing? Establish internal commitments and encourage consistency throughout the organization
C] Keep communications open? Celebrate wins – big and small
Explain a specific "wow!" moment in this company's history that is virtually "Hall of Fame" or "Best Practices" worthy, as an example to other companies in the region.
*Release an annual community impact report with categories and numbers detailing Honor's investment back into the community – with color and pictures!
*Maintain a strong United Way annual campaign (award-winning!), encouraging team members to give back.
*Voted #1 CU in the State by Forbes (2018)
*Created a social media viral meme in 2019 regarding the Siege on Area 51 and our ATMs
Best Places to Work have a reputation for not only working hard, but also for playing hard. How does the nominated company:
A] Honor or reward success? We host the annual Honor Excellence Awards Ceremony – team members are nominated and selected in 4 categories: MVP, Community Champ, Team of the year, and Leadership Excellence. The winners are recognized at a dinner and, in addition to a monetary prize, are also asked to select a charity to receive a donation on their behalf.
B] Socialize as a team? Annual team outing (bus trip) to a Chicago Cubs game, Team Dinners, Christmas Parties, Foosball Tournaments, Spring Break games, Honor Sponsored events.
C] Get involved in community events? Honor donated $499,881 in support of 422 community organizations in 2019. Team members volunteered a total of 2,027 hours in 2019.
D] Celebrate life? Happiness is a way of life at Honor, so we celebrate all things big and small. From Oberon Day to Paper Airplane Tournaments, we know how to have a good time – and it usually involves popcorn for everybody.
Write a brief, but compelling, recruitment ad telling people about why they should come and work there, too.
Start Your Honor Career
If you're looking for a career, and not just a job, you've come to the right place. At Honor Credit Union, we encourage you to tap into your entrepreneurial spirit to build your own career path and expand your thinking beyond brick and mortar walls. With a thriving organizational development program, we provide the necessary tools for professional growth and opportunities for you to achieve your aspirations.
We offer a fun and collaborative culture where you are valued as more than just an employee. You have a voice and you are encouraged to share your ideas.
At Honor, you are part of a team that shares a passion to help our members achieve financial success. What's different about us? In addition to our commitment to the communities we serve, we are focused on our mission to provide a simple experience and smart advice. Come Be Part of It!
What one thing is special about your nominated company that most people in the community have no idea actually happens there, but should be shouted from the rooftops because it's that cool?
Every holiday season, team members receive $50 cash in an envelope with instructions to simply "Pay it Forward." With 342 team members, that means $17,100 is used to help people in our community, one personal story at a time.
Give us three employee perks or benefits that you think make the company you have nominated worthy of a Best Places to Work trophy?
1. Amazing vacation time (Earn up to 240 PTO hours annually) and 9.5 paid holidays a year (including your birthday).
2. Honor YOUR Day Dress Code (classy casual, jeans not suits).
3. Ignite Leadership Accelerator Program – Internal 10 month leadership development program.
If this is your company and you win, write the best headline ever for your company newsletter describing your successful selection to the list, and be as specific as you can about how you would celebrate the win if money were no object.
Honor Credit Union selected as the Best Place to Work, celebrates with 28 cruise ships to the Bahamas so all 86,000 members can come be part of it
Tell us anything else you want about this company that you suddenly realize we haven't asked you about, but you're sure will be the thing that puts you squarely into the winner's circle! (Wait a minute! Can you put a square in a circle?)
Did I mention a popcorn cart comes around every Friday…with flavored toppings?
(That oughta put us on the leaderboard!)