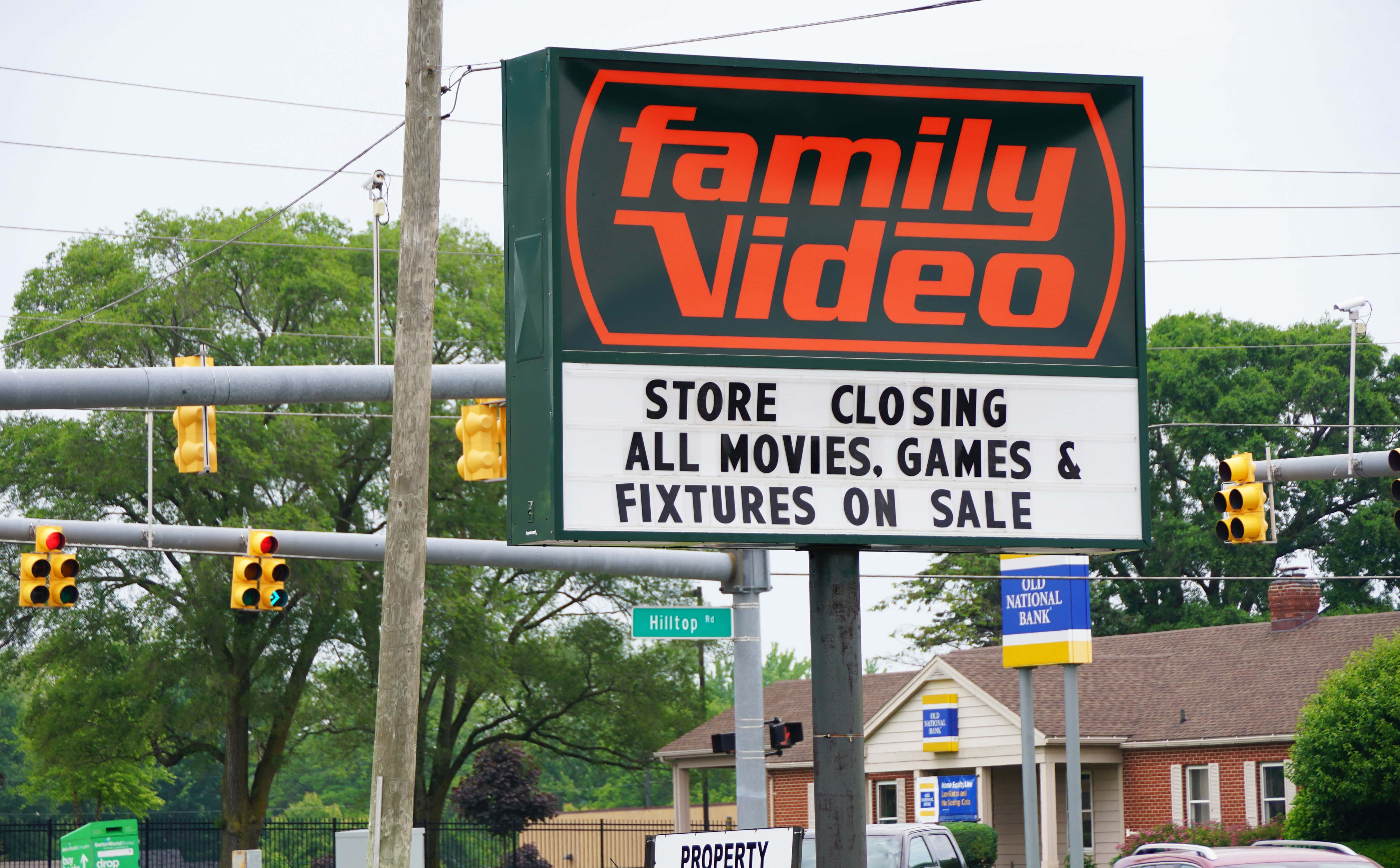 Changing technologies and shifting personal habits have finally doomed Family Video in St. Joseph Township. Signs and banners announcing the impending closure were erected at the store located at the corner of Hilltop and Cleveland across from Martin's Super Market.
Employees inside the long running video and DVD rental store say that the final day is slated to be Saturday, July 6th, "or whenever they have sold out to the bare walls." The way that some shoppers were grabbing the goods today, it might not last until July 6th as several people approached the cash register clutching stacks running from the waist to their chins working to balance carefully while standing in line.
Discounted DVD movies and electronic video games went on the block yesterday, at the same time that the store truncated their normal hours of operation. For the duration of the sale the hours now posted at the shop at 2108 Cleveland Avenue will be from noon until 8pm. You can no longer rent items from the store, they are only liquidating at deep discount from here on out.
The handwriting has been on the wall for Family Video and other rental chains as more and more people are streaming product directly from the Internet, foregoing the need to have a physical product in your hands.
The property has been on the market for a while now, and one employee from Family Video says that the entire property is being purchased by Dollar General.
If you'd like to find another Family Video, click the link below: