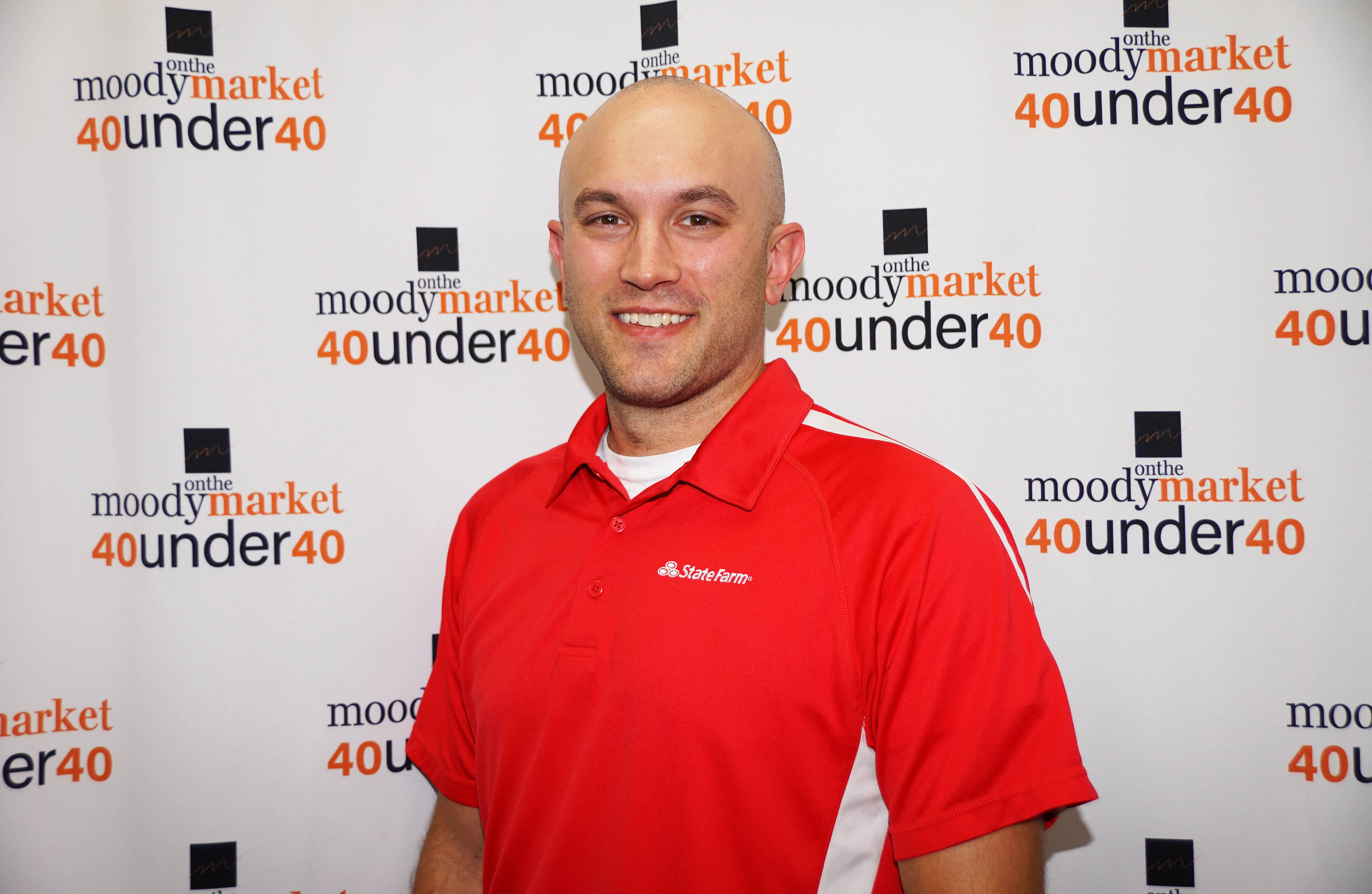 Name
Jason Vadney
Company/Organization
Jason Vadney State Farm Insurance
What Does Your Company/Organization Do?
Sales and service of insurance and financial services
Age
37
Accomplishments
Father of 3 great kids. Former varsity athlete at Michigan State University, swimming.  Business owner going on 10 years. State Farm Honor Club, State Farm Ambassador Travel Club.
What else do you hope to accomplish by the age of 40?
I want to continue raising my kids, grow my business by helping as many clients as I can, and complete the Steelhead Half Ironman.
Education
Bachelors degree from Michigan State University, Advertising.
Residence
Stevensville, MI
Where were you born?
Lincoln, NE
What was your first job?
Lifeguard at Silver Lake Rec Center in Erlanger, KY
Best advice you ever got?
Do your best. It is usually enough.
Who inspires you most?
My dad
That one thing about you we'd be most surprised to learn.
I have been a competitive swimmer all of my life, from age 4 to now. I swam on the Michigan State University swim team from 2003-2008 and am now getting into triathlons.
What do you love to do in your downtime?
I love hanging out with my wife and kids, watching my kids learn and play. in the summer we love camping, boating, kayaking, fishing and hanging out at the beach.
What book are you reading now?
Whatever my 7, 3 and 1 year old want to read with me at story time. They are constantly handing me book after book to read to them.
Volunteer activity you love the most.
Although it has been a while, I love to volunteer coach swimming.
What motivates you to give back to your community?
Naturally, my job as an insurance agent leads me to dedicate my life to giving back to the community, and being the person they call when the unforeseen happens in life. Beyond my career, I also believe in various causes and want to share my own passions with others.
What Superpower would you most love to have? (for example, the ability to fly or to be invisible, or incredible strength, etc)
Wolverine's healing ability.
What would you like to leave behind as your legacy once you are gone?
I want my legacy to be one of a role model. I would want my children and family to remember me as someone with integrity, motivation to always strive to be my best, and someone who is always putting family first. Business-wise, I would want to be remembered as someone who always found ways to give back to others, whether that be with donations, volunteering, or giving guidance to those in need, while always being a name that was respected in the community.
What does the honor of being named to the 40 Under 40 most mean to you?
I am honored to be recognized by my community and feel encouraged that my hard work and dedication to State Farm, my clients, and my community is valued. I will continue to pride myself on being someone my clients can count on.