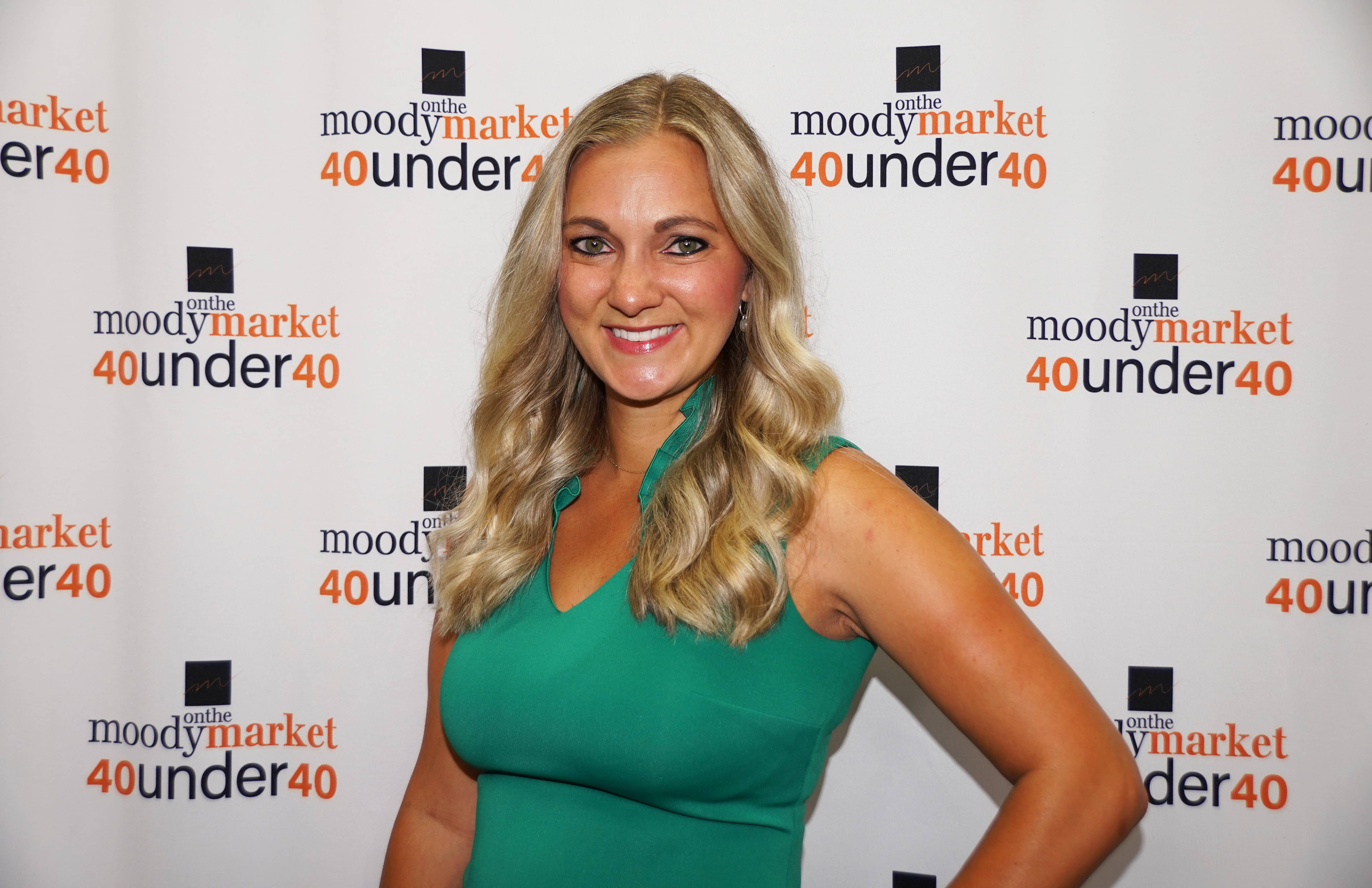 Name
Jessica LaFond
Company/Organization
Hills at Law
What Does Your Company/Organization Do?
We are a criminal defense law firm that provides zealous, responsive, and ethical representation to clients who find themselves in the most difficult circumstances of their lives.
Age
35
Accomplishments
My greatest accomplishment is my family – I have four wonderful children and the best husband who all support me. I am most proud of the fact that we are such a close-knit family.
I accomplished the goal I set in middle school to become an attorney. I also earned two Bachelor's Degrees from Michigan State University in four years. I joined a successful law firm right out of law school.
I began trying cases immediately upon passing the Bar Exam. By the age of 30, I (along with my partner, Mike) tried my first murder trial.
I've also had the privilege of being able to work on and help set up treatment courts in courts throughout Southwest Michigan. I am currently the defense attorney representative for one of Kalamazoo County's OWI Court programs.
At 33, I became a partner in our law firm. In the last couple years, I have assisted in opening a second Hills Law location in Berrien County.
My most recent accomplishment was securing a not guilty verdict for my client after a 3-day jury trial while I was 9 months pregnant – in fact, I delivered my daughter, Natalie, 5 days after the trial was complete! She was the best co-counsel I could have asked for.
What else do you hope to accomplish by the age of 40?
On my journey to 40, I want my husband and I to continue showing our children that hard work and teamwork pay off.
By the age of 40, I hope to grow Hills Law so that our firm can continue to positively impact the lives of our employees, clients, and community.
I also would like to find a platform to impact and mentor young girls in our community.
Education
Watervliet High School – Class of 2006
Michigan State University – Bachelor's Degrees in Political Science and Spanish
DePaul University College of Law – Juris Doctorate
Residence
Bainbridge Township, MI
Where were you born?
Paw Paw, MI
What was your first job?
My first job was at Frosty Boy in Watervliet slinging ice cream before I could even drive. I worked all through high school and college – mostly in customer service type positions (waitress, bartender, receptionist, etc.)
Best advice you ever got?
Always listen to your heart, follow your "gut feeling," be your own person, and stand up for what you believe in! – Advice from my mom in a book she gave me for Christmas when I was 12 years old that still sits on my bookshelf.
Who inspires you most?
Hands down, my mom. She is the most authentic human being I've ever met, and I am so lucky that I was raised by such a strong woman. Every single lesson she has taught me in life has been taught by showing me – she walks the walk, and I am forever grateful that she is my mom.
That one thing about you we'd be most surprised to learn.
I can beat everyone in my family in basketball – HORSE, PIG, and Around the World are played pretty frequently in our driveway!
What do you love to do in your downtime?
I love to spend time with my husband and kids.  And let's be serious – sometimes that's all I have time for in my "downtime." But in all seriousness, we love having a big family and doing everything together from hanging out at home to running around to the million activities these kiddos keep us busy with.
When I'm alone, I love to read – I've read 11 books so far this year, which may be a record since I was young and had true downtime!
What book are you reading now?
The Authenticity Project by Clare Pooley
Volunteer activity you love the most.
I love volunteering with my kids – whether it be at their schools or with athletics.
I'm most excited to be the volunteer head coach for my 3-year-old daughter's AYSO team this fall!
What motivates you to give back to your community?
Seeing the direct results of my interactions with clients motivates me to give back to my community.  I have the distinct privilege of being able to help my clients through their cases and while doing so, I try to help them improve their overall circumstances and life. Sometimes that means helping them through past traumas, substance abuse issues, relationship issues, or a number of other problems. If I am able to successfully help get them back on the right track and into treatment, counseling, or programming, I get to see them improve themselves AND the community. Witnessing this time and time again motivates me to continue what I do.
What Superpower would you most love to have? (for example, the ability to fly or to be invisible, or incredible strength, etc)
My Superpower would be the ability to be in more than one place at a time.
What would you like to leave behind as your legacy once you are gone?
I would like to leave behind the legacy that women truly can have it all and "it all" is defined by each of us. I grew up thinking that I was either going to have a career or a family, not both. Luckily, my perspective changed, and I now have the best of both worlds. I also now have two daughters who I get to share this perspective with. I also have two sons who I can teach to support the women they come across in their lives.
If what young girls want is to have a career and a family, I want them to understand they can balance it all and they don't have to give all of themselves to their career in order to be successful. I hope that I am a good example of that to young women in our community.
What does the honor of being named to the 40 Under 40 most mean to you?
Being named to the 40 Under 40 is such an honor. Over the years, I have watched several of my friends and other inspiring individuals honored with this recognition. To be able to join the ranks of those before me that contribute to, and impact our community means so much to me.
This honor is amplified because the type of work I do (criminal defense) is not often one that people tend to like (if and until they need our help). Our work is such important work, though. People often ask how I can represent people charged with such heinous crimes. I always am quick to tell them that each and every person is entitled to effective representation when they are charged with crimes. They all deserve zealous advocacy from someone who cares. Each of our clients, whether guilty or innocent, is up against the machine of the government, and I am proud to be able to help them during what is likely the most difficult time of their lives.
I am hopeful that my nomination will shed light on the importance of criminal defense in our community and nation as a whole. Protecting the constitutional rights of individuals is integral to our nation's principles. Being recognized for my work affirms that I must be doing something right.