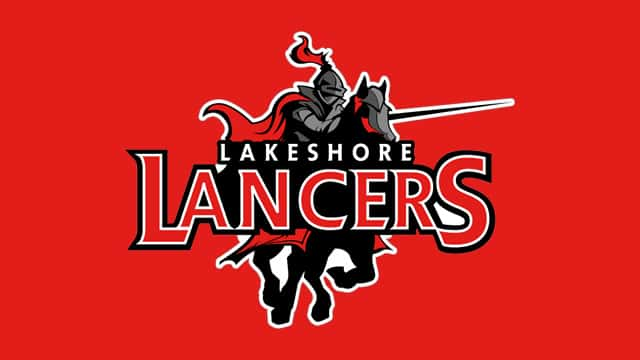 When a 32-year veteran takes time to nominate his former employer, the Lakeshore Public Schools, as one of the Best Places to Work in the region the pride is readily evident. His "Lancer Nation" exuberance is part of the excellence attitude that permeates staff, student body and the community at large. Contending that reputation says it all, read the rest of the story put forth in the nomination that the selection committee advanced to the finals for Top 20 status in the inaugural Moody on the Market list of the Top 20 Best Places to Work in Michigan's Great Southwest.
What is the name of the business you are nominating?
Lakeshore Public Schools
Who are the owner(s) and/or principals in this company?
Phil Freeman is Superintendent of Schools
Business Contact Information
Lakeshore Public Schools
5771 Cleveland Ave
Stevensville. MI 49127
How many people work at the company you are nominating?
250
Tell us the story behind the nominated company. What does it do, and what sets them apart from other companies in the region?
A great "family attitude" place. Quality leadership and a caring attitude. Teachers work hard, put in many hours above and beyond the normal school day, spend their own money on needed items and communicate with parents. People move into the district because of the fine reputation of the schools.
In your own words, why do you think this company deserves to be declared to be one of the 20 Best Places to Work in Michigan's Great Southwest?
Ask anyone who lives in the area their feelings about academics, fine arts, vocational offerings, athletics…and have you heard the vocal music?
What makes workers proud to say they work there, and keeps them a part of the team?
Community support and a positive attitude of students.
Let's pretend you're writing a review for Yelp! or Trip Advisor. Give us your best recommendation for the nominated company that would make the rest of us wish we worked there, too.
Talk to anyone who works there, lives there or participated as a spectator in any school activities
What three key words best describe why this company is a Best Places to Work caliber company?
Kids come first…2. They represent the community…3. Outstanding community support.
As a Best Places to Work company "Super Hero," what are the two most magical "Super Powers" this company has on a day-to-day basis? (i.e., Ability to read minds, fly, invisibility, etc) And why?
Super Power One Students come first
Super Power Two Highly qualified staff.
Tell us about the leadership of the nominated company and what they do to:
A] Keep spirits and motivation high? Phil Freeman is a "people person."
B] Keep innovation and fresh ideas advancing? Constantly challenging staff to be the best they can be.
C] Keep communications open? Community, staff and students are constantly informed about the improvements for education in the classrooms.
Explain a specific "wow!" moment in this company's history that is virtually "Hall of Fame" or "Best Practices" worthy, as an example to other companies in the region.
Academics, instrumental music, vocal music, vocational offerings and a successful athletic program lead the area.
Best Places to Work have a reputation for not only working hard, but also for playing hard. How does the nominated company:
A] Honor or reward success? Band is state champ,vocal music is known state-wide and athletic success is renowned.
B] Socialize as a team? Many staff social activities through the school year.
C] Get involved in community events? Staff volunteers for many community activities.
D] Celebrate life? Morale is very positive. A really good feeling. Glad to be a "Lancer."
Write a brief, but compelling, recruitment ad telling people about why they should come and work there, too.
Read about the district, talk to staff and parents, visit the schools and see the smiles on faces, inspect the facilities for yourself.
What one thing is special about your nominated company that most people in the community have no idea actually happens there, but should be shouted from the rooftops because it's that cool?
I worked there for 32 years. Spend some time with me!  I have experience there. I looked forward to going to work every day.
Give us three employee perks or benefits that you think make the company you have nominated worthy of a Best Places to Work trophy?
Outstanding, well qualified staff…2. Great facilities…3. Community support.
If this is your company and you win, write the best headline ever for your company newsletter describing your successful selection to the list, and be as specific as you can about how you would celebrate the win if money were no object.
Lancer Nation continues to lead.
Tell us anything else you want about this company that you suddenly realize we haven't asked you about, but you're sure will be the thing that puts you squarely into the winner's circle! (Wait a minute! Can you put a square in a circle?)
Reputation says it all.