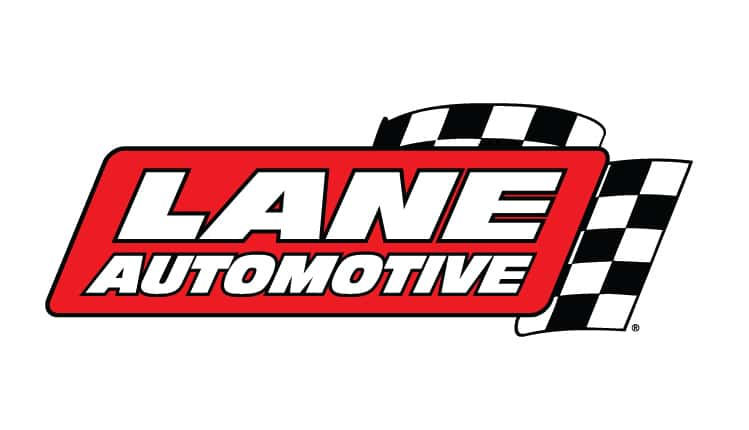 While a "family-like" atmosphere is widely evident in the inaugural Moody on the Market 20 Best Places to Work line up, family has been critical to the long-running success of Lane Automotive alongside I-94 in Watervliet. The massive warehouse complex that bears the Lane name is a truly unique entity in Michigan's Great Southwest, and the family feel is prevalent in keeping the talented workforce in place and running like a well-oiled machine all the time. When the nomination form cites a super power of the ability to fly, they graphically exhibit how they are able to move a large volume of product in an absurdly short period of time, side by side with their super power of the ability to see the future, telling us, "Our leadership is very good at seeing what is coming in the industry before it happens and they take steps to prepare for it ahead of time." Those are just a few of the talents employed daily by Lane Automotive as one of best places to work in the entire region. Read on for more of their great story right here at home.
What is the name of the business you are nominating?
Lane Automotive
Who are the owner(s) and/or principals in this company?
Doug Lane
Business Contact Information
Lane Automotive
8300 Lane Dr.
Watervliet, MI
49098
How many people work at the company you are nominating?
350-375
Tell us the story behind the nominated company. What does it do, and what sets them apart from other companies in the region?
A family owned and operated wholesaler of high performance auto parts. The company was founded in 1964 by George Lane and is now owned and operated by his sons and grandchildren. We are one of the most highly respected automotive aftermarket distributors in the world, the first 6-time SEMA Warehouse Distributor of the Year award. We now ship to over 30 different countries.
In your own words, why do you think this company deserves to be declared to be one of the 20 Best Places to Work in Michigan's Great Southwest?
We are a highly respected company within a somewhat unique industry. Lane Automotive is known for their family environment, a low turnover rate, and a long history of treating their employees right.
What makes workers proud to say they work there, and keeps them a part of the team?
The Lane family treats employees with respect. It is a team atmosphere where everyone's job is just as important as the next to keep the train moving. Everyone is quick to lend a helping hand.
Let's pretend you're writing a review for Yelp! or Trip Advisor. Give us your best recommendation for the nominated company that would make the rest of us wish we worked there, too.
Everyone was friendly and helpful. You can tell that the Lane family has really put a lot of effort into making their employees feel comfortable and welcome. Everyone seemed upbeat and willing to help any way they could!
What three key words best describe why this company is a Best Places to Work caliber company?
Top Notch Benefits…2. Opportunity…3. Team Attitude
As a Best Places to Work company "Super Hero," what are the two most magical "Super Powers" this company has on a day-to-day basis? (i.e., Ability to read minds, fly, invisibility, etc) And why?
Super Power One Ability to Fly – We are able to move a large volume of product in an absurdly short period of time.
Super Power Two Ability to see the future – Our leadership is very good at seeing what is coming in the industry before it happens and they take steps to prepare for it ahead of time.
Tell us about the leadership of the nominated company and what they do to:
A] Keep spirits and motivation high? Provide a fun and comfortable working environment.
B] Keep innovation and fresh ideas advancing? Employee surveys throughout the year. Allow employees to spend time in other departments to learn how they work and make suggestions based upon an outside view. We also survey customers on a regular basis.
C] Keep communications open? Just launched a "Breaking Down Walls" program to allow employees to spend time in departments outside their own in order to learn how different segments of the company work. This also helps with innovation within the company by allowing others to see things through someone else's lens.
Explain a specific "wow!" moment in this company's history that is virtually "Hall of Fame" or "Best Practices" worthy, as an example to other companies in the region.
In June 2017 our offices were hit by a semi-truck at around 3am. When employees heard of the news they all gathered together to get the offices moved and in working order. In the end over 100 employees were displaced, but they were all back working by about 11am the same day, and our shipping was not affected at all. It was an incredible example of a team coming together to work towards a common goal.
Best Places to Work have a reputation for not only working hard, but also for playing hard. How does the nominated company:
A] Honor or reward success? Every Thursday the "Lane Lines" news bulletin is sent out to the entire company. It often recognizes company accomplishments as well as individual employees personal accomplishments. There are also some performance bonuses available to employees throughout the year to reward top performance.
B] Socialize as a team? We have a yearly company picnic, often times fairly elaborate.
C] Get involved in community events? We host several events throughout the year, the largest being the Lane Automotive Car Show. We also host a Safety Summit for local racetracks and racers, Cars & Coffee events throughout the summer, sponsor the Lakeshore high School Hot Rodders of Tomorrow team, as well as several other events throughout the year.
Write a brief, but compelling, recruitment ad telling people about why they should come and work there, too.
Come join us in a rapidly growing, fast-paced environment, where everyone cares about one another. Phenomenal benefits and a group of employees that are always looking to go the extra mile. Our company is setting records year after year, come be a part of something great!
What one thing is special about your nominated company that most people in the community have no idea actually happens there, but should be shouted from the rooftops because it's that cool?
We ship an extremely large quantity of product, all high performance auto parts, all around the country. We don't do any manufacturing, installations, or repair work. Just strictly warehousing and shipping. We do all of our own advertising, marketing, and private label packaging in-house.
Give us three employee perks or benefits that you think make the company you have nominated worthy of a Best Places to Work trophy?
Second-to-none Medical and 401k benefits…2. Very generous vacation schedule…3. Friendly staff and family
If this is your company and you win, write the best headline ever for your company newsletter describing your successful selection to the list, and be as specific as you can about how you would celebrate the win if money were no object.
Respondent skipped this question
Tell us anything else you want about this company that you suddenly realize we haven't asked you about, but you're sure will be the thing that puts you squarely into the winner's circle! (Wait a minute! Can you put a square in a circle?)
Respondent skipped this question