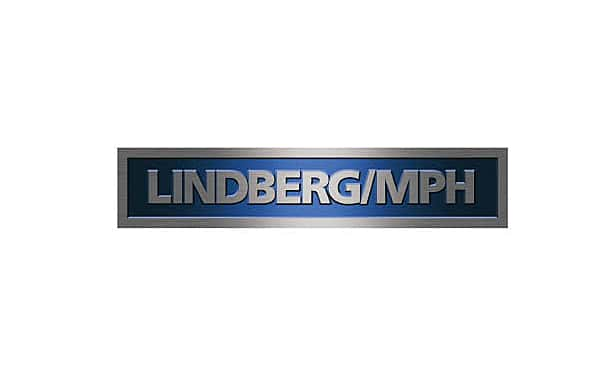 There is a company in our midst who has earned its way onto the Top 20 list of the Best Places to Work in Michigan's Great Southwest that has played a role in the lives of virtually everyone here and most people elsewhere on the globe. According to the nomination form for Lindberg/MPH in the Riverside neighborhood near Coloma, at least some part of everything in your house or on your car, probably came into contact with a furnace manufactured by them at some point in its manufacturing process. Touching our lives every day. In fact, they tell us that there are Lindberg/MPH manufacturing furnaces on every continent in the world with the exception of Antarctica! The company is 107 years old and going strong. Read on for more of their great story and see why they are decidedly one of the coolest places to work in the entire region.
What is the name of the business you are nominating?
Lindberg MPH/ TPS
Who are the owner(s) and/or principals in this company?
Steve Kempowski / President
Business Contact Information
Debbie Wishart
3827 Riverside Rd
Riverside, MI 49084
How many people work at the company you are nominating?
55
Tell us the story behind the nominated company. What does it do, and what sets them apart from other companies in the region?
Lindberg was founded in New York in 1912, and MPH was founded in 1971 in Scottdale, MI by three local men: John McCarthy, Keith Paul, and Bob Howell.  Lindberg is the Heat Treat Furnace Line and MPH is the Non-ferrous metal melting furnace line.  We are now 107 years old and located in Riverside, Michigan.
In your own words, why do you think this company deserves to be declared to be one of the 20 Best Places to Work in Michigan's Great Southwest?
For a small size business, we have a great benefit package, and employees are involved and encouraged.
What makes workers proud to say they work there, and keeps them a part of the team?
Leadership who appreciates and encourages new ideas and involvement.  Rewards for obtainable milestones met, and reassurance that we'll try harder if we miss them.
Let's pretend you're writing a review for Yelp! or Trip Advisor. Give us your best recommendation for the nominated company that would make the rest of us wish we worked there, too.
A small company, with a family atmosphere.  Hard working employees who are proud of what we accomplish.  Located in a country area, yet close to larger cities & transportation hubs. The company has long term relationships with customers, some going back decades.
What three key words best describe why this company is a Best Places to Work caliber company?
Stability…2. Culture…3. Safety
As a Best Places to Work company "Super Hero," what are the two most magical "Super Powers" this company has on a day-to-day basis? (i.e., Ability to read minds, fly, invisibility, etc) And why?
Super Power One Immortality
Super Power Two Superhuman Invention Skills
Tell us about the leadership of the nominated company and what they do to:
A] Keep spirits and motivation high? Yes, by keeping us aware of our progress toward goals
B] Keep innovation and fresh ideas advancing? Yes, by always being open to new ideas.
C] Keep communications open? Yes, the doors are open to everyone.
Explain a specific "wow!" moment in this company's history that is virtually "Hall of Fame" or "Best Practices" worthy, as an example to other companies in the region.
We have furnaces on every continent, except Antarctica, and supply new furnaces, spare parts and service in every manufacturing field.  Some who were manufactured as far back as 1939, which are still in operation, and some who are on the cutting edge of today's technology.
Best Places to Work have a reputation for not only working hard, but also for playing hard. How does the nominated company:
A] Honor or reward success? Thank you events, parties, and recognition.
B] Socialize as a team? Yes, impromptu get-togethers from time to time.
C] Get involved in community events? We take part in United Way activities, and other fundraisers.
D] Celebrate life? By the feeling that you are truly appreciated, and cared about.
Write a brief, but compelling, recruitment ad telling people about why they should come and work there, too.
We have one shift, Monday – Friday, various hours depending on the department & work load. Occasional overtime. We have 13 paid holidays a year, plus you earn vacation time. We work hard, but we accomplish a lot, and your ideas and contributions make a difference.
What one thing is special about your nominated company that most people in the community have no idea actually happens there, but should be shouted from the rooftops because it's that cool?
At least some part of everything in your house or on your car, probably came in contact with a Lindberg/MPH furnace at some point in it's manufacturing process!
Give us three employee perks or benefits that you think make the company you have nominated worthy of a Best Places to Work trophy?
Health Insurance…2. Competitive Pay…3. Growth – both the company and your skills
If this is your company and you win, write the best headline ever for your company newsletter describing your successful selection to the list, and be as specific as you can about how you would celebrate the win if money were no object.
Lindberg/MPH Selected Best Company!
All employees qualify for a 1 week, all expense paid vacation to Hawaii!
Tell us anything else you want about this company that you suddenly realize we haven't asked you about, but you're sure will be the thing that puts you squarely into the winner's circle! (Wait a minute! Can you put a square in a circle?)
We have employees who have worked here (and still do) for over 45 years! They are imparting their experience and wisdom to the new generation coming in, who in turn, are sometimes teaching the old dogs new tricks!  Communication and the chance to come up with new ways of doing things is always welcome!