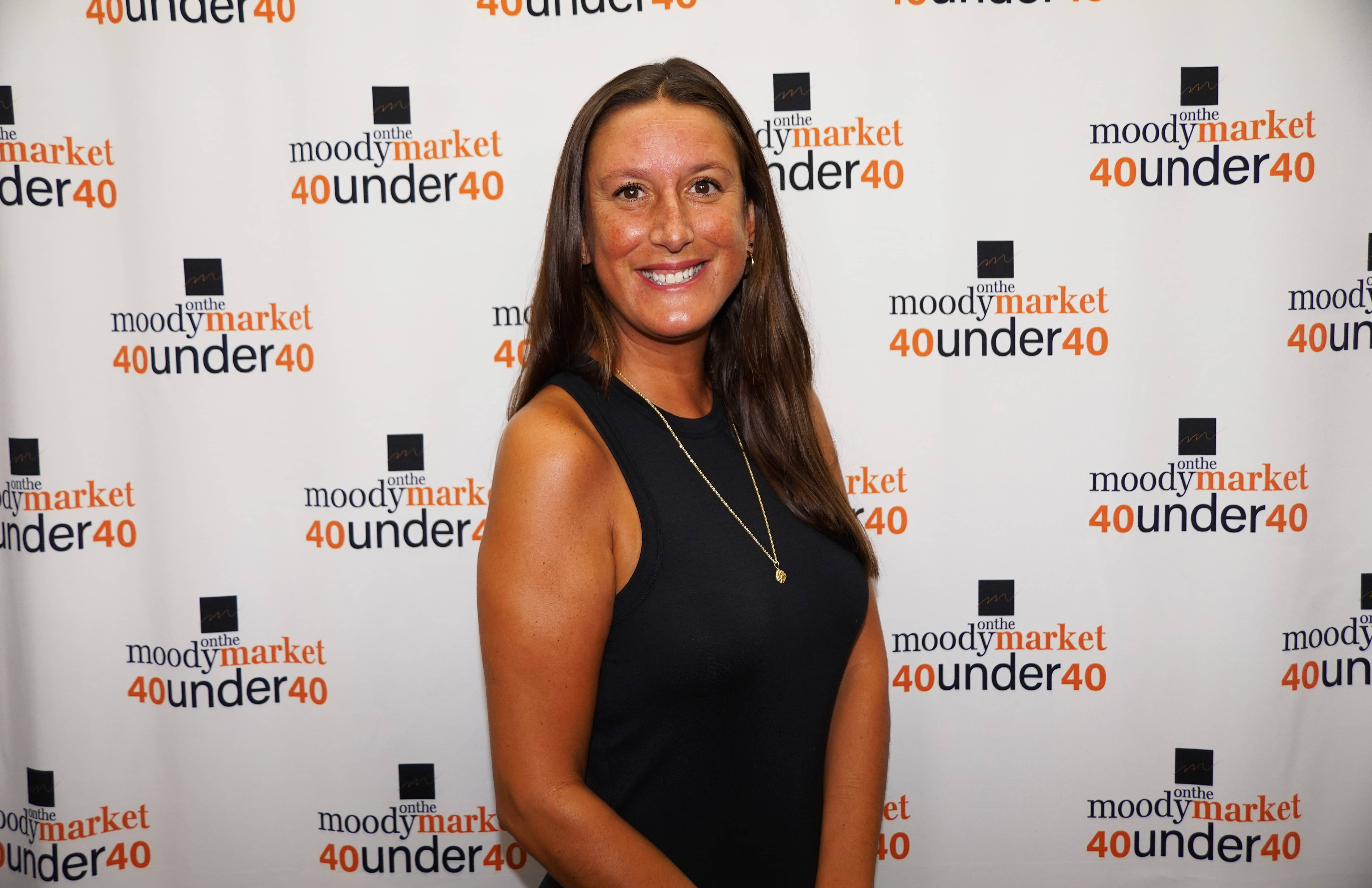 Name
Meredith Sherrod
Company/Organization
The Lodge South Haven
What Does Your Company/Organization Do?
Family friendly year-round restaurant serving delicious food from our scratch kitchen and the best craft cocktails.
Age
37
Accomplishments
Voted Best Burger by South Haven Tribune readers poll
Winner of Ice breaker 2022 Professional Chili Cook Off
Voted the best new business in Van Buren County for 2022
Implemented Red Flag Discount Days at The Lodge to raise awareness about the dangers of Lake Michigan
What else do you hope to accomplish by the age of 40?
To continue to develop our business and to continually mentor people within our organization to take bigger leadership roles.
Working on developing a summertime internship program for local kids who are looking for a career in the restaurant industry.
Working with the City of South Haven and other local businesses to promote and enrich our local community as well as informative campaigns for guests and tourists regarding Lake Michigan water safety
Education
Bachelors Degree from Western Michigan University
Residence
South Haven, MI
Where were you born?
Chicago Suburbs
What was your first job?
Stocking and checking out people at a Candy Store in the mall
Best advice you ever got?
You've got to spend money to make money. Has rung very true in every aspect of life.
Who inspires you most?
My mom, who taught me to cook and taught me the importance of using quality ingredients and making things from scratch. Everything is better when it's homemade.
That one thing about you we'd be most surprised to learn.
Despite owning a chicken joint I'm a pescatarian and have been for 20 years.
What do you love to do in your downtime?
Cook! I could cook all day every day (and I pretty much do!) Also, boating. We love getting out on Lake Michigan and enjoying time on the water. When I'm not in the kitchen you can find me on the lake.
What book are you reading now?
Salt, Fat, Acid, Heat by Samin Nosrat
Volunteer activity you love the most.
Beach clean-ups. There's no better feeling than beautifying our town!
What motivates you to give back to your community?
The love I have for Michigan runs deep. Although I grew up in the suburbs of Chicago, I always knew I would end up in Michigan. My dad was born and raised here and it always had a huge piece of my heart. When I landed in South Haven as an ambitious 19-year-old I knew I had found home. There's something about this quintessential beach town that instantly had me falling in love. From then on I tried to be a very active, positive part of the community and give back anyway I could. This place is just so incredible, and we are so fortunate to live here it makes me need to give back. It's the least I can do to say thanks for being able to live in such an incredible community.
What Superpower would you most love to have? (for example, the ability to fly or to be invisible, or incredible strength, etc)
I would love the ability to fly and see this beautiful place regularly from the sky.
What would you like to leave behind as your legacy once you are gone?
I hope to be remembered as a great cook as well as a great mentor to younger people who aspire to be leaders in the restaurant industry. Also, that I helped create something that was a service to our community and that I always fed people and made them happy.
What does the honor of being named to the 40 Under 40 most mean to you?
It's a tremendous honor to be recognized in a group with so many other successful individuals. I'm thrilled to be a leader in the next generation of South Haven and Southwest Michigan's development. I am also thrilled to see all of our hard work paying off and being recognized. Yes, this is in individual award, but there are so many people in this organization that I could not do this without especially my co-owner and business partner and our entire staff. They are the best around and work day-in-and-day-out to provide the best experience for everyone who walks through our doors. I couldn't do it without them. Thank you for this honor.