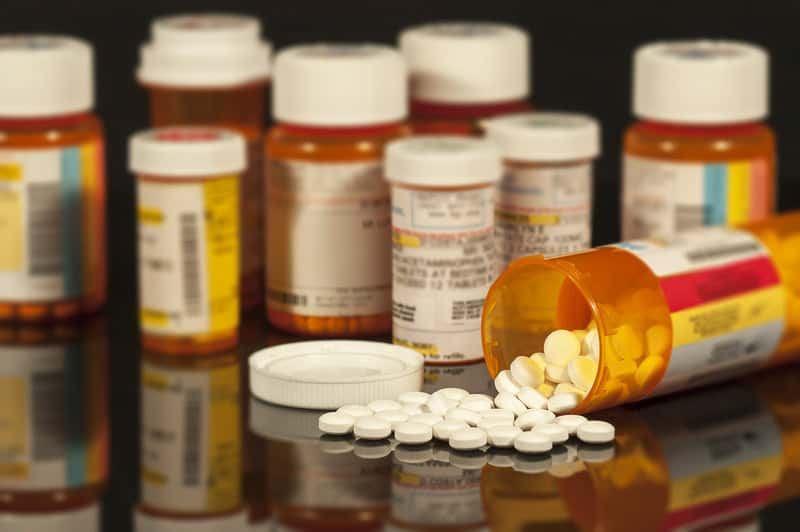 Even as the dialogue and debate over the opiod addiction crisis in America continues unabated, we get word that the Michigan State Police will once again partner with the Drug Enforcement Administration (DEA) and other law enforcement agencies for National Prescription Drug Take-Back Day this weekend.
The Michigan State Police (MSP) are urging residents to discard expired, unused and unwanted pills during National Prescription Drug Take-Back Day this Saturday, one of two annual events held in partnership with the Drug Enforcement Administration (DEA) and other law enforcement agencies.
Col. Kriste Kibbey Etue, Director of the Michigan State Police, says, "Our troopers see daily the devastation caused by opioid and prescription drug abuse, accidental poisonings and overdoses." She strongly encourages everyone, "Please check your home and get rid of any medications you no longer need."
All 30 Michigan State Police Posts will participate in the one-day 'Take-Back' effort from 10 am to 2 pm this Saturday, October 27th, by serving as drop-off points. All collected pills will be destroyed, with no questions asked. Liquids, inhalers, patches and syringes, however, cannot be accepted.
The state is using every available tool to combat the opioid epidemic. State agencies are collaborating to advance Michigan's efforts related to fight the crisis. Efforts include:
Providing online resources for patients, health professionals and communities about prevention and treatment of opioid abuse.
The Michigan Automated Prescription System provides real-time prescription data and resources to better assess a patient's risk for substance use disorder.
Michigan State Police posts serve as drug take-back sites and provide the Angel Program for individuals struggling with addiction.
Many State of Michigan agencies, communities and businesses throughout the state help with proper drug disposal of unwanted medications; and
Issuing a standing order in May 2017 to pre-authorize the distribution of naloxone by pharmacists to those at risk of an opioid-related overdose, as well as family members, friends and other persons who may be able to assist a person at risk of overdose. Naloxone is a fast-acting, potentially life-saving medication that reverses opioid overdose.
Opioid Addiction Awareness Week efforts can be followed on social media using the hashtag #MIOpioidsAwareness.
National Prescription Drug Take-Back Day is held twice a year, in April and October. During the April 2018 effort, state police posts collected roughly 966 pounds of prescription drugs.
Studies show that a majority of abused prescription drugs are obtained from family and friends, including from the home medicine cabinet. Further, disposing of unused medicines by flushing them down the toilet or throwing them in the trash can pose safety and health hazards.
Michigan State Police collection sites can be found at the link below, and additional collection sites across the state can be found by going to www.dea.gov. Here's the state police post list:
https://www.michigan.gov/msp/0,4643,7-123-59471—,00.html
Anyone who is unable to participate on National Prescription Drug Take-Back Day can anonymously surrender their prescription drugs at any state police post, Monday through Friday from 8 am to 4 pm, excluding holidays.