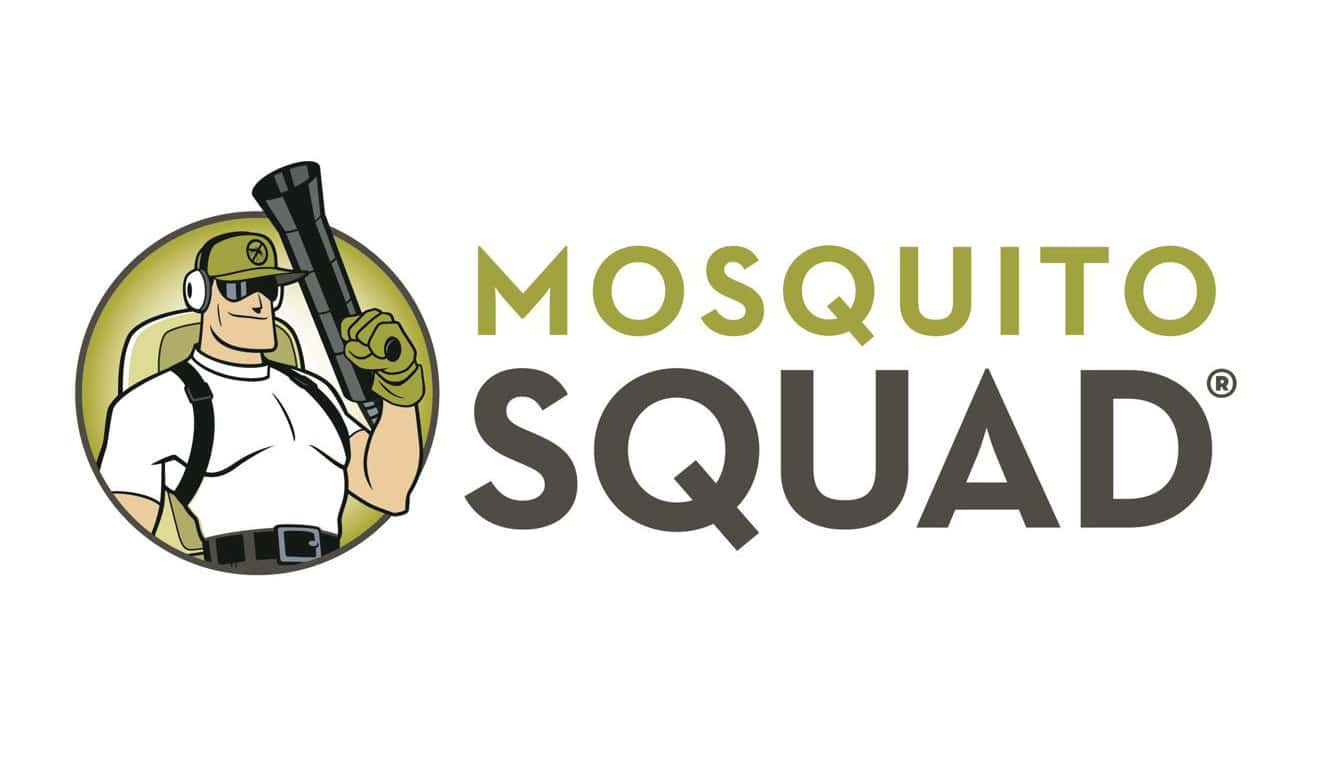 As the selection committees over the years have scanned entries for Best Places to Work, there is the inevitable reference to a business or organization seeming like a family. Nobody has shared the embodiment of a family feel in their nomination the way that the Mosquito Squad of Benton Harbor has been portrayed. Read the thought-provoking and evidence-laden commentary you find below and you might actually be ready to sign on at your earliest convenience. It's easy to understand the passion when you discover that Mosquito Squad members don't see their work as pest control so much as a business working to take care of people. The educational elements for customers and even moreso for the staff are critical to success on all fronts. Take into account the three key words describing the squad of "engaging, fun, and valued," and the recipe for a first rate result is bound to emerge. Plus, if the atmosphere is truly "Cheers"-like, everybody's gonna wanna be there! Read on!
What is the name of the business you are nominating? 
Mosquito Squad
Who are the owner(s) and/or principals in this company?
Julie Weurfel
Business Contact Information
Julie Weurfel
1966 Plaza Drive
Benton Harbor, Michigan 49022
How many people work at the company you are nominating?
26-30
Tell us the story behind the nominated company. What does it do, and what sets them apart from other companies in the region?
Mosquito Squad prides itself in not just being a pest control business but taking care of people. They educate their staff, customers, and public on risks and safety needed to prevent mosquito born diseases in the great southwest/central Michigan region. Mosquito Squad will also be at the forefront of Mosquito disease data collection by being the first private sector in the state of Michigan to team with Michigan State University to monitor mosquitoes in our region which are infected with disease and how to be preventative in controlling those diseases instead of being reactive.
In your own words, why do you think this company deserves to be declared to be one of the 20 Best Places to Work in Michigan's Great Southwest?
The reason why I feel this company deserves to be declared one of the best companies to work for in Michigan's Great Southwest is because employees are more then employees…they are truly considered members of a family. With our staff being seasonal, most are returning seasonal employees. That speaks volumes on how much they enjoy their jobs and how much they enjoy the work they do. Also the leadership at Mosquito Squad takes the time, and resources to invest in staff development by not only helping seasonal employees become licensed through the Michigan Department of Agriculture but by providing leadership training for their staff as well. This provides staff with the tools to better do their jobs as well as be better members of society. The Mosquito Squad leadership will also invest in the seasonal staff outside of their employed season. For example; a seasonal employee did not have a high school diploma so Mosquito Squad leadership helped that employee study for their GED exam during the off-season and helped him achieve his GED. Lastly Julie invests in career coaching and counseling to all staff members who are looking to better themselves outside of Mosquito Squad. She will bring in a career coach during the season where staff members can list careers they are interested in and the career coach will bring in guest speakers in those respected fields to educate the seasonal staff on opportunities in those fields.
What makes workers proud to say they work there, and keeps them a part of the team?
The workers for Mosquito Squad say they are proud to work here 1) because they make a difference in the lives of their customers. Not only in just controlling the nuisance of pests, but also preventing the spread and/or infection of disease. 2) They take pride in the culture where they work. The atmosphere is one of a family environment. In the middle of the summer it is very common at the end of a work day…the staff will come in from working a 10+ hour workday in the 90 plus degree heat…and they will flip down the tailgates on the trucks grab some popsicles and something to drink and just talk and laugh about anything and everything. That is not common for places you don't want to be at. It's a Cheers like atmosphere…just without the beer of course. 🙂
Let's pretend you're writing a review for Yelp! or Trip Advisor. Give us your best recommendation for the nominated company that would make the rest of us wish we worked there, too.
Have you ever wanted to work at a place which felt like Cheers, and you just wanted to be there? Well, that's the kind of place Mosquito Squad is! Not only do they know your name, but you just want to be there, too!
What three key words best describe why this company is a Best Places to Work caliber company?
1. Engaging…2. Fun…3. Valued
As a Best Places to Work company "Super Hero," what are the two most magical "Super Powers" this company has on a day-to-day basis? (i.e., Ability to read minds, fly, invisibility, etc) And why?
Super Power One Cloning. We make all of our staff educated in their field, engaged members of the community, and productive team players in society.
Super Power Two Super duper speedy speed- so all of our staff can get the job done fast, right, and make sure the nuisance and disease of mosquitoes is eradicated
Tell us about the leadership of the nominated company and what they do to:
A] Keep spirits and motivation high? By being engaged on an hourly basis, not engaged when it feels good to them. They always think of team building activities and ways to enhance the culture/environment of the workplace.
B] Keep innovation and fresh ideas advancing? Always asking staff for ways to better do the job at hand. Ways of staying efficient and rewarding staff with financial incentives for innovative ideas.
C] Keep communications open? Weekly meetings with staff leadership, and then asking staff on a regular basis what they are seeing in the field or office and how we can improve relationships with staff/customers/and potential customers. Constantly engaging communication is key.
Explain a specific "wow!" moment in this company's history that is virtually "Hall of Fame" or "Best Practices" worthy, as an example to other companies in the region.
Knowing that the large majority of the staff is seasonal, most companies will not take the time or financial investment in their futures. Julie takes the financial and time commitment to bring in a career coach to help her staff find careers outside of their seasonal jobs. This is all done on company time, and the staff are still being paid during this time.
Best Places to Work have a reputation for not only working hard, but also for playing hard. How does the nominated company:
A] Honor or reward success? By financial incentives, featuring top performers on social media, and staff recognition on a daily basis.
B] Socialize as a team? Weekly cookouts, going to play Virtual Reality and attend baseball games as a team are just a few examples.
C] Get involved in community events? We plan to have Mosquito Squad leadership at community events for educational purposes not just for networking.
D] Celebrate life? We make a point to not only listen to our customers but our staff as well. We make a point to send cards, flowers, gifts and celebrate life events of all of these great people on our social media.
Write a brief, but compelling, recruitment ad telling people about why they should come and work there, too.
If you want to work somewhere inn which not only does your work matter, but you do too then come to Mosquito Squad!
What one thing is special about your nominated company that most people in the community have no idea actually happens there, but should be shouted from the rooftops because it's that cool?
We are in the business of saving lives!
Give us three employee perks or benefits that you think make the company you have nominated worthy of a Best Places to Work trophy?
1. Career counseling
2. Career advancement
3. Employee discounts
If this is your company and you win, write the best headline ever for your company newsletter describing your successful selection to the list, and be as specific as you can about how you would celebrate the win if money were no object.
Not only are we thrilled to the moon to be selected as one of the best companies to work for…we are literally taking all of our employees to the MOON!!!! Space X here we come!
Tell us anything else you want about this company that you suddenly realize we haven't asked you about, but you're sure will be the thing that puts you squarely into the winner's circle! (Wait a minute! Can you put a square in a circle?)
Well you can absolutely put a square into a circle, just ask the guys on Apollo 13. When you have a company that cares about people…it doesn't matter what the job they do is. The reason why Mosquito Squad is the best place to work is because the leadership, and most importantly Julie the owner, cares about people. When she cares, then it's easy for the rest of the family to care as well. Customers are not just a line item on a spreadsheet, they are real individual people with real stories and what we do is enhance their individual story. Some may think the job of mosquito squad is just a nuisance control…but what about the family who had a family member or themselves be effected by encephalitis or lyme disease? Julie knows everyone has a story and a reason to choose our services. On top of all of this, she also makes all of her staff feel like individuals and part of her family. So many employers who hire seasonal staff only look at those staff members as non-significant laborers. Not Julie! She takes the time to make them feel valued and cared for, and wants nothing but the absolute best for each and every one. That is why her return rate is so high, and they want to be a member of Mosquito Squad.