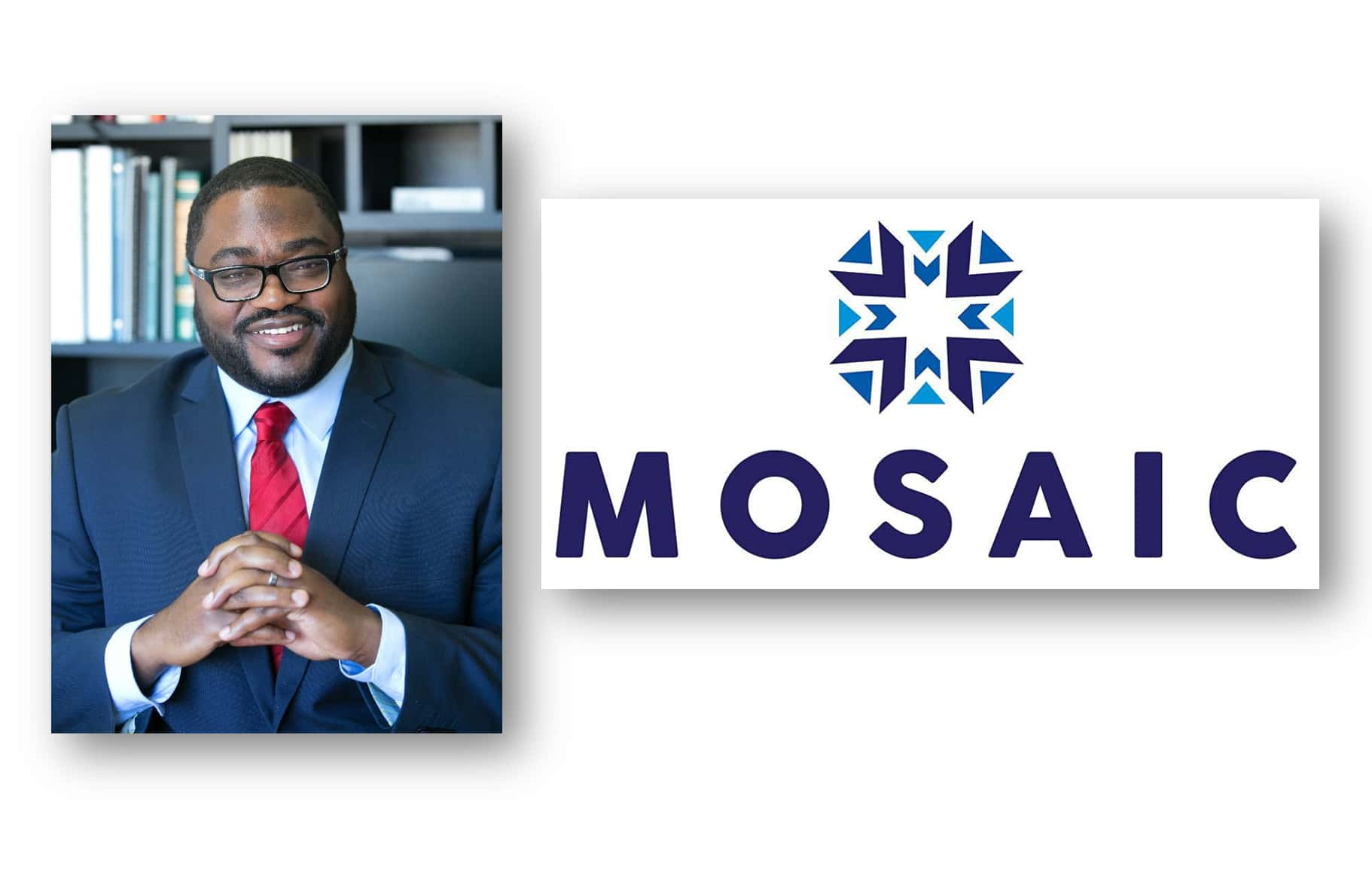 There's new leadership at the helm for Benton Harbor's Mosaic Christian Community Development Association — or Mosaic CCDA for short — but he's no stranger to the community, having felt a passion to return home and take the reins.
Andrew Robinson has been named the new Chief Executive Officer (CEO) for Mosaic according to President and Founder Brian Bennett.
Robinson will oversee the nonprofit organization's day-to-day operations as well as develop strategic partnerships and funding to provide job training and work opportunities to unemployed and underemployed workers in Benton Harbor and throughout Berrien County.
Robinson, originally a graduate of Benton Harbor High School, says, "I felt a strong passion to return with my family to Benton Harbor." He adds, "When Mosaic CCDA reached out, I realized that my years working outside of the area weren't meant to keep me away but to prepare for my coming back. I will share these experiences and regional and national networks with the Benton Harbor community to restore hope and help it to thrive."
Robinson most recently served as Executive Pastor and Chief Operating Officer of Evangel Ministries, Inc. in Detroit. Additionally, he was also managing director of E.M.E.R.G., Inc. (Evangel Ministries Economic Restoration Group), a community and economic development corporation.
Robinson was instrumental in managing collaborative partnerships and institutional relationships with urban restoration activities involving Urban Ministries, Inc., Made to Flourish, Kern Family Foundation, SOAR Literacy program, the Detroit Economic Development Corporation and Life Remodeled. Part of that outreach ministry includes a culinary arts program through the Sunday Dinner Company and Catering Services which helps train chefs and waitstaff.
Robinson also has served 14 years as both a Professor and Administrator in Christian higher education. He has been an assistant director for the Moody Bible Institute-Michigan Regional Classroom; regional director, Grace College and Seminary, SE Michigan; and instructor of the Urban Ministries Program for the Ecumenical Theological Seminary, all in Detroit. He has also served as coordinator of External Relations and director of Continuing Education for the Ashland Theological Seminary in Southfield, and a History and Christian Studies instructor at William Tyndale College in Farmington.
Robinson earned a Bachelor of Arts degree in History from Grand Valley State University, and a Master of Arts degree in Medieval Studies from Western Michigan University in Kalamazoo. He is currently completing his Doctor of Education degree in Organizational Leadership and Development from Cornerstone University in Grand Rapids.
Robinson is returning to Benton Harbor with his wife, Marie, and their daughters, Ariana and Ayanna.
Mosaic CCDA, Inc., is a 501(c)(3) nonprofit organization that strengthens an employable workforce in Berrien County by providing job training through Mosaic Opportunity and funneling graduates to work for local employers as well as the organization's social enterprises: Mosaic Properties, a landscaping and snow removal service; Mosaic Resale Shop, a second-hand retail store; and Mosaic on Campus, a food and barista service for Lake Michigan College students.
For more information about Mosaic programs or about its volunteer and donor opportunities, contact (269) 932-3557 or visit online at mosaicccda.com.