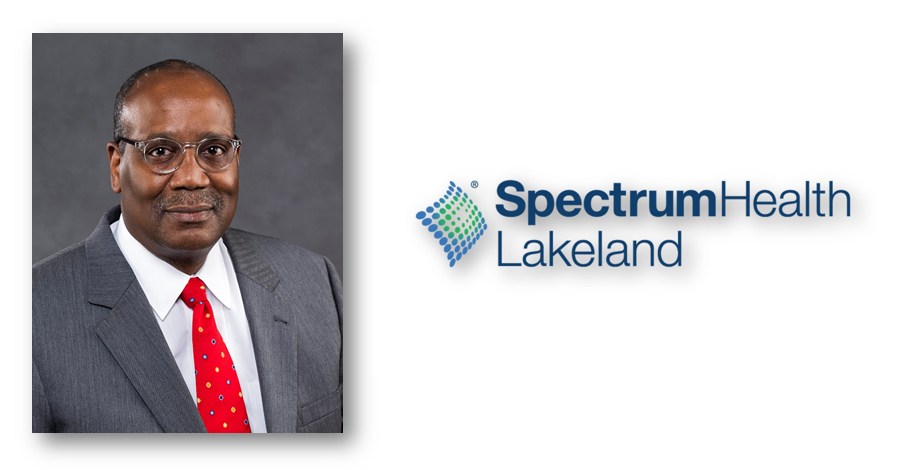 There's a new team cardiologist seeing patients at Lakeland Heart & Vascular following the hiring of Dr. Willie Lawrence, Jr. as an interventional cardiologist on the medical staff.
Spectrum Health Lakeland reports that Dr. Lawrence is seeing patients alongside a team of specially trained physicians and advanced practitioners at Lakeland Heart & Vascular, with office locations in Coloma, Niles, and St. Joseph. He will also serve as Medical Director of Health Equity for Spectrum Health Lakeland and lead the development of a high-risk cardiovascular program at the Center for Better Health in Benton Harbor.
Dr. Lawrence earned his medical degree and completed a residency at Harvard University. He also completed an internship at Brigham and Women's Hospital and a cardiology fellowship at The Johns Hopkins Hospital in Baltimore, Maryland. Prior to coming to Lakeland, Dr. Lawrence served as director of Midwest Heart and Vascular Services and Division Chief of Cardiology at Research Medical Center in Kansas City, Missouri.
Dr. Lawrence is board-certified in internal medicine, cardiovascular disease, interventional cardiology, and nuclear cardiology. He has authored several medical journals and publications and is a member of the American College of Cardiology and Association of Black Cardiologists. Dr. Lawrence also previously served as a clinical assistant professor at University of Kansas Medical Center.
For his part, Dr. Lawrence says, "I am motivated and impressed with the commitment that Spectrum Health Lakeland has made to change the culture of health in communities like Benton Harbor and Niles—it's why I came here," and adds, "This is where I am supposed to be at this stage in my life. Health care is different than hospital care, but we must bring them closer together. The real work of medicine is making an impact on the social determinants of health that determine a patient's longevity."
Spectrum Health Lakeland offers patients access to more than 60 experienced clinicians who care for a variety of conditions impacting the heat and vascular system. Their physicians have earned national recognition for their pioneering work in peripheral vascular intervention. Lakeland has also been recognized as a certified chest pain center and an accredited nuclear medicine facility. For more information, or to schedule an appointment, you can visit http://lakelandheart.com