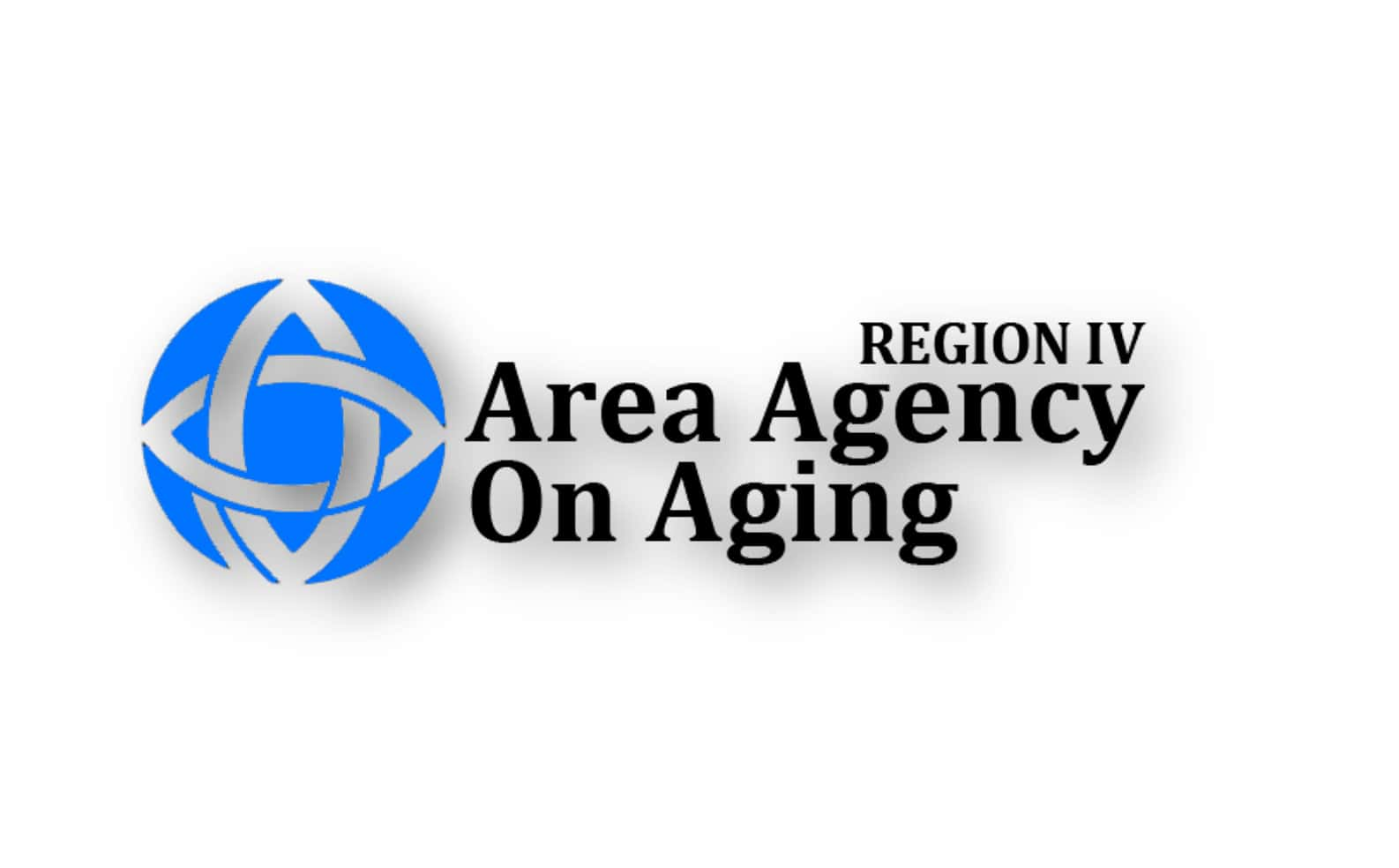 When a workplace can boast that "all employees are valued as having direct, personal impact on the team's success," it shouldn't be difficult to fill positions anytime they happen to open up. For an agency that can truncate their name to three A's, the internal report card suggests that "Five stars set the Area Agency on Aging apart as a workplace that values the individual, welcomes creativity, and is known for high professionalism with a can-do attitude." That's a track record bearing high marks for success, which also explains the three key words selected to best describe why they are now among the 20 Best Places to Work in Southwest Michigan — "Innovative…Dedicated…and Exceptional." Add in the perceived Super Power of a visionary perspective of mission fulfillment, and you'll certainly understand why the Region IV AAA team has risen to the top as one of the selection committee's winning entries for 2020. Read on for more of the great work an amazing team is doing for the seniors among us.
What is the name of the business you are nominating?
Region IV Area Agency on Aging
Who are the owner(s) and/or principals in this company?
Region IV Area Agency on Aging is a private, not-for-profit company governed by an outstanding and committed  volunteer Board of Directors, an Advisory Council reflecting broad expertise,  and a dynamite, long-serving management team with a can-do attitude.
Business Contact Information
Region IV Area Agency on Aging
2900 Lakeview Ave.
St. Joseph, MI 49085
How many people work at the company you are nominating?
74
Tell us the story behind the nominated company. What does it do, and what sets them apart from other companies in the region?
The Area Agency on Aging (AAA) got its start in 1974 with a federal designation to plan and develop businesses, products and services designed to foster independence and dignity at all ages. "Offering Choices for Independent Lives" is the mission-driven imperative that has changed the landscape of Southwest Michigan and sets AAA apart as unique. Many services and organizations got their start through AAA efforts. Examples include the first independent home health agency and hospice in the region, Van Buren County Transportation, the Senior Community Employment Program, Foster Grandparents and Senior Companion programs, a couple of the first senior centers, Berrien County Guardianship, Senior Nutrition Services/Meals-on-Wheels, and PACE of Southwest Michigan.
The agency is a state and nationally known innovator serving as a common demonstration site for new initiatives, a number of which have been replicated statewide and nationally. Of particular impact was the agency's role in developing MIChoice, now a successful statewide endeavor expanding choices for persons needing nursing home level of care but desiring to remain at home. This initiative alone funnels more than 14 million dollars annually into the southwest Michigan economy for jobs and infra-structure to support consultation and in-home services to adults aged 18 and up needing support.
The agency has received seven prized national innovation awards, the latest awarded in 2019 for the Campus for Creative Aging. The Campus is a region-wide movement to recognize age itself as a time for creativity, purpose, growth and learning, lauding Southwest Michigan's fortune in having so many retirees.
In your own words, why do you think this company deserves to be declared to be one of the 20 Best Places to Work in Michigan's Great Southwest?
All employees are valued as having direct, personal impact on the agency's success. The mission of the agency relates to everyone's life and family, providing meaning and purpose to each of the agency's successes. Individual staff perspectives on community needs and customer service are welcomed, often fostering further dialogue and development. Management works to create an inter-dependent team structure.
What makes workers proud to say they work there, and keeps them a part of the team?
Staff members know that the issues they work on are important. They're important to the individuals affected, to the community, to the economy and to themselves. AAA presents a culture that values the individual, and staff feel that value. As an employer, AAA works to have competitive work environments and benefits that help staff succeed.
Let's pretend you're writing a review for Yelp! or Trip Advisor. Give us your best recommendation for the nominated company that would make the rest of us wish we worked there, too.
5 stars set Area Agency on Aging apart as a workplace that values the individual, welcomes creativity and is known for high professionalism with a can-do attitude. This company has a track record of innovation with high marks for success. Join the team the makes things happen.
What three key words best describe why this company is a Best Places to Work caliber company?
1. Innovative…2. Dedicated…3. Exceptional
As a Best Places to Work company "Super Hero," what are the two most magical "Super Powers" this company has on a day-to-day basis? (i.e., Ability to read minds, fly, invisibility, etc) And why?
Super Power One Enthusiasm for moving forward with commitment to personal best and making things happen.
Super Power Two Visionary perspective of mission fulfillment; seeing "what could be"
Tell us about the leadership of the nominated company and what they do to:
A] Keep spirits and motivation high? Leadership works to celebrate success and efforts. Email "good gossip" pats-on-the-back circulate regularly by anyone on staff to call out exceptional efforts.
B] Keep innovation and fresh ideas advancing? The management team and individual departments meet regularly with problem solving and brainstorming of successful solutions encouraged at every level.
C] Keep communications open? Bi-monthly all-staff meetings reserve time for announcements both personal & professional, and impressive achievements.
Explain a specific "wow!" moment in this company's history that is virtually "Hall of Fame" or "Best Practices" worthy, as an example to other companies in the region.
As Area Agency on Aging's impact on Southwest Michigan has grown, people began calling to see if staff knew questions to things that were on their mind. Professionals were hired to answer calls and brainstorm whatever issue was presented. This has evolved to a call center known as the Info-Line for Aging & Disability; now a combination of 4 toll-free sources: 1 local, 2 from other areas of Michigan and 1 national. Five full-time professionals respond to an average of 1,000 calls from 500-600 persons per month, brainstorming solutions on a huge array of topics. The team maintains a standard of excellence of answering 90+ percent of calls live.
Best Places to Work have a reputation for not only working hard, but also for playing hard. How does the nominated company:
A] Honor or reward success? Internal fund raising splits resources with 75-percent of each dollar raised used to fill a pressing individual need of someone contacting the agency, and 25-percent is matched by the company for self selected staff appreciation events. These might include chair massages, gift cards, catered lunches or other creative thoughts.
B] Socialize as a team? An internal Fun'd Committee looks at fun ways to raise funds for unmet needs while fostering a sense of interaction and fun. Examples of efforts include Sloppy Joe Bingos, craft sales, a competition of whimsical dioramas with money for votes, soup competitions, pay to wear jean days and so on.
C] Get involved in community events? Staff annually supports United Way's Rake A Difference for seniors day, partners with varied groups for holiday gift giving to vulnerable adults, with many volunteering for additional projects throughout the year.
D] Celebrate life? An all-staff holiday dinner at one of the finest area restaurants, and a family summer picnic are annual corporate events.
Write a brief, but compelling, recruitment ad telling people about why they should come and work there, too.
Are you creative, passionate and love your fellow man/womankind? Join a corporation known for success and creativity, making a difference in Southwest Michigan. This is a team on the move to assure that through choice and range of service, every aging adult lives a quality life. Catch the momentum and check them out.
What one thing is special about your nominated company that most people in the community have no idea actually happens there, but should be shouted from the rooftops because it's that cool?
AAA staff have tremendous knowledge in their field. In addition to reaching over 18,000 persons a year through a tremendous array of well run programming, staff members share their expertise and passion with active volunteer involvement on 31 different boards, committees and councils to spread their knowledge for greater community, state or national impact.
Give us three employee perks or benefits that you think make the company you have nominated worthy of a Best Places to Work trophy?
1. Freedom to bring forth ideas for better operations or customer service and have them heard and considered.
2. Working in the field of aging inadvertently informs one's perspective of their own life and aging; the life cycle is embraced and valued.
3. A culture that encourages people to dream and think "what if."
If this is your company and you win, write the best headline ever for your company newsletter describing your successful selection to the list, and be as specific as you can about how you would celebrate the win if money were no object.
Area Agency on Aging wins as one of Southwest Michigan's Best Places to Work! The company credits the collective commitment of its Board, Advisory Council and staff to create a team culture of success.
If successfully chosen, AAA will seek input internally on how to celebrate; ways to reward staff and leadership, ways to give more to the communities it serves.
Tell us anything else you want about this company that you suddenly realize we haven't asked you about, but you're sure will be the thing that puts you squarely into the winner's circle! (Wait a minute! Can you put a square in a circle?)
One of AAA's exciting new initiatives is the Campus for Creative Aging. Our vision is for all of Southwest Michigan to view age as a time of creativity, purpose and passion. It's a fun effort that works to fight ageist attitudes and grow appreciation of the value life itself brings as we grow older. It's hoped all will join our movement. Maybe that's an idea we can use to further celebrate our win.