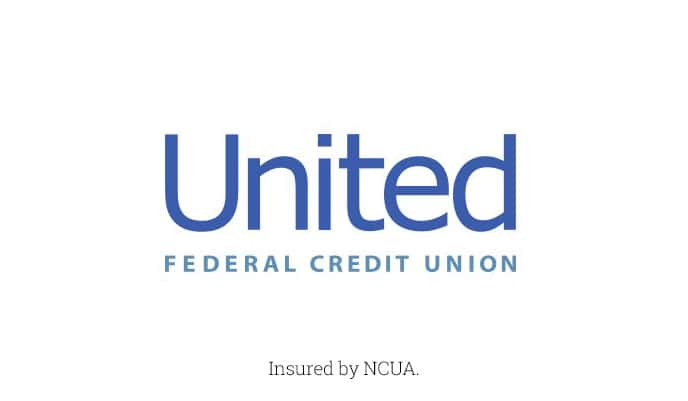 If you stop to think about it, teamwork gets an incredible boost by something as simple as having "the right souls in the right roles." A simple, but powerful, concept that has led to unbridled success for Team United at United Federal Credit Union, earning them a coveted slot among the Top 20 Best Places to Work in Michigan's Great Southwest as confirmed by the selection committee from Moody on the Market in this inaugural year. Compelling stories including how the team itself gave life to their renowned Pay it Forward plan which transformed an employee holiday breakfast into a give-back opportunity led exclusively by the workers themselves to help the less fortunate in the community, helped make the decision an easy one. Read the rest of the remarkable things that United Federal Credit Union is doing that make employees cherish the trip to work every day.
What is the name of the business you are nominating?
United Federal Credit Union
Who are the owner(s) and/or principals in this company?
The Members; Terry O'Rourke- President/CEO
Business Contact Information
Erin Hennessy
2807 S State Street
St. Joseph, MI 49085
How many people work at the company you are nominating?
644
Tell us the story behind the nominated company. What does it do, and what sets them apart from other companies in the region?
United was founded in 1949 by people who believed in the values of the community and who believed in service to one another. We've been serving Members ever since, growing into who we are today with the knowledge that strength in numbers brings opportunities and prosperity to all of us. Today our more than 174,000 Members enjoy the wide range of personal and business banking products we offer, at the best possible rates. We've partnered with 900+ employers to extend our offerings and benefits to their employees and affiliates.
As a credit union, employees take pride in the advantages we can offer over traditional banks, like typically fewer fees and greater investments in the community. United's dedication to service extends beyond our branch doors and into the schools, restaurants, and other small businesses we serve and support. We are driven to grow our membership and improve the communities we are a part of, because we know we can have a real impact on the lives of our Members. Our size and organizational structure, combined with our values, allows us to leverage our resources in order to create the most good possible. Employees at United take the company's mission of enhancing our Members' lives and improving our communities to heart. When you come to work every day knowing that the decisions you make can improve someone's life and the job you do is part of something bigger than yourself, it creates an environment that thrives on selflessness, positivity, and integrity.
In your own words, why do you think this company deserves to be declared to be one of the 20 Best Places to Work in Michigan's Great Southwest?
United is unlike any corporate setting I've ever been in. Goals are focused on teamwork and improving the experience for Members. Individual growth and development goals are strengths-based, so that each employee can work on improving what they naturally do well, knowing they have teammates who are strong in other areas and will offer support. Success is shared, and accomplishments are celebrated. United is committed to hiring people who believe in—and live—our mission and values. Managers practice servant leadership that empowers employees to ask questions, offer new ideas, and push for innovation. The leadership team strives for creating a culture around transparency, and trust and respect. One of the reasons employees stay with United is because of leadership's constant pursuit to make each individual feel heard and important to the future success of the credit union. United knows that great teams are made by putting the right souls in the right roles.
What makes workers proud to say they work there, and keeps them a part of the team?
United has a proactive, service-oriented approach to the way we do business—with our Members, with teammates, and with the community. A first-rate benefits package—including health, retirement, paid time off and volunteer time off, education reimbursements, wellness reimbursements, and an annual bonus—and a competitive salary makes it easy for employees to focus on serving Member and each other. Employees are part of "Team United", and take pride in the compassion we show to those in need, whether that means through financial assistance or lending a helping hand for a neighbor.
Let's pretend you're writing a review for Yelp! or Trip Advisor. Give us your best recommendation for the nominated company that would make the rest of us wish we worked there, too.
5 out of 5 stars! Have you ever wanted to feel like more than a number? More than a cog in the corporate wheel? Then you'll love working at United Federal Credit Union! Frontline to back office, this is a place where everyone knows your name—including the CEO! If helping people is what you're about, then United is the place for you. Get to know our Members, celebrate joys with them, help them through stressful times, and be active in the community! Work with people who bring out the best in you, and have a say in how the company is run. Your opinion truly matters—leadership even builds action plans based on your input. United is the place where you can make a difference with work that is significant and fulfilling. Best. Decision. Ever!
What three key words best describe why this company is a Best Places to Work caliber company?
Integrity…2. Togetherness…3. Innovative
As a Best Places to Work company "Super Hero," what are the two most magical "Super Powers" this company has on a day-to-day basis? (i.e., Ability to read minds, fly, invisibility, etc) And why?
Super Power One Predict the future—We know our members and employees better than anyone, which lets us help them where they're at and know what they need next.
Super Power Two Super strength—We have strength in numbers as a team, the credit union is financially strong so we can continue to serve Members for a long time, and we have strength in community spirit.
Tell us about the leadership of the nominated company and what they do to:
A] Keep spirits and motivation high? The leadership team is uniquely concerned with and involved in the well-being of employees. Managing over 30 branches in six states in a fast-paced industry can be tiring. But the leaders at United always find a way to keep spirits up in a number of ways, such as: an annual Employee Appreciation Week, Departmental awards (e.g. Diamond Award for outstanding branch of the month, STAR award for providing great retail service, HaRvey Award for outstanding Human Resources employee, and the U Hustle award exceptional "hustle" to meet deadlines, help teammates, and exceed expectations, all with a positive attitude), and the creation of action plans based on the comments from the annual employee survey. The open-door policy—from the CEO to managers—lets employees know that they can always talk to someone about new ideas or challenges, and be met with a leader who is curious to know more, and who practices servant leadership (putting others before themselves).
B] Keep innovation and fresh ideas advancing? United's CEO visits each department in each region for an annual Town Hall meeting. At the meeting, he gives the floor to the employees and listens as ideas and concerns are expressed to him and the department leader. The result is several improvements to the organization that lead to better products, services, communication, policies, and experiences—for employees and Members! The leadership team also hosts a "project prioritization" meeting each year so that the ideas that need to be worked on first are progressing, and that others don't get lost in the day-to-day business. There is always something new to work on at United.
C] Keep communications open? Another tradition at United is monthly Team United meetings, where the CEO and other members of the leadership update all 600+ employees on a number of different topics—from financial numbers, to positive Member or community stories, and even plans for the future. The CEO, Terry O'Rourke, wants every employee to know United's strategic direction—and if they aren't sure, he encourages them to ask someone for clarification. Additionally, United incorporates an intranet system called "U Share" which has daily news posting of goings-on within the organization—from IT updates to new Marketing campaigns, and even a page dedicated to United's strategic vision. Also on the intranet is a page called "My Opinion Matters" which allows employees to anonymously submit questions, concerns, or ideas directly to the CEO. On a personal level, managers conduct weekly staff meetings and 1:1 meetings with their direct reports, and also participate in cross-departmental meetings to develop action plans. And while those formal interactions are great, the true culture of United is shown when members of the leadership team (C-level), stop by your desk (no matter what your level of seniority is!) and ask what you're working on and to see if they can offer up any help. No hierarchical barriers, just face-to-face chats that keep communications open and culture thriving.
Explain a specific "wow!" moment in this company's history that is virtually "Hall of Fame" or "Best Practices" worthy, as an example to other companies in the region.
The best example of the selflessness of United employees is Pay It Forward. In 2008, the team requested to management that the money normally set aside for an employee Christmas breakfast be used instead to give back to others in the community. Pay It Forward has now become a tradition at United, and has grown to annual donations of $13,000 and over 80 families and non-profits helped each year. Employees spoke up about a cause they were passionate about, and leadership not only listened but took action. Pay It Forward is an incredible display of what can happen at a company that encourages philanthropy, employee engagement, and a leadership team that is receptive.
Best Places to Work have a reputation for not only working hard, but also for playing hard. How does the nominated company:
A] Honor or reward success? Each department has its own award it gives out to honor outstanding performance and achievements. Additionally, United has "Thank You Thursdays" which encourages employees throughout the organization to post a Thank You note or give a High Five to a teammate via the intranet Human Resources portal. Employees also are rewarded monetarily each year with annual performance raises and an annual bonus—based on how well the organization achieved its goals for the year.
B] Socialize as a team? United encourages department leaders to schedule department meetings both during and after work, as a way to plan as a team and celebrate significant achievements. Pizza parties at Silver Beach Pizza are a definite favorite! United also has dedicated break rooms with plenty of seats so that employees can interact with co-workers at all levels and in any department. The corporate office in St. Joseph even has a rooftop patio that is especially nice in the summer time. Employees at the Niles corporate office take advantage of nature trails that run behind the building to get in some great chats with co-workers as they burn some calories.
C] Get involved in community events? United is one of the best companies in Southwest Michigan at living our values through community events and participation. To start, each full-time employee is given 8 volunteer hours (part-time employees receive 4 hours) to help an organization or event of their choosing. Often times, co-workers team up to make a big impact such as with United Way's "Rake a Difference" campaign. United is also proud to sponsor a number of significant community events (with employees as volunteers) including Girls on the Run, Alex's Duck Duck Run, and Kids Day at the Berrien County Youth Fair. Over the past two years, United has found unique ways to honor special groups in the community through United Federal Fridays. These special events give a special thanks (and treat) to Veterans, First Responders, Teachers, and Families in southwest Michigan. How does all of this happen? United has teams dedicated to securing community events. There is also a page on the credit union's intranet that lists volunteer opportunities and a calendar that lets branches let everyone know what they are sponsoring next!
D] Celebrate life? One of the coolest ways United celebrates life is through the Paid Time Off donation program. This program allows employees to donate vacation time to other employees who are going through a medical emergency or major disaster. United wants to make sure that every employee is taken care of, and this is a small way that teammates can help each other out in times of need, so that the impact on their paycheck is as limited as possible. Also, United promotes healthy living among its employees through the "Thrive" health and wellness program. The program rewards employees for making healthy lifestyle choices or achieving fitness goals. Employees are giving reimbursements for things like gym memberships, fitness trackers and other equipment that keeps them healthy. There are many wellness challenges held throughout the year that encourages self-care, both physically and mentally.
Write a brief, but compelling, recruitment ad telling people about why they should come and work there, too.
Do you believe that a company should not just stand by its values but live them? Do you believe that service to others is how to make the biggest difference in the community? Do you believe that a respectful work environment breeds a culture where high-performers thrive? Then at United Federal Credit Union, you'll find all the things you believe in are true: care for employees through pay, benefits, and wellness, care for Members through products and services that help them live their best financial lives, and care for the community through volunteerism and a tradition of "paying it forward." That's just the start. Because as a United employee, you help shape our future.
What one thing is special about your nominated company that most people in the community have no idea actually happens there, but should be shouted from the rooftops because it's that cool?
United's annual Pay It Forward program is one that is special to employees and to those who are helped through the cause. It started in 2008, as employees requested funds for a holiday party be used instead to give back to others. Each year the event gets bigger and better. There's even a full team meeting dedicated to sharing stories of generosity and community impact. It is the cornerstone program that shows Team United is dedicated to helping others and lives the credit union philosophy of "people helping people." The best part is that the spirit of Pay It Forward lives throughout the year, and influences a number of programs and policies across the credit union—like United Federal Fridays, servant leadership training for managers, and interactions with Members on a daily basis.
Give us three employee perks or benefits that you think make the company you have nominated worthy of a Best Places to Work trophy?
Team of employees who help build a culture of trust, respect and accountability…2. Benefits Package – Up to 10% bonus, up to 13% 401k contribution, wellness benefit, Paid Time Off, Education reimbursement…3. Volunteer Time Off (paid) that allows employees to give back to a charity of their choice in the community
If this is your company and you win, write the best headline ever for your company newsletter describing your successful selection to the list, and be as specific as you can about how you would celebrate the win if money were no object.
U the Best: Team United makes credit union a Best Place to Work
If money were no object, Team United would celebrate with an employee appreciation event and also with finding more ways to give back to the community. The specifics? Well, that'd be a team effort for sure! What makes United's celebrations standout from others is that employees are always involved in the planning! You could probably come up with fun employee appreciation activities like "Rock Your Socks Day" (prize to the wackiest socks!) on your own, but it's much more fun to do so with friends. And sometimes the best ways to celebrate don't require a lot of money.
Tell us anything else you want about this company that you suddenly realize we haven't asked you about, but you're sure will be the thing that puts you squarely into the winner's circle! (Wait a minute! Can you put a square in a circle?)
United's strength is in our focus on what matters most. We always make sure that three very important things are supported: The Membership, Team United, and The Business. Everything we do must support one of these. We create products, services, and experiences that help Members. We create a culture of trust, respect, and accountability so that employees are fulfilled when they come to work every day. And we focus on our bottom line—not for profit—but so that we ensure we are being responsible with our Members' money and to ensure we are around for a long time to serve them.