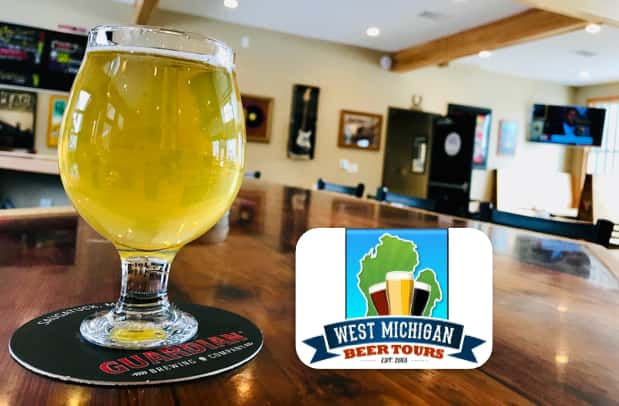 If you readily admit to the stereotype, craft brewers typically tend to sport big, bushy, sometimes unruly beards, perhaps to savor every last bit of errant foam. But, if you do adhere to that stereotype then you're missing out on some extreme talent in Michigan's Great Southwest from women who have taken up the trade. To help combat that and shine the spotlight on such talent, West Michigan Beer Tours is conducting a Women of West Michigan Beer Tour next weekend, May 18th.
In celebration of women in Michigan beer, West Michigan Beer Tours invites participation in their Women of West Michigan Beer Tour which begins in Paw Paw.
The bus tour will be conducted from noon to 6 pm on Saturday, May 18th, and features women in leadership roles at a trio of relatively new breweries. The tour will be led by longtime Michigan beer advocates, Andrea Wilson and Bonnie Steinman, a groundbreaking hop farmer in the state.
The tour begins with registration at ​Paw Paw Brewing Co.​'s new location on Gremps Street and heads west to ​Cognito Brewing Co.​, located in the historic grain elevator in Bangor. Brewer Jennifer Goodrich, a graduate of Kalamazoo Valley Community College's Sustainable Brewing Program, will lead a tour of the building and share samples with the group.
The trip then heads to Saugatuck to see Kim Collins, co-owner and brewer at ​Guardian Brewing Co.​, which opened in early 2019.
The unique tour then finishes up the afternoon with a stop at ​Three Blondes Brewing Co.​ Fronted by sisters Amanda Johnson, Carrie Troyer and Megan Zernicke, the South Haven brewery opened in the summer of 2018. The tour includes a pint or samples at each location, as well as production tours and meet-and-greets with the women behind these emerging breweries.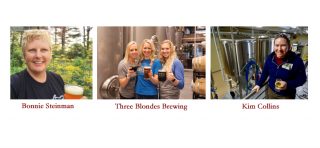 Tickets are $69 per person and include a seat on the bus, complimentary bottled water and snacks on the bus, as well as three samples or a pint at each of the three breweries.
Here's the official itinerary:
Origination:​ Paw Paw Brewing Co., noon registration with 1 pm departure
Stop 1:​ Cognito Brewing Co., samples, tour with brewer Jennifer Goodrich, 1:30-2:30 pm
Stop 2:​ Guardian Brewing Co., samples, tour with owner/brewer Kim Collins, 3-4 pm
Stop 3:​ Three Blondes Brewing Co., samples, meet-and-greet with owners, 4:30-5:30 pm
Termination:​ Paw Paw Brewing Co., 6 pm
West Michigan Beer Tours was founded by John Liberty and Aric Faber half a dozen years ago in 2013. The company offers public and private guided tours to the many breweries in one of the best craft beer regions in the world. They specialize in private tours for corporations, organizations, associations, conferences or a group of friends or family members. Utilizing their connections in the industry, they provide a fun, educational and responsible way to enjoy The Great Beer State. You can read more about them online at​ the link below: ​