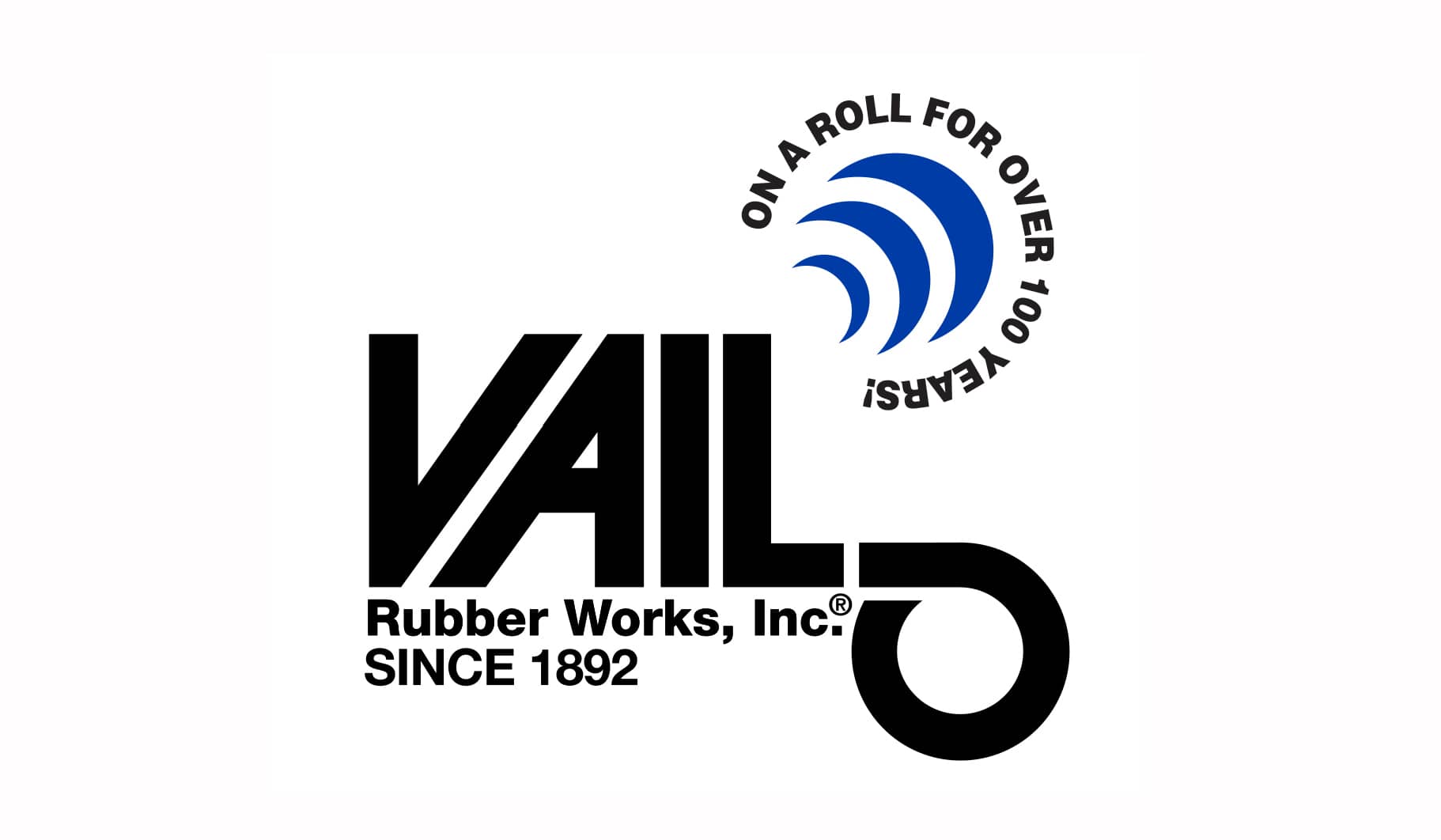 ---

---
Chances are you might have heard Rob Blocker on the radio in recent days, telling you how he had grown "sick and tired" of having people ask him "What are you going to do with your life?" With his brother already working at Vail Rubber Works in St. Joseph and encouraging him to apply, his life changed dramatically. That was 30 years ago, and today Rob is a manufacturing Supervisor at Vail.
If you're being peppered with similar questions about what you plan to do with your life, or are even wondering about the matter yourself, the team at Vail would love to talk with you about a life-changing opportunity with them.
Vail will turn 130 years old this year, and as they continue to thrive in the manufacturing realm, they are currently recruiting for anywhere from six to eight production associates in search of a long-term opportunity with a fifth-generation family-owned and operated company that is renowned for taking very good care of their employees.
Reality is that with their lowest starting hourly rate on the shop floor clocking in at $19.79 an hour, and an off-shift 50-cent shift premium, that would take you to more than $20 an hour, following a 60-day probationary period, which calculates out to an annual wage of $41,000. When you add in myriad overtime opportunities like you would not believe, becoming a Vail associate can truly be a game-changer.
Vail tends to fly under the radar more than a lot of companies, but they're always doing great things in and for the community and they are an outstanding manufacturing business in the heart of Michigan's Great Southwest.
Current openings that provide plenty of room to grow through advancement opportunities include jobs ranging from general utility work, which essentially entails moving product around the shop, to operator positions on a turning lathe or blast booth. Additionally, there are opportunities in what they call the Mill Room, which entails compounding rubber product on two-roll mixers.
The HR team is also teeing up shipping and receiving opportunities, which would be like the previously mentioned utility work where you'd be moving product around, but also loading and unloading trucks, and receiving products as they come in the door. Other available positions are in the Roll Covering department, where the team extrudes rubber onto the customer's rollers which are used in steel, aluminum, and paper mills all across the country.
Vail Rubber runs three shifts — 24 hours a day — and typically new associates start on an off-shift. Jayne Ann Helsley is Administrative Services and HR Manager for Vail, and she says, "We are seeking candidates who have good work ethic, are willing to learn, willing to work on an off shift, and are reliable." Regarding the work that Vail does, Jayne Ann says, "Pat, often when I interview people and tell them the whole process of refurbishing rollers for our wide variety of industrial customers, their eyes get big because it is a unique industry and not something that is general knowledge taught in school. But we don't expect anybody to know how to do any of these jobs when they come in, we tell them we will train you from the start."

Most of the current job openings are for manufacturing or production workers as described above, however Vail does have an opening in an off shift for a trained Millwright or a Machinist.
The company has two major facilities locally, including their original plant on Langley just outside of downtown St. Joseph in a 67,000 square foot facility and a newer 58,000 square foot facility on Glenlord Road in Royalton Township. There could be positions to fill in either facility. They also operate a facility in Alabama.
Matt Hanley is part of the fifth generation at Vail that took over in December of 2019. Matt is Vice President of Sales & Technology and describes the entire Vail team as "An extended family," and adds, "We focus on taking care of our employees." Vail's Supervisor Rob Blocker is a second-generation worker at Vail, and he has two brothers that work there as well. In fact, the tenure for shop employees at Vail Rubber is an average of 12 to 15 years on the job. That's the kind of longevity that we used to see in the auto industry which became a prime example of a place where your grandfather worked, your father worked, you worked, your son worked and even your grandson would work there.
I asked Matt to explain what Vail looks for in an applicant to join the team, and he says, "One of the main things that I think we look for in candidates that come in is mechanical aptitude. Folks that have turned a wrench before, or worked on cars, aptitude to that effect." He notes, "It's not required, but would be ideal, because we find that they typically catch on faster. So, if you're one of those people who loves to tinker with your car or your snowmobile, or if you just love hanging out in the garage, working on stuff, creating things, this could be a great job opportunity for you."

Employee safety is corporate goal #1. To accomplish the goal of sending every employee home in the same or better condition in which they arrived at work, there is zero tolerance for impairment while on the job.
Beyond the healthy wage rates, there are multiple benefits to joining the Vail Rubber team. They offer a 401K where you're eligible to contribute the day you start, plus a three percent Safe Harbor that goes into effect after you've been on board for a year, which means that in your second year the company puts three percent of your gross wages into a 401k plan, whether you contribute or not. Then they have a company match based on how well the firm does overall financially and that can be 50-percent of what you contribute up to six percent. So, in a good financial year, you could earn 3% for the match and 3% for the Safe Harbor, therefore, getting dollar for dollar from the company for what you put in.
They also offer all of the insurances, with two medical plans, both a high deductible and a traditional — so there are choices — and you're eligible and covered the day you start. They also have dental insurance, and company-paid life insurance.
Vail has 10 paid holidays per calendar year, which you become eligible for after you've been on board for 60 calendar days, plus paid vacation, and then Helsley notes, "We have a perfect attendance bonus which you are eligible for after you come off of probation." By way of explanation, she tells us, "The way it works is for every quarter that you are not late, you don't leave early, and you don't call off, at the beginning of the next quarter you get an additional 15 hours of pay on your paycheck.  If you do it all four quarters, for the entire calendar year, you get an additional 20 hours. So if you do it for the whole year, it could be 80 hours, or two extra weeks of pay, just for performing the work you were hired to do in an on-time, perfect attendance way."
Vail also offers a wellness reimbursement plan, for things like your gym membership. Jayne Ann says, "Even if you buy a kayak or a pair of tennis shoes for wellness, you bring in the receipt and I'll write you a check for up to $150 dollars every calendar year. Anything that gets you out there and moving!"
For 130 years the Vail Rubber Works team has survived through times of adversity, through technological changes, challenges and innovations because their stakeholders and team members never lose sight of helping every customer to succeed which in turns helps our local community to succeed in a multitude of ways.
Thanks to the company's dedication to continually provide cost-effective, innovative solutions to clients nationwide, the company is able to share in their success while ensuring their own future and job security for the team that fosters that success.
Matt Hanley says, "Our unwavering commitment to take care of not only our customers but our team members as well, and treating them as family, is how our previous generations did business, and it's the legacy we are passing on for the future."
That future could be yours as well when you take the simple step to make application to join the team. You can start down that road to success right now by clicking the link below or by stopping by 521 Langley in St. Joseph anytime between 8am and 4pm, Monday through Friday to do it in person.
Learn More About Vail Rubber
https://www.vailrubber.com/about-us/employment
---

---