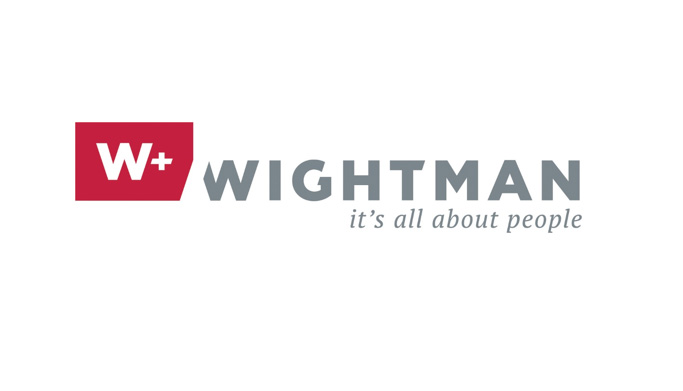 Wightman is the family you didn't know you needed. If you want an employer that treats you with respect, provides you with an opportunity to work on exciting projects in the communities in which you live, work, and play, and is committed to your success, apply at Wightman today. There's your pitch if you ever wanted to work for a Top 20 Best Places to Work company in Michigan's Great Southwest, but fair warning: Your Nerf gun game will need to be strong if you're going to work there. If it's true that that team that plays together stays together, there's little wonder that Benton Harbor-based Wightman is up to 127 strong and growing. The opportunities to enjoy life while working side by side with an amazing team of colleagues are many, as you will see by simply continuing to read on for their rest of their story. The 72-year old company is all about the people on multiple stages. Keep reading to learn a whole lot more, but be warned: you'll likely be heading there for an application soon.
What is the name of the business you are nominating?
Wightman
Who are the owner(s) and/or principals in this company?
Matt Davis, P.E., President; Mickey Bittner, P.E., Treasurer; Steve Carlisle, P.E., Secretary; Brian Lieberg, P.S., Director; Greg Monberg, AIA, Director; Alan Smaka, P.E., Chairman of the Board
Business Contact Information
Matt Davis
2303 Pipestone Road
Benton Harbor, MI 49022
How many people work at the company you are nominating?
127
Tell us the story behind the nominated company. What does it do, and what sets them apart from other companies in the region?
Wightman is a full-service consulting firm that exists to serve people and the communities we live in. Our dynamic team of 127 professionals works to analyze, advise, design, and deliver successful projects in partnership with governments, business, and institutions in our communities.
Our unique approach is to offer multi-disciplinary services, industry expertise, accurate scope of work, and a passion for listening.
Our firm is located in Allegan, Benton Harbor, and Kalamazoo, Michigan. We offer first-class Architecture, Civil Engineering, Environmental, and Surveying services.  Additional specialty services offered include Planning, GIS, Landscape Architecture, and Interior Design.
In your own words, why do you think this company deserves to be declared to be one of the 20 Best Places to Work in Michigan's Great Southwest?
Wightman is all about people – the people we serve (our clients), the people we employ (our talented staff members), and the people we support (our families and our communities).
I came to Wightman two years ago, having spent 16 years prior to that at a local manufacturing firm. Had I known that companies like Wightman existed I would have made the move sooner. At Wightman I have been encouraged to explore who I am, discover my passion, help others, and find a path that ensures my success. The company and my fellow employees offer a tremendous amount of support to me. We are encouraged to collaborate and support each other inside the office as well as after hours. I truly have become part of a family.
We are also lucky to work for the best clients in the region on projects that speak to our hearts. Whether we're surveying a property line for a young family who just bought a house or inspecting a bridge that shuttles 10,000 cars across a river daily or designing a new STREAM lab at a school, we have impact on the people around us. That equals satisfying work for us all.
I am blessed beyond measure to call Wightman home. Management embraces the idea that my success affects the company's success, and they are willing to give me the tools to flourish. They value me as an individual and not just as an employee. How many employers can say the same thing?
What makes workers proud to say they work there, and keeps them a part of the team?
Wightman consistently solicits input from all employees, making them feel valued and respected. Additionally, communication is key at Wightman. From surveys to departmental meetings to committees to the Wightman intranet, employees receive constant communication from the company regarding new projects, fun outings, volunteer opportunities, successes, and the like.
Our employees feel valued. We work for great clients in great communities. We have a passion for helping others and that translates in everything we do on a day-to-day basis.
We are given the ability to make decisions, work through challenges, seek input when needed, and celebrate our successes.
Let's pretend you're writing a review for Yelp! or Trip Advisor. Give us your best recommendation for the nominated company that would make the rest of us wish we worked there, too.
Two Thumbs Up! Five Stars! Wightman is the place to be employed in Southwest Michigan! The team there knows the value of each other and every Survey, Engineering, Architecture, or Environmental project they take on.
Wightman is attentive. They listen to the client and create workable solutions to each problem. Often, the client becomes more than that – they become a friend.
Wightman employees are experts in their industry. They are trusted advisors. They provide their employees with leadership training and support their endeavors outside of the office, realizing that well-rounded employees are the most successful ones to have as part of their team.
I cannot sing Wightman's praises or recommend their company enough. One bit of insider information: your Nerf gun game will need to be strong at this company!
What three key words best describe why this company is a Best Places to Work caliber company?
Servant-hearted…2. Family…3. Culture
As a Best Places to Work company "Super Hero," what are the two most magical "Super Powers" this company has on a day-to-day basis? (i.e., Ability to read minds, fly, invisibility, etc) And why?
Super Power One Superior Athletic Ability – not only do our surveyors work in the heat of summer and snow of winter, but our team took second place in the 2018 United Way Rock the Boat race. We've got mad paddling skills! Wightman is also a multi-year winner of the Slumberland Bed Race in St. Joe.
Super Power Two Keen, Insightful Problem Solving Skills – need a new house to fit on the bluff in a small location? We not only can survey that property, we can design the perfect place to call home. We can take a client's problem and solve it through insight, listening, and thinking outside of the box. We put the client first and learn from them.
Tell us about the leadership of the nominated company and what they do to:
A] Keep spirits and motivation high? Wightman leadership provides incentive compensation, bonuses, public recognition (if approved by the employee), annual Super Star awards, and company swag (jackets, shirts) to the employees when appropriate. The company also celebrates each professional week (Surveyors Week, Architecture Month, etc.) and provides employees with the opportunity to attend exciting, revitalizing events such as Catalyst.
B] Keep innovation and fresh ideas advancing? Wightman leadership advances learning and fresh ideas by staying up to date on current technology, encouraging meetings to brainstorm and collaborate, and provide training as well as the opportunity to attend conferences.
C] Keep communications open? Wightman leadership encourages all employees to speak freely – but respectfully – to any ideas, suggestions, and for feedback. The company utilizes an intranet to keep everyone in the loop as to activities, projects, and successes. The president is easily accessible and is always willing to listen and provide feedback. The company hosts four company-wide meetings a year in which all employees are encouraged to attend to hear about the strategic plan, branding, and the financial state of the company.
Explain a specific "wow!" moment in this company's history that is virtually "Hall of Fame" or "Best Practices" worthy, as an example to other companies in the region.
Years ago, Wightman was located in downtown St. Joseph on Broad Street in three houses. Because the company was growing, the decision was made to move to a larger facility, which meant moving to Benton Harbor. A purchase agreement was entered into for the building at 2303 Pipestone Road. The night before the agreement was to be signed, Wightman president Maurice Rushlow died of a heart attack. Then V-P Tom Deneau went ahead and signed the purchase agreement papers and the company moved to Benton Harbor.  Deneau often shares the story to remind others to not be afraid to dream big or make a risky move.
Best Places to Work have a reputation for not only working hard, but also for playing hard. How does the nominated company:
A] Honor or reward success? In addition to incentive compensation, bonuses, individual recognition, opportunities to hear speakers at Catalyst, if an employee achieves a new licensure, they are treated to dinner. The company also provides employees with Wightman gear (jackets, shirts, hats, picnic blankets). Additionally, if a project receives an award, the employees who were part of that project are included in the awards dinner presentation.
B] Socialize as a team? The company hosts an annual picnic and Christmas party. Employees team up to host after work CLUB events where everyone is invited to relax and unwind at someone's house. We also hold monthly activities (YMCA night, fishing charter, trivia night, etc.) in which all employees and their families are invited to participate.
C] Get involved in community events? We are proud supporters of our community! We have surveyed the spaces for the Krasl Art Fair for the last 20 years. The employees set a company-wide fundraising goal and donate that money to three deserving entities. We participated in Adopt a Highway (through MDOT) for 26 years before teaming up with Berrien County for Adopt A Road. We volunteer with Girls on the Run, purchase pigs at three youth fairs, walk in the Allegan County parade, and sponsor numerous events throughout the community. We love where we live!
D] Celebrate life? We celebrate milestone birthdays, take time to laugh and talk to each other, have nerf gun wars in the middle of the afternoon, welcome a visit from Santa, and have a Wightman band that plays a few times a year. So fun!
Write a brief, but compelling, recruitment ad telling people about why they should come and work there, too.
Wightman is the family you didn't know you needed. If you want an employer that treats you with respect, provides you with an opportunity to work on exciting projects in the communities in which you live, work, and play, and is committed to your success, apply at Wightman today.  If you have a passion for problem solving and commitment to your community, Wightman should be your next employer!
What one thing is special about your nominated company that most people in the community have no idea actually happens there, but should be shouted from the rooftops because it's that cool?
Prior to each meeting, all Wightman employees are asked a "Getting to Know You" question. For example, questions range from "What was your favorite subject in grade school?" to "What are you an expert in outside of your current job?" These questions give all employees an opportunity to get to know each other better and care about the things our co-workers care about.
Give us three employee perks or benefits that you think make the company you have nominated worthy of a Best Places to Work trophy?
Flexibility to work at one of three offices as well as in different locations at the offices (focus rooms, treadmill desk, etc.)…2. Coaching reviews to help determine your career path and passion…3. Training – Wightman offers the opportunity for qualified employees to attend Leadership Accelerator or Southwest Michigan First training. There are additional opportunities to learn through Lunch & Learns, webinars, and conferences.
If this is your company and you win, write the best headline ever for your company newsletter describing your successful selection to the list, and be as specific as you can about how you would celebrate the win if money were no object.
Wightman celebrates with company-wide nerf gun war and great mood(y)s as company is named to "Best Place to Work" list!
Tell us anything else you want about this company that you suddenly realize we haven't asked you about, but you're sure will be the thing that puts you squarely into the winner's circle! (Wait a minute! Can you put a square in a circle?)
Wightman is a 72-year old company that has ebbed and flowed, succeeded and stumbled at times, but always survived. Our own people make us different. We serve our clients with humble hearts and servant-minded souls. That has been, and always will be, one of our bedrock foundations. It's the people that power Wightman – from our clients to our employees to our leadership to our families. Our 127 employees may be located in three separate office locations, but we are one company. We are one family. We are Wightman.