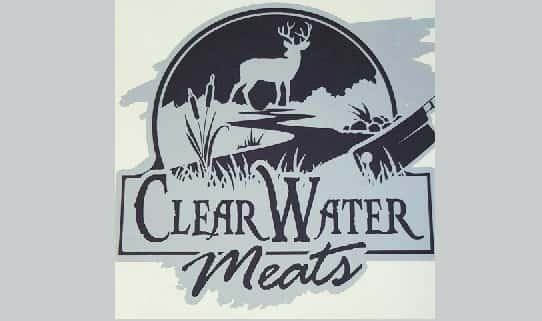 It's not terribly often that a start-up business actually faces roadblocks from the very municipality they select to be their future home. While some would have folded up their tent and disappeared into the night, a couple of young entrepreneurs who were keenly focused on their business plan and knew that success was just over the horizon stood their ground, challenged the community and not only survived the test, but have been blessed with an abundance of business worthy of recognition as one of the 2019 Class of the Moody on the Market Fifteen Under 15 best small business enterprises with 15 or fewer employees.
Tim Nimtz and Willie Hannan created Clear Water Meats four short years ago in 2015. Imagine the disappointment when their entrepreneurial excitement was dashed on the rocks by local township officials whose backlash threatened to end the enterprise just as they were gain momentum from strong public acceptance.
In the beginning of building and opening their retail shop Nimtz and Hannan were met with considerable resistance from local authorities.  Disappointed, disillusioined, yet undaunted, the two took Clear Water Meats above and beyond by working to certify their beef operations while completing the Michigan Agriculture Environmental Assurance Program. Then, through the Michigan Right to Farm Act they became the only certified, verified and protected beef operation in all of Berrien County.
Getting verified in the Michigan Agriculture Environmental Assurance Program shows peers and neighbors the high level of one's commitment to agricultural stewardship and protecting the environment.
The township had repeatedly tabled their request for an ordinance amendment to include a retail shop, so when the board eventually turned down their request for permission to add retail to their butcher shop facility, they contacted the Michigan Department of Agriculture who put them in touch with the Right to Farm Department.
Since they are fifth generation grain and livestock farmers who operate around 600 acres that have been in the family for more than 100 years, and raise around 100 head of cattle a few blocks north of the butcher shop, they qualified under the Right to Farm Act which paved the way for the launch of Clear Water Meats retail Farm Market in the spring of 2018. Their dogged determination won out, and the results have been nothing short of spectacular.
Tim Nimtz began the art of meat cutting at a young age. Growing up on a cattle and hog farm, he also assisted his great grandfather with deer processing and sausage making. He found his passion for the culinary arts while attending The Culinary Institute of Michigan at Baker College in Muskegon. After graduation he paired with Willie Hannan, who has  a strong background in sustainable farming and customer service. They began with deer processing, which is still a large part of their business. In the 2018 season alone they processed over 600 deer.  They have also enjoyed great success with the retail shop, by providing locally grown meats, in their sparkling clean new facility. They were nothing short of two young men determined to build a business for themselves.
Clear Water Meats blends the traditional methods of generations with a unique approach to processing. Their hallmarks are quality sausage and smoked salami prepared with attention to freshness and flavor. Professionally trained and classically skilled, the guys who run Clear Water Meats make it a "clear" choice for custom meat processing by many.
Their hard work has lead Tim and Willie to the status of 2017 Michigan Meat Association Grand Champions in Specialty Game Meats and Smoked Fish. Their entries in the 2018 Rock the Ribs Contest earned them 1st, 2nd and 3rd places, and they are USDA Certified. Additionally, you will find Clear Water Meats on the menus of several local restaurants, including The Mason Jar Cafe in the Benton Harbor Arts District, Tosi's of Stevensville and the Doggie Bag Hot Dog purveyors.
The two are filling a current and critical future gap, with many butchers in the community aging out and retiring from the trade, Tim and Willie are filling the niche. Keep in mind, too, that their community of Eau Claire no longer has a grocery store with Hardings closing up shop in recent years, and Clear Water Meats has helped to fill part of that gap.
The Clear Water business provides jobs for anywhere from 3 regularly to 10 in harvest season, and continue to make a difference to the community at large by providing meat baskets for local fundraising events, and maintaining an active role in buying animals from 4-H kids at the Berrien County Youth Fair each year.
The nomination application for Clear Water Meats insists, "They always make sure every customer is happy or is extremely well informed if there will be a problem with something. Plus, if someone forgot to grab something for their weekend BBQ they are always happy to meet up even on days they are closed to make sure your get together is one to remember."
That's superstar performance by anyone's book, and certainly helps explain why Clear Water Meats was a clear cut choice in the Moody on the Market Fifteen Under 15 for 2019. You can find them at 5976 Old Pipestone Road in the village of Eau Claire.