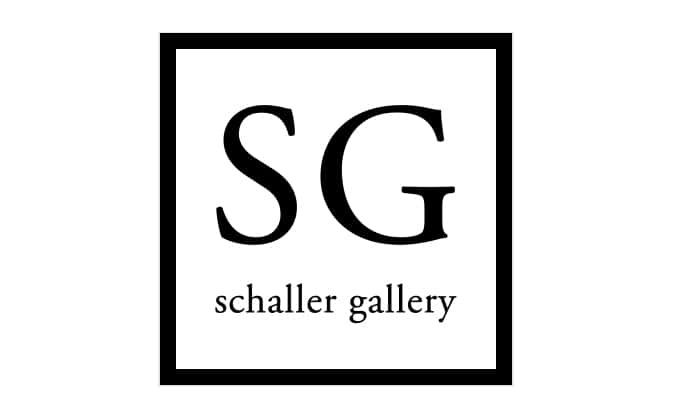 Here's a rhetorical question of sorts. How can you be "A hidden gem downtown St.Joseph!" when you're anchored on the busiest street in the community's central business district and directly across the street from the red hot property called Kilwin's Chocolate, Fudge and Ice Cream Shop? The answer is, the vast majority of sales take place online. That's the essence of Schaller Gallery located at 210 State Street in downtown St. Joseph.
Schaller Gallery may be a small business in downtown St. Joe, but they do a big business online, and they represent a broad array of some of the most respected, and amazing, pottery artists from across the globe.
They also conduct receptions for potters from Japan, England and virtually every state in the union. Owner and operator Anthony Schaller has a mission. To represent the finest makers, to present their work in the best way possible, and…to exceed the expectations of their customers. Their nominator for the Moody on the Market Fifteen Under 15 best business enterprises with 15 or fewer employees says of those elements of the mission: "They meet all of them!!!"
As Gallery Director, Anthony Schaller and his Assistant Director Brittany Mason, love sharing their encyclopedic knowledge regarding ceramics with customers. They stock and represent the works of a wide array of well-known Ceramic Artists including such notables in the industry as Warren MacKenzie, who is widely considered to be "the Father of American studio ceramics."
Schaller grew up in Berrien Springs, the youngest in a family of five siblings. He credits his foray into art to a sister who involved him in her own art studies. In 2005 he was asked to move to Montana to be Business Manager for a gallery there. He did well. In fact, within three years that gallery became a Top 5 gallery for functional ceramics in the nation.
Less than five years later he returned home to Michigan armed with valuable experience and invaluable contacts ready to open his Schaller Gallery in 2009. The gallery, in the heart of St. Joseph's central business district, celebrates 10 years in business this year.
Anthony looks for work that is high craft…the kind where you can readily see the mastery of materials and the artist's methodology and their connection to history.
As he marks a decade in business, Mr. Schaller is looking to expand from his current 1,200 square feet to about 8,000 square feet, and recently bought land to be able to do so in the future according to his knowledgeable nominator for this award recognition.
The culture at Schaller Gallery is described as nothing short of "Amazing!" The exhibitions hosted for their artists, and the brilliantly skilled photography of all the works uploaded online by Brittany Mason, are just two elements of a "great business that also wants to help others get into the business." Word is they hope to create a training center for other would-be Gallery Directors to help teach them the ropes of a quality enterprise.
Staffed by half a dozen or so employees, the Schaller Gallery hallmark is all about credibility and honesty. They thoroughly enjoy local customers because they get to talk face to face with them and explain what they are all about at the gallery. Those who visit the gallery have a great appreciation for ceramics and other beautiful things and love seeing their unique displays.
Anthony knew all along that he wanted to run a gallery but didn't know how until he got that call from an old friend in Montana who offered him the gallery manager's job there, paving the way for him to establish the skill-base necessary to return home to southwest Michigan to build his own. He has proven that hard work pays off, and now he's looking forward to teaching others how to run a gallery and learn how to pick out real pottery, anywhere from $15- to-$5,000 and beyond.
Schaller Gallery has made a difference in the community simply by being in the heart of the city's business district, as a great destination attraction in the world of tourism with many visitors to town stopping in every day.
The nominator says, "To truly appreciate the gallery, you need to walk in and talk with Brittany Mason, as she can explain all of the artists, each of their techniques, and what they use all the way down to the pigments of paints."
If you'd like to really get a dose of sensory stimulation from the world over, click onto the Schaller Gallery website and see what a gem of operation we have in our midst bringing to market some of the most talented ceramic artists in the world. Here's the link to our Fifteen Under 15 award winning business in downtown St. Joseph: http://www.schallergallery.com