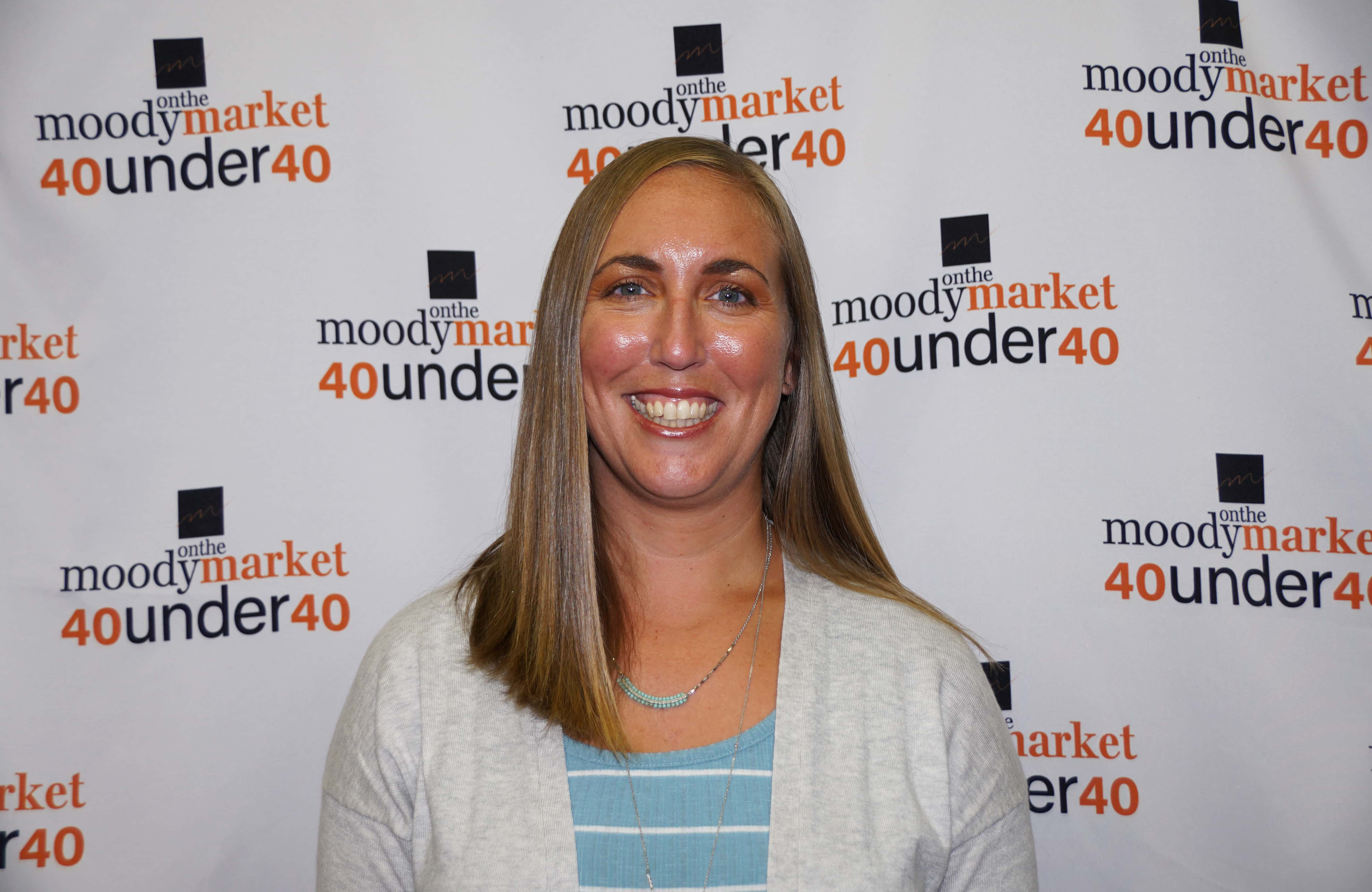 Name
Adele Garcia
Company/Organization
Honor Credit Union
What Does Your Company/Organization Do?
We provide financial solutions to bring financial success to our members lives when and where they need it.
Age
39
Accomplishments
Served a total of 8 years in the U.S. Army with one combat tour in Iraq (04-05).
Army decorations include: Purple Heart, Army Achievement Medal with Oak Leaf Cluster, National Defense Service Medal, Global War on Terrorism Expeditionary Medal, Global War on Terrorism Service Medal, Armed Forces Reserve Medal with M Device, Army Service Ribbon
Pay it Forward Person of the Month for February 2015 due to the creation of Upward Spiral– a 24-hour run/walk to bring awareness around mental health in the Allegan community.
Married for 20 years this September to my husband with our two daughters (19 and 13).
I am an accomplished runner, having run multiple marathons, and ultra-marathons. (the most I have ever run is 62 miles straight!) I have also used my running to raise money for many charities over the years. The biggest highlight was running for 12 hours through Berrien County to raise money for Veteran's groups. My goal was to raise $13,000 to celebrate the 13th year anniversary of being injured in Iraq.
What else do you hope to accomplish by the age of 40?
I have always lived my life to the fullest each and every day. With that being said, I have accomplished everything I set out to do by the age of 40. (Considering I am knocking on 40's door, that is a good thing!)
Education
Bachelor of Science in Business Administration- DeVry University
Master of Business Administration with a concentration in Finance- Keller Graduate School of Management
Residence
Allegan, MI
Where were you born?
Youngstown, OH
What was your first job?
Assistant for my sister's CPA firm, filing and processing tax returns.
Best advice you ever got?
I have been honored to have served with some of the best leaders in the military. My 1st Sergeant while stationed on Active Duty once told me, "Lead from the front, not from the rear." and that has always been my motto no matter what role or position I may have. Always take care of your people, whether it be professionally or personally, and never ask them to do something you wouldn't do yourself.
Who inspires you most?
My husband and daughters.
That one thing about you we'd be most surprised to learn.
I love theatre and acting! Throughout my childhood and into high school, I loved to perform in plays and musicals. I am actually an introvert, but acting helped teach me how to be a better public speaker and to grow my confidence in being more of an extrovert.
What do you love to do in your downtime?
I love to run, read and write. I am currently writing a historic fiction novel based on the war in Iraq.
What book are you reading now?
I am actually reading three right now! For fun, I am reading book 5 of the Game of Thrones series- Dance of Dragons. Professionally, I am reading Developing the Leader Within You by John Maxwell and listening to The Vision Driven Leader by Michael Hyatt.
Volunteer activity you love the most.
I live to serve! I love helping with my 13-year old's middle school and am a volunteer track coach for the distance kids. I love to watch them develop and work hard on the track. I can't wait to get back to it next spring! I also love to serve in my community, whether it be at local events or cleaning up the local cemetery. I also try to do as much as I can with my VFW Post.
What motivates you to give back to your community?
Like I said, I live to serve. I find the most joy in life by giving back to others. I want to see my community grow and the people that live there to be healthy and prosperous.
What Superpower would you most love to have?
I would love to be able to function at full capacity with no sleep! We only get one shot at this life and sleeping gets in my way!
What has been the most eye-opening thing about the coronavirus pandemic for you, personally?
Witnessing the generosity in my community has been humbling. I have seen so many people in our community step up to help those in need, whether through donating masks, to supplies to our front line workers to donating food to food pantries for families in need. I am in awe of how many people have stepped up in such a trying time.
What does the honor of being named to the 40 Under 40 most mean to you?
I am humbled to have been nominated for this award. I simply do what I do to give back and to serve others. It is an honor to be selected for this knowing how many amazing people have been nominated before me.