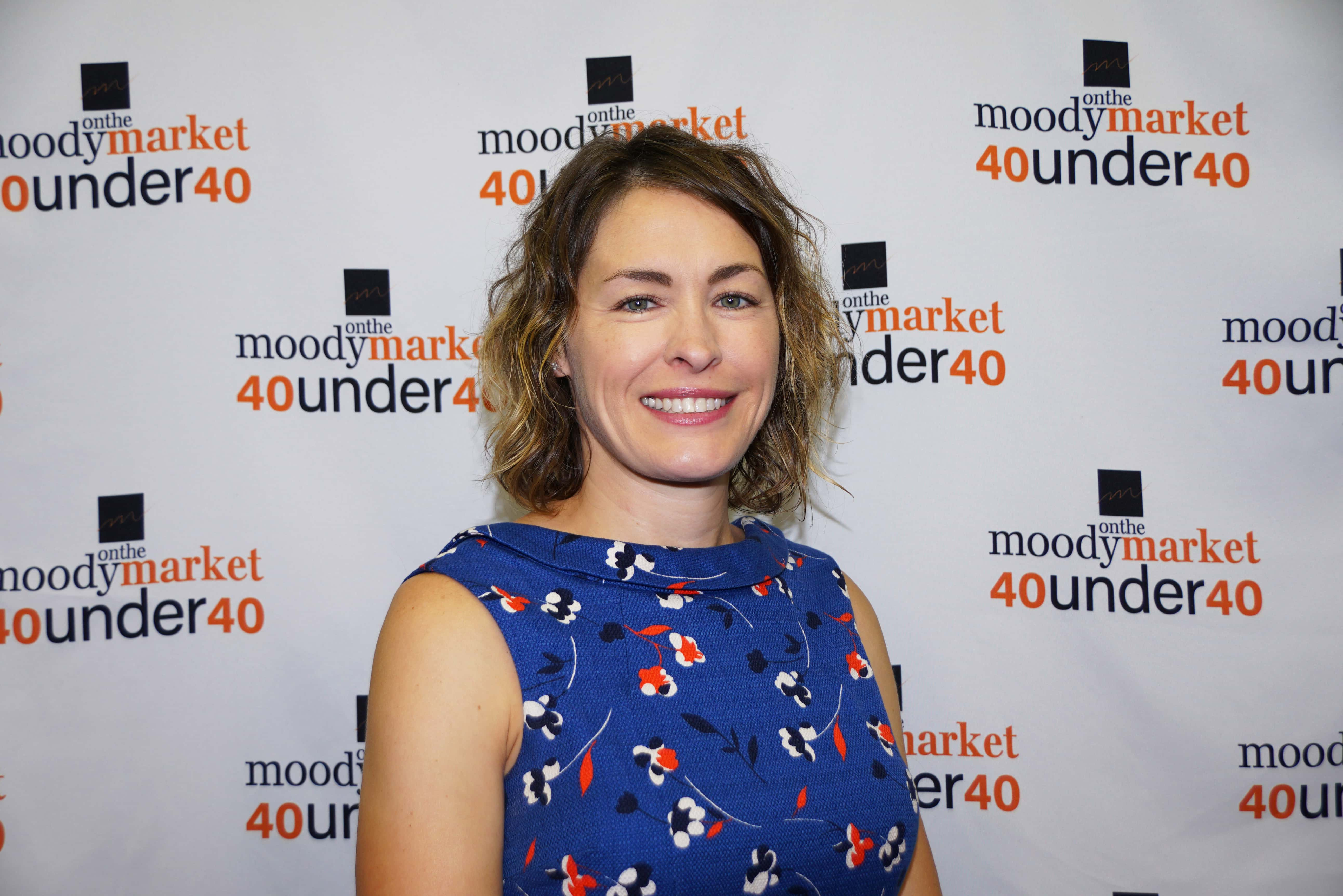 Name
Tamara Paulun
Company/Organization
1st Source Bank – Wealth Advisory Services
What Does Your Company/Organization Do?
1st Source Bank is a full-service community bank located in Southwest Michigan and Northwest Indiana.  Working as a trust officer with the Wealth Advisory Services group, I am able to work with individuals and families to identify and achieve their wealth management goals. I specialize in estate planning, trust administration, and portfolio management.
Age
39
Accomplishments
Mother of two brilliant and beautiful daughters – Hadley, age 7 and Emilia, age 4. Wife, sister, and friend.
Honors graduate of Hillsdale College, earning a B.A. in Economics and History.
Honors graduate of The John Marshall Law School, receiving my Juris Doctorate degree.
What else do you hope to accomplish by the age of 40?
I'd love to go on a date with my husband, John. This past year has been incredibly difficult, but it has shown me how important it is to spend time doing the things that matter most–and spending more time with him is definitely at the top of the list!
Education
Westmont High School
Hillsdale College
The John Marshall Law School
Residence
St. Joseph, MI
Where were you born?
Matteson, Illinois – a suburb of Chicago
What was your first job?
My first job was assembling tax returns for my dad, who had his own CPA firm. The first job where I earned a paycheck was with Dairy Queen. I started about a week after turning 16.
Best advice you ever got?
Let go and let God. I'm a Type A personality and I need the reminder that ultimately we are not in charge and sometimes need to just get out of the way and let Him do His thing.
Who inspires you most?
My younger sister, Taryn. She has been dealt a hand that would have crushed most people. Instead of being defeated, she continues to live her life with the same grace, determination, and optimism that has always defined her. She is a truly beautiful person inside and out and she inspires me to be my best self no matter how hard life gets.
That one thing about you we'd be most surprised to learn.
I spent a year in Germany as an exchange student after graduating high school.
What do you love to do in your downtime?
Be outdoors. We bought a new travel trailer this year before we had any idea that Covid-19 was coming.  We have had so much fun camping and being in nature. It is an amazing break from everything else that is going on.
What book are you reading now?
Motherless Mothers by Hope Edelman- I lost both my parents this year and am trying to learn how to use this experience to become a better mother.
Volunteer activity you love the most.
Helping out at my daughters' school (Christ Lutheran in Stevensville). It's great to be involved and to work to better the place where they spend so much time and are doing so much of their growing and developing.
What motivates you to give back to your community?
My dad always said, "To whom much is given, much is expected." I feel that I have been very blessed in my life and, accordingly, have an obligation to help those who might not have been so fortunate.
What Superpower would you most love to have?
I would love to be able to slow down time. Things seem to move so fast these days that it's sometimes very hard to stop and be in and enjoy the moment.
What has been the most eye-opening thing about the coronavirus pandemic for you, personally?
The deep need that we as humans have to be connected and the ingenuity that has brought about new ways of maintaining those connections despite the challenges presented by Covid-19.
What does the honor of being named to the 40 Under 40 most mean to you?
It means that we have found our home. We relocated to the area less than three years ago and have really enjoyed our time here. This recognition symbolizes to me that we are where we're meant to be.