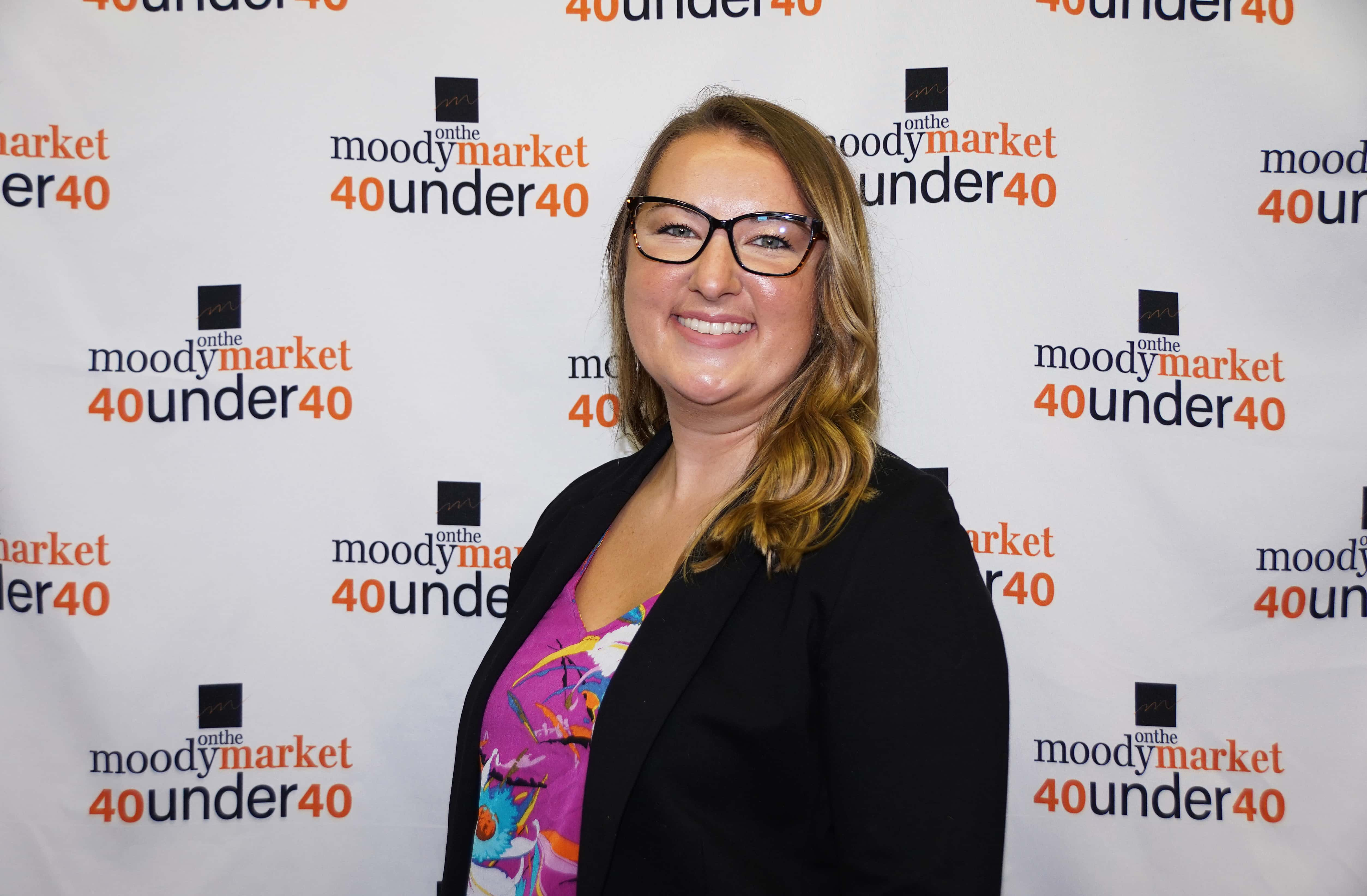 Name
Emily Schrock
Company/Organization
St. Joseph Today
What Does Your Company/Organization Do?
St. Joseph Today is a nonprofit 501(c)3 organization founded in 1980. Our mission is to market our community and to develop and maintain year-round programming that inspires visitors and residents to explore St. Joseph, Michigan and surrounding communities.
Age
24
Accomplishments
In high school, I was a three-sport athlete and valedictorian of my class. I went on to Southwestern Michigan College where I had two jobs while completing my Associates degree. I was awarded Student Worker of the Year in 2015. While completing my Bachelor's degree, I was promoted in my job, twice at Southwestern Michigan College. I was then recruited to work for St. Joseph Today upon graduating. I have been able to be a part of establishing a stronger brand for SJT, creating content/campaigns for our digital marketing efforts and marketing our events and community. I have also had the joy of being the Secretary of the Girls on the Run Southwest Michigan Board.
What else do you hope to accomplish by the age of 40?
As a goal-driven person, I have many aspirations for my life. Professionally, I want to continue marketing for brands that align with my passion and support my community. I hope to become more involved with my volunteer work that uplifts those around me. Sometime in my career, I aspire to work for the Walt Disney Company. Personally, I want to start a family and adopt a dog. I believe we are all life-long learners and I would like to become certified in Graphic Design and possibly look into a Masters program. Lastly and most importantly, I want to achieve happiness in all aspects of my life!
Education
Constantine High School; Class of 2014
Southwestern Michigan College; Associates in Applied Science; Business
Bachelors of Arts; Major in Business, Minor in Digital Marketing
Residence
St. Joseph, MI
Where were you born?
Kalamazoo, MI
What was your first job?
My first job was as a Laboratory Technician at Monsanto. I would run several tests on samples of corn daily.
Best advice you ever got?
The best advice I have ever received was "hang in there kiddo." Seems simple but my father reminds me to "hang in there" in tough times and I find myself coming back to these words often.
Who inspires you most?
My dad, mom and sister all inspire me in their own ways. I have learned a lot from each of them.
That one thing about you we'd be most surprised to learn.
I collect Christmas ornaments! I have several "series" ornaments. I make it a point to get an ornament from any place I travel.
What do you love to do in your downtime?
On my downtime, I love to exercise, spend time with my family, hang out with my pets, and enjoy time on the lake/watersports!
What book are you reading now?
Currently, I am reading "Where the Crawdads Sing"
Volunteer activity you love the most.
My favorite volunteer activity is our BBQ, Blues & Bluegrass event! I am now lucky enough to work at the event! It is such a beautiful setting, wonderful food and even better music!
What motivates you to give back to your community?
What motivates me most about giving back to my community is the individuals. Being able to help and uplift community members is truly the driving force behind why I give back.
What Superpower would you most love to have?
I would most like to have the ability to teleport! I would love to be able to spend more time with family or be at multiple events in one day instead of using that time to travel!
What has been the most eye-opening thing about the coronavirus pandemic for you, personally?
The most eye-opening thing about the coronavirus pandemic for me personally is the power in slowing down. In a fast paced world, with many goals on top of mind, you can easily find yourself always looking for the "next thing," the next day, the next event, the next restaurant to try but during the pandemic many of us were forced to slow down. I found this time so powerful and it brought me closer to what is truly important in life.
What does the honor of being named to the 40 Under 40 most mean to you?
Being named to the 40 Under 40 is truly an honor! I am humbled to be recognized as one of the many successful young professionals in our area! This award continues to motivate me to show up for my community and reach my goals!