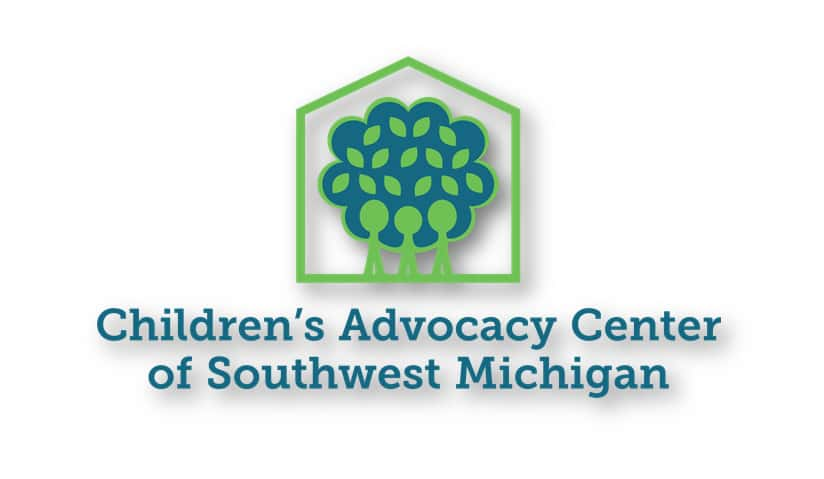 Established in 1976, the Berrien County Council for Children (BCCC) was formed by individuals concerned with child welfare in Berrien County. Today, they are known as the Children's Advocacy Center of Southwest Michigan and the incredible work they are doing in the community is expanding exponentially, and being rewarded as one of the inaugural Fifteen Under 15 from Moody on the Market.
In 1999, board members identified a community need to reduce the trauma of investigations of child sexual abuse by mandating a coordinated response to such allegations, and three years later, in February of 2002, a full-time Children's Assessment Center (CAC) Director was hired and the program began offering forensic interview services, case tracking, case coordination, and referrals for counseling.
In October of that year (2002), the Council received two grants enabling them to purchase a facility to house the Children's Assessment Center and offer on-site forensic interviews and therapy. In 2003, they received grants to allow the hiring of a part-time therapist and a part-time case coordinator. At that time, Berrien County's Child Abuse Investigation Protocol for law enforcement agencies was revised to mandate coordination of services through the CAC.
The team was accredited by the National Children's Alliance in 2006. In 2015 they took up a Capital Campaign that raised $800,000 plus another $200,000 in in-kind services for a major expansion and renovation of the facility, leading to this year's ability to secure funding to hire a full-time Child Abuse Prevention and Outreach Specialist to expand prevention services into the local schools. Prior to now, prevention education was only provided to adults working in child-serving settings.
The Children's Advocacy Center program serves children from Berrien, Cass and Van Buren counties from the current work site in St. Joseph, governed by a 13-member board which includes representatives from local non-profit agencies serving abused children, local school districts, consumers of abuse prevention services, community services organizations and state programs dealing with child abuse.
The Children's Advocacy Center provides four main services:
Legally-sound forensic interviews in a child-friendly environment with highly trained staff.
Free therapeutic services for all child victims and their non-offending family members, and adults struggling with a past history of child sexual abuse; this could also include preparing a child for court using our mock-court room, should the child need to testify.
Free Sexual Assault Nurse Exams (SANE) in an on-site medical facility, through a collaboration with the Lakeland SANE Nurse Program.
Child abuse prevention education for children and adults, as well as involvement in community outreach. All services are provided at no cost to the victims, their families, or the organization engaged in the prevention education.
The Children's Advocacy Center has gone from 67 children services in 2002 to over 500 annually today. In fact, since opening the doors they have provided services to more than 4,000 children. To better serve the children being seen, they have developed a collaborative approach with all agencies involved in the investigation and prosecution of child abuse, having worked hard to develop successful working relationships with Law Enforcement, Child Protective Services, the Berrien County Prosecutor's Office and Lakeland Health Care.
Most recently, the team has greatly expanded their Prevention Program. With this fall being a "pilot" year for prevention education for children, plans are to implement lessons in 5-to-6 school districts. The eventual goal is to be providing lessons in all public schools in the next 3-to-5 years.
Under the guidance of Executive Director Jamie Rossow, a robust team of 11 full and part time professionals, employees and interns the organization is managed and run by a strong group of dedicated women who do incredible work to protect, serve, and advocate for children who have been through severe trauma.
The nominator who submitted the Children's Advocacy Center of SW Michigan for the Fifteen Under 15 recognition says, "This organization is a hidden gem in our community and the people who work there are nothing short of heroes." She adds, "I hope that through this nomination, we can raise awareness about the prevalence and impact of child sexual abuse in our community, because the best way to prevent child abuse is through wide-spread community awareness. Concurrently, I would like to see this organization, and the employees, receive a bit of recognition for the behind the scenes, lifesaving work they do."
When perusing the culture of the organization, the nominator says, "Considering the issues and topics they address, the employees are a tight-knit, cohesive group, making it a fun place to work." Additionally, staff members socialize outside of work and support one another professionally and personally.
Because of the nature of the stories they hear from children who have been victims of sexual abuse, and the psychological stress that can impart on the employees, the organization takes time to realize the importance of self-care and making sure the day-to-day work does not negatively impact staff members' personal lives. As a result, the work environment and scheduling are very flexible and open. They also value the importance of family and it is understood that the needs of staff member families come first.
In addition to a generous amount of time off, management also encourages and facilitates team building activities to strengthen the bond, both inside and outside of the work environment.
Staff members report that everyone who works at the Children's Advocacy Center has an immense amount of compassion and empathy, saying, "Therefore, staff work well together and because of our small staff, everyone is always willing to step-up and help out whenever or wherever needed. Everyone respects and values one another and we all realize that we work better as a team than as individuals. This culture of cohesiveness is also encouraged in our collaborative work-space design, where almost all employees' desks are in one large, open room. It makes sharing information, easy and transparent. Concurrently, it also facilitates some good group conversations."
The core values of the Children's Advocacy Center are well-defined:
Passion: Everyone who works at the CAC is passionate about their job and sincerely cares about what they do. Dealing with the topic of child sexual abuse is not easy for anyone. All of the employees here choose to be here and work with this particular population.
Professionalism: We have highly-trained staff who work with both families and other team members in an ethically-sound, courteous and professional manner. When tough decisions need to be made, we make sure that we take into consideration the needs of all parties involved.
Empathy: All staff at the CAC understand the emotional strain sexual abuse puts on children and their families. We try to mitigate this strain by showing empathy towards each person who comes through our agency, and providing them with resources they need to make this process less difficult to endure.
Prevention: We believe that we have the capacity to prevent child sexual abuse in our community. However, that is only possible through education and awareness. To do that we seek to provide child sexual abuse education to any adult who works with children in any capacity, and also provide age-appropriate prevention education to children to decrease their probability of falling victim to abuse.
While the Children's Advocacy Center has been forced to deal with limited space, workforce talent, renovations, funding issues and more, the prevailing, ongoing challenge is a lack of awareness in the community of the prevalence of Child Sexual Abuse, as well as the importance of reporting suspicions or disclosures to the proper authorities. Every staff member will be the first to tell you, "We believe that the only way to end child abuse in our community is to provide as much education as possible and promote awareness, which is our mission through our expanded prevention program."
The organization reports that it is estimated that 1 in 10 children will be a victim of sexual abuse by the age of 18. There are approximately 35,000 children in Berrien County. Therefore, at any given time, there are about 3,500 children in need of the services of the Children's Advocacy Center, which now sees an average of 500 children annually.
The costs of child abuse are difficult to calculate. Some are straightforward, such as hospital costs for medical treatment of injuries, and foster care costs resulting from the removal of children when they cannot remain safely with their families. Indirect costs, include lower academic achievement, adult criminality, and lifelong mental health problems. All of these costs impact the community at large, and they can be mitigated by reducing the incidence of child abuse in Berrien County.
By bringing together all parties involved in an investigation through collaborative efforts of a Multidisciplinary Team – child protective services, law enforcement, the Prosecutor's office, medical providers, and mental health services – the child tells their story one time, in one child-friendly facility.  Highly-trained staff conduct developmentally appropriate, legally-sound forensic interviews of child victims, and therapists provide crisis counseling and on-going therapy to child victims and their non-offending family members. With this approach, the agency reduces the trauma of child abuse investigations and compassionately meets the needs of child victims.
The Children's Advocacy Center team is a well-oiled machine. They typically have 100-percent of staff support for their United Way campaig, and as an organization, also take part in various community activities such as hosting a bike station at the Steelhead triathlon, food drives, attendance at fundraisers for local Law Enforcement, United Way's "Make a Difference Day," DHHS Foster Care adopt-a-family and Holiday party. They also host "Open Houses" and "Lunch and Learns" for the community. The organization also takes part in various community outreach and resource fairs at local events.
Individual employees are also encouraged, and given time, to share their talents and to be involved in other various organizations including: United Way Investment Team, Human Services Coordinating Council, Board Member of the State Chapter for Children's Advocacy Centers, Berrien County Great Start Collaborative – Local Leadership Group, The OutCenter, Human Trafficking Task Force, Therapeutic Equestrian Center, and on-call Volunteer SANE Victim Advocates.
Looking to the future, one staff member summed things up nicely telling us, "Our organization is one that we all wish didn't have to exist, but since Child Sexual Abuse does exist, we feel it is our mission to serve all those affected in our community to our best capacity. We are constantly trying to think of ways to better ourselves and our organization. We anticipate that through the expansion of our prevention program, the numbers of those who need our services will increase as more people become aware and begin to report abuse. We hope to continue to grow our staff and facility as the need in the community also grows."
You can find the Children's Advocacy Center at 4938 Niles Road in St. Joseph, or by phone at 269-556-9640. The organization's website can be reached by clicking this link: http://www.berrienchild.org