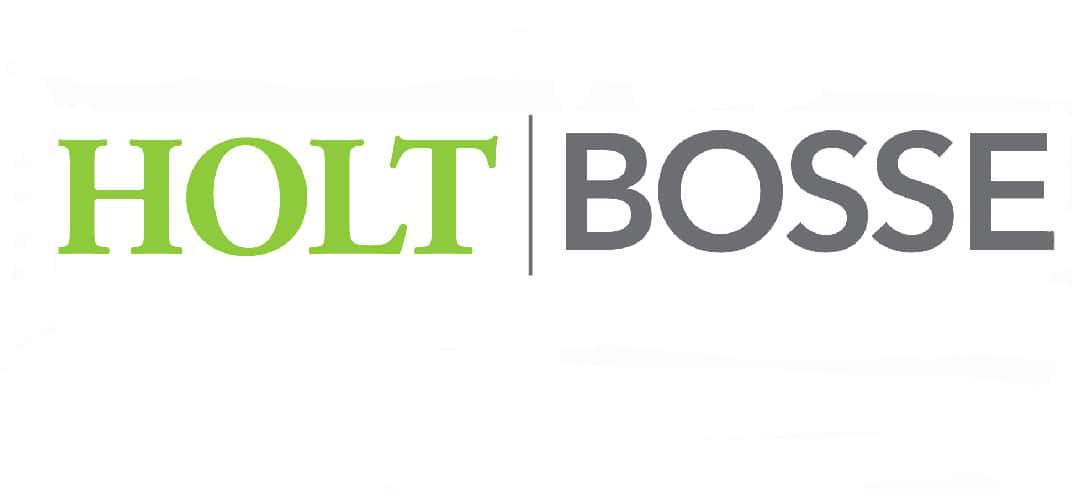 Visitors to New York City likely have no clue who David Holt or Patrick Bosse are, but as another dynamic young team selected for inclusion in the ranks of the Top Fifteen Under 15 businesses in Michigan's Great Southwest the team at Holt Bosse of St. Joseph has had its handiwork brilliantly displayed in Times Square. With the overwhelming desire to achieve the best, a Times Square appearance will likely become a routine impression going foward.
When Mr. Holt and Mr. Bosse merged names and proudly placed them on the mast head of their corporate letterhead, they were keenly in tune with one another and their baker's dozen co-workers who craft brands and generate ideas for clients around the clock from their eclectic headquarters in the central business district of downtown St. Joseph.
Anchored at 116 State Street, a stone's throw from either Lake Bluff Park or the Margaret Upton Arboretum, the team at Holt Bosse wears their very young age exceptionally well, performing at a level not yet achieved by companies ten times their size and with decades of experience.
Holt Bosse may have launched on April 1, 2014, but it was anything but an April Fool's Day joke. As former employees of Perry Ballard Incorporated, David Holt and Patrick Bosse were on a mission and amazingly, one year later — and again on April Fool's Day of 2015 — Misters Holt & Bosse bought out their former employer, and began a joint venture between Holt Bosse and Perry Ballard Incorporated.
In just a few short years, the company has grown from 2 employees to what it is today, Holt, Bosse and 13 colleagues. Cheating on the April Fool's theme, it was February of 2017 that Holt Bosse purchased the former Smith-Dahmer building in downtown St. Joseph and began making it their long-term home. Many employees have been a part of the organization since the Perry Ballard days and before,as they work on behalf of clients like the well-oiled machine they have become.
Holt Bosse may be a young company with a very small, dedicated staff, but they continue to churn out world-class marketing work for clients nationwide including the international client whose work was on display in Times Square, New York.
The businessman who nominated the team at Holt Bosse says, "Holt Bosse has some of the most brilliant marketing minds in the business and they continue to create great work that works. With a positive work environment, there is very little turnover, which is incredibly unusual in that industry."
Holt Bosse's culture is all about family. From supporting employees spending time with their families to making the employees feel like family themselves, that is ultimately what it's all about for the marketing geniuses whether at work or play.
These are the core values at Holt Bosse:
Family first.
Always come prepared.
Defensiveness inhibits creativity.
Our best new business is taking care of our current clients.
Keeping employees happy is key to doing great work and keeping our clients happy.
Holt Bosse's legendary and long-standing relationship with the Southwestern Michigan Tourist Council has yielded extraordinary growth over the years, allowing the team to share some outstanding success stories.
The work of Holt Bosse has long allowed employees company time to help local nonprofits, but this past year, they instituted the "Make a Mark" program, which selected one local nonprofit to provide up to $50,000 in marketing services to help move their program forward. In the inaugural year, they selected Mosaic CCDA as its partner.
Additionally, all employees are encouraged to do projects that they're passionate about. By way of example, one employee actively serves in Rotary, formerly as the organization's President and is currently the Rotary PR chair. The Alex Mandarino Foundation is another company passion project that came from an employee having a true passion.
You can learn more about the dynamic marketing team at Holt Bosse by clicking the link below or by picking up the phone and calling 269-932-3623.  Here's the link: http://www.holtbosse.com