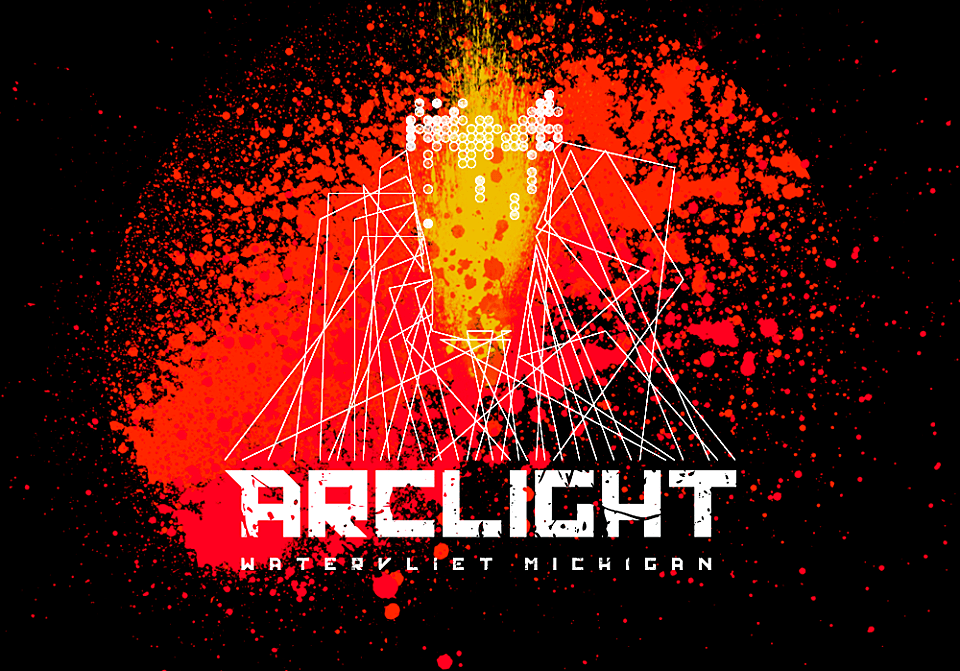 It's not at all uncommon to see a craft brewery bearing a BYOF sign. However, when you do, you might want to tip your hat to Dave Coyle and Ed Nash. Those are the guys who largely introduced the concept of Bring Your Own Food to Michigan's Great Southwest when they introduced the world to their new Arclight Brewery in downtown Watervliet, bringing a mini-renaissance to the community in their wake.
As creators of Arclight, Coyle and Nash wanted to focus on one thing — quality craft beer. They figured if they left the foodie part of the equation up to you and I, we might decide that was a cool way to go, and as the community became engaged the renaissance grew, paving the way for their inclusion into the inaugural Moody on the Market Fifteen Under 15 Best Businesses in the region.
The Arclight brewery and tasting room, with spacious accommodations for meetings, parties, receptions and trade shows, was a challenge from the get go. Four years ago attorney & entrepreneur Dave Coyle and Master Brewer Ed Nash approached the City of Watervliet  and its Downtown Development Authority regarding the purchase of the former Brookfield Chrysler-Dodge-Jeep automobile dealership which was vacant at that time, following Brookfield's relocation to Benton Harbor.
Intent on developing a brewery on that site at 544 N. Main Street in Watervliet's central business district, Coyle and Nash wanted Arclight to be the first such enterprise in the community on multiple fronts.  After obtaining the blessings of and a business loan through the DDA Arclight was off and running and has grown exponentially ever since it's conception in 2014.
Even more rewarding for the community of Watervliet, the Arclight project became a catalyst that literally kick-started interest in the town and the resulting building boom which has seen progress in recent years, putting Watervliet back on the map as a destination attraction.
The biggest obstacle for Arclight came at the very beginning — the repair and complete reconfiguration of and automobile dealership into an open format tasting area with glassed in walls to allow viewing of the brewing process. Even more challenging was that a large majority of the start-up labor was performed by the owners themselves with the usual starts and stops as well as collateral changes which occurred along the way.
The community has fully embraced the Arclight team and locals can often be heard referring to the enterprise as "Our Brewery. " Thus, a vacant building in the heart of downtown Watervliet, across the old Watervliet Paper Mill site that many felt was destined to be just another eyesore in a stagnant growth city proved to be no longer the case, becoming an active catalyst for change instead.
The Bring Your Own Food concept has proven to be a big hit, too for patrons of the brewery. While the brewery does serve a few light snacks, and occasionally hosts visiting food trucks, visitors are welcome to bring in their own food or order for on-site delivery. They even maintain copies of menus available from local restaurants, to make the job even easier so you can stay and enjoy your beer. If you have questions, you can always reach them during business hours at 269-425-6378.
The Arclight does not have TVs because, as they tell it, "We believe in being social." They add, "A brewery is a great place to come with friends and family and enjoy each other's company over a pint of delicious locally crafted beer. It is also a great place to make new friends as well. That's hard to do when everyone is staring at a TV. Besides…when is the last time you've seen a TV in a winery?" They also contend that if you find yourself alone at the brewery, that's not even remotely a problem, reminding everyone, "Our bartenders were specially bred to be chatty and interesting. Hit them up with a conversation."
Thirteen friendly, knowledgeable crew members provide efficient service from a wide variety of Pilsners, Ales, Lagers, and Sours. Explanations of each brew in the line-up can be obtained from each bartenders along with taste offerings of each. The culture at Arclight is such that all employees are treated like family and, in turn, show the same respect and courtesy to their customers.
Arclight has received numerous awards and commendations locally and far beyond hometown boundaries for their product. The City of Watervliet has recognized their family friendly and pet-friendly operation and designated the Arclight for the annual City Christmas Party, with a decidedly children's theme. The brewery has become a focal point of Watervliet's social activities for business and pleasure.
Somebody once said "you can have a successful,  cooperative business until you hire your first employee."  Arclight has decidedly shot down that adage, regardless of where it came from. In fact, the first employees to come on board, the core as it were, are still there and they all live within three blocks of the Brewery! Additionally, they own their homes, shop locally, and attend their churches in the community.
Furthermore, when the city requires a special place for their functions, the Arclight staff pitches in to decorate and promote whatever cause is being held there.
The Arclight Brewery may be a relative newcomer to the scene, but they've earned a cherished place in the heart of the community by establishing value since day one…and that makes them a winner not only there, but here on Moody on the Market as well.