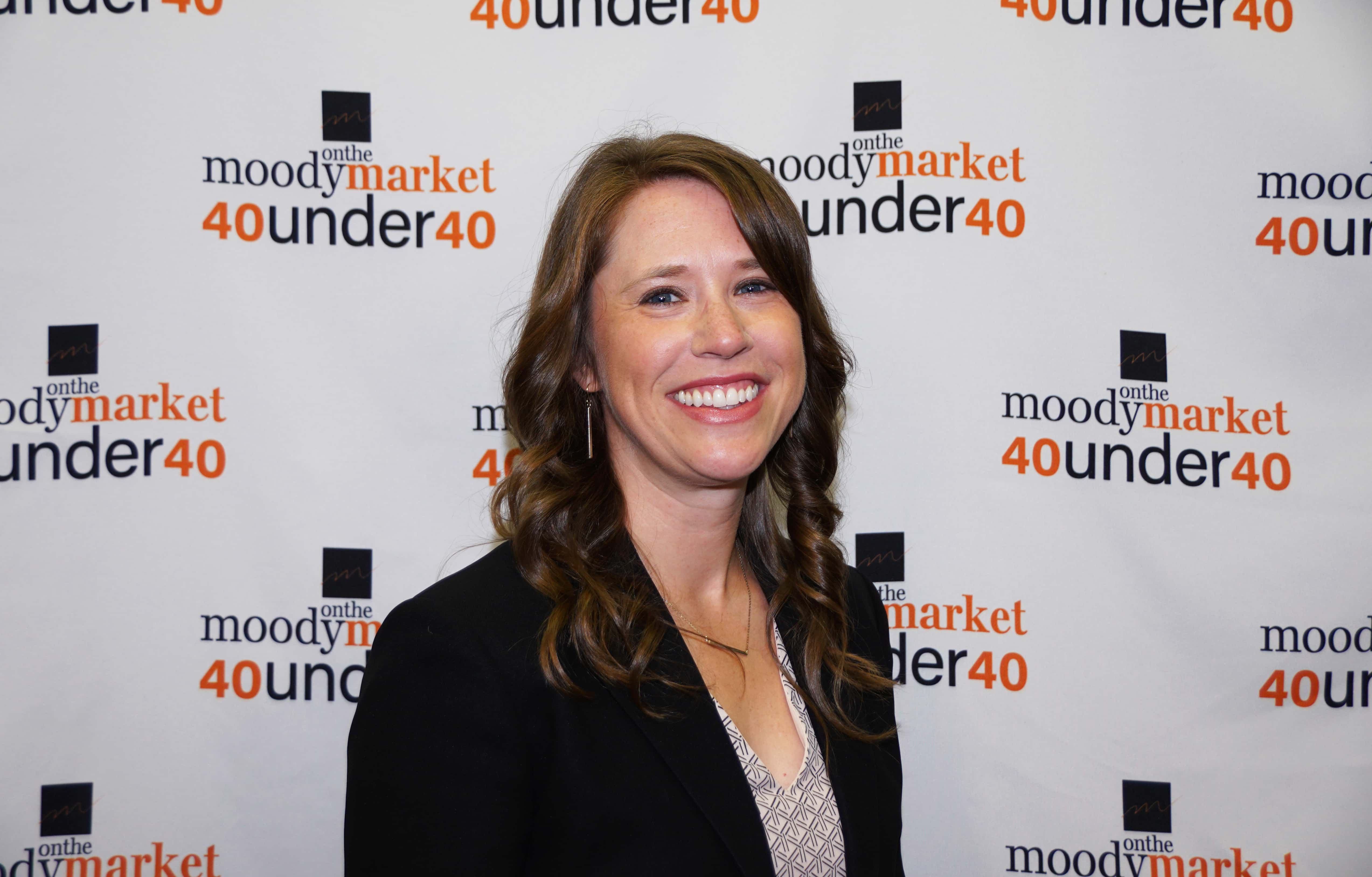 Name
Amanda Rowland
Company/Organization
Whirlpool Corporation
What Does Your Company/Organization Do?
Whirlpool Corporation is the world's leading kitchen and laundry appliance company, with approximately $20 billion in annual sales, 77,000 employees and 59 manufacturing and technology research centers in 2019. The company markets Whirlpool, KitchenAid, Maytag, Consul, Brastemp, Amana, Bauknecht, JennAir, Indesit and other major brand names in nearly every country throughout the world.
Age
33
Accomplishments
I have worked at Whirlpool Corporation and lived in the St Joseph area for 11 years. During this time, I have held roles in engineering across our Kitchen categories, led global quality initiatives, developed and launched products in our Ohio, Oklahoma, and Tennessee plants, as well as held roles in our product marketing organization and now on our merchandising team. Whirlpool has enabled me to progress in my career and their promotion of continued education has allowed me the opportunity to complete a Master's degree in Engineering (Purdue University) and an MBA (University of Michigan) while with the company.
In addition to being able to progress toward my career aspirations, I have been able to support my passion for creating more awareness for inclusion through the efforts of Whirlpool's Women's Network.  For the last 4 years, I have been a co-pillar lead supporting our development and promotion strategies for employee improvement. Providing meaningful professional development, discussions and experiences that enable career progression for the women at Whirlpool is a passion of mine. Most recently, I supported the creation and launch of our "Speak Up for Diversity" training for leaders and allies, focusing on how to identify biases and to empower employees to improve inclusion through a "Speak Up Culture."
What else do you hope to accomplish by the age of 40?
It is my goal to lead a diverse business organization by the time I am 40 years old. I am so proud of Whirlpool's commitment to making this a reality and passionate that we all must be part of the solution.  I look forward to my future roles in the company that will continue to broaden my skill set and enable me to be a strong people leader not only focused on results but the growth of their people.
Education
University of Michigan, Stephen M. Ross School of Business, Ann Arbor, MI

Major: Master of Business Administration, Graduation: April 2017

Purdue University, West Lafayette, IN

Major: Master of Science in Mechanical Engineering, Graduation: May 2013

Michigan State University, East Lansing, MI

Major: Bachelors of Science in Mechanical Engineering, Graduation: May 2009, Honors College
Residence
St. Joseph, MI
Where were you born?
Lansing, MI
What was your first job?
After my freshman year in college, I started interning with General Motors where I had roles at their New Lansing Delta Township Plant, Milford Proving Grounds, and Warren Technology Center. Certainly my favorite early experience was at the Milford Proving Grounds conducting zero to 60mph testing on their test track evaluating new GM and competitor vehicles.
Best advice you ever got?
I think the best advice I received is "what got you here won't get you there" or rather what has made you successful up to this point won't be enough to help you reach the next level. You need to learn, to stretch yourself and grow. To continue to progress you need to become comfortable with meeting new challenges and finding solutions in new ways.
Who inspires you most?
My mom and my grandma inspire me. Both grew up in farming and came from very little. They both are amazing examples of strong women and what can be accomplished with drive, perseverance, and a strong faith.
That one thing about you we'd be most surprised to learn.
In college I was on the Michigan State University Women's Rowing Team and we won two Big Ten Titles!   For those familiar with rowing, I'm definitely not the 6′ stature of a typical rower. I'm much shorter, so I was the coxswain on the team, which is basically the coach in the boat. You help the team deliver their goals and in training you find out what motivates them. Your whole purpose is focused on making sure everyone is on the same page and the boat knows where they are versus the competition.
What do you love to do in your downtime?
I enjoy visiting and spending time with my family.  When at home, I enjoy working out (running, biking, yoga), cooking, and relaxing with friends & family on our porch.
What book are you reading now?
I am re-reading "Dare to Lead" by Brene Brown.  She does a great job with highlighting the barriers many of us face and how we can elevate ourselves as leaders and our team through extending empathy and choosing courage over comfort. I am also reading a fun book series by Albert G. Riddle, I love a good sci-fi series!
Volunteer activity you love the most.
I really have a passion for supporting students and enabling them to meet their goals. Having a background in engineering, supporting STEM programs is particularly important to me. In the past I have supported the Boys & Girls Club Science Days and the Benton Harbor SMART Tutor program. Last year I partnered with our Whirlpool Corporate Social Responsibility Group to host a "Back to School Youth Fair" focused on sharing volunteer opportunities with those at Whirlpool for 10 of our local youth focused organizations. Currently I am a leader for our Stevensville area Young Life Group, a Christian organization focused on supporting High School Students. As I was growing up, those teachers, coaches, and mentors that supported me had such an impact on my life, I want to be able to do the same for someone else.
What motivates you to give back to your community?
My faith and my passion for helping others reach their goals has been a motivating force in my involvement in the community. I strongly believe our purpose is to help others as people have helped us in our journey and to do it in a way that exemplifies what it means to be a servant leader.
What Superpower would you most love to have?
I would love to have teleportation powers, to be able to go from one place to another in the blink of an eye! I would never have to wait to see the people I love and could take a trip anywhere in the world on a whim!
What has been the most eye-opening thing about the coronavirus pandemic for you, personally?
I have so appreciated the empathy co-workers are showing others during this time of working from home. Even more, I have appreciated the transparency leaders have shown and their willingness to share their own struggles. It takes courage for leaders to allow themselves to be seen juggling children, making lunches, and helping with homework while on work calls but I think this has humanized our leaders and allowed teams to see that we don't have to have it all figured out. We need to have empathy for each other during this time and be flexible enough to establish a new working method to balance our lives at home and at work.
What does the honor of being named to the 40 Under 40 most mean to you?
It has been an honor to be nominated, let alone chosen for the 40 Under 40. I work with so many amazing people at Whirlpool, in our employee resource groups like the Women's Network, and in our community; and many of them could easily be featured for their efforts. I am thankful for the opportunities I have been given to grow in my career and the ability to help others along the way. It is my hope that I can continue to grow in my leadership abilities and can effectively support a strong, engaged, and inclusive organization as I progress in the future.