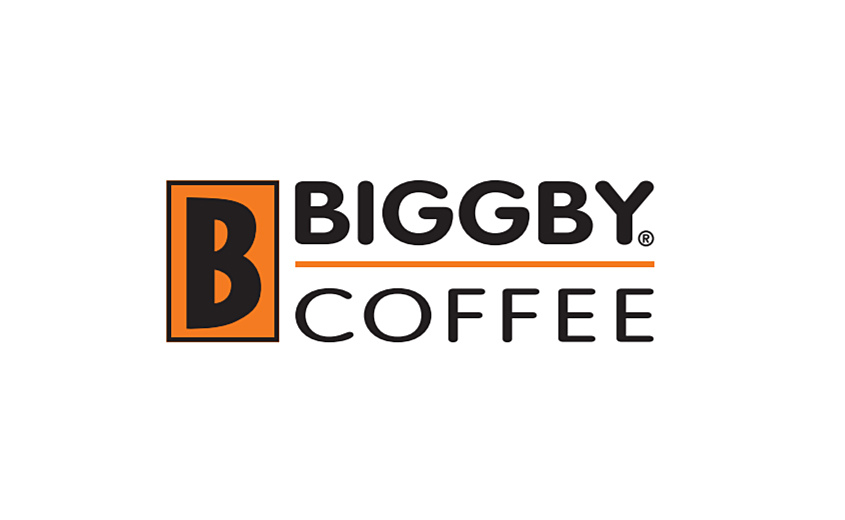 There's an old adage that says, "You'll do well, by doing good." That concept has certainly paid dividends for Jim and Julie Thomsen at their Biggby Coffee shop in the Courthouse Square where they also own and operate Zoup!
The person who nominated the Thomsens for the Moody on the Market Fifteen Under 15 this year summed things up in her opening statement, telling us, "The Thomsens run an amazing business, take wonderful care of their employees, and have top-notch customer service all the time." Oh, and they follow the parent company's mantra faithfully, "We exist to love people!"
The love is readily apparent on virtually every level from the well-trained team to the seemingly endless ways in which Biggby has given back to the community in good times and bad.
The entire Biggby chain is doing well by doing good, with the most recent comparable store sales results showing an 18-percent increase across the board in the third quarter while competitors like Starbucks and Tim Horton's saw U.S. sales fall by 9 and 12-percent respectively. An East Lansing-based regional operation competing at the highest level with best-in-class publicly traded companies.
Keep in mind that those gains were achieved under the significant "stress test" of a global pandemic of considerable magnitude. The 18-percent figure is an average across the chain, and some units will have performed better, some not as well, but it's a notable achievement.
The St. Joe Biggby team comes in right at the threshold of 15 employees, so if their growth continues on a local scale, they achieved their win just under the wire, and would no longer be eligible to earn the recognition in this category.
The atmosphere and culture crafted by the Thomsen family inside Biggby has been characterized as exactly like a loving, supportive and fun family wherein each employee and customer alike are made to feel special.
Systemwide, the Biggby team faced a tremendous amount of toil, angst, sacrifice, and courage throughout the toughest days of the coronavirus pandemic, but thanks to the generosity of many individuals, families, businesses and organizations, they were called upon repeatedly to deliver coffee and other treats to a wide range of frontline heroes including teams at the St. Joseph Post Office, the St. Joseph Police, the Niles Hospital Lab and the St. Joseph Lab workers. They partnered with the Women's Service League to provide for a those and a number of other community members. They frequently offered essential workers in need of coffee either free or discounted offers as a thanks for their tireless work.
Biggby has stepped up many times to recognize groups with free products including Veterans on Veterans Day, Law Enforcement Officers on National Law Enforcement Appreciation Day, Teachers at the beginning of a new school year, Breast Cancer Survivors during Breast Cancer Awareness month, and many others.
Team Biggby has been an active supporter of many community events from sponsoring a visiting artist for Chalk the Block to hosting fundraisers for the Special Olympics which raised more than $20,000 for the cause, and a Stomp Out Bullying campaign that raised nearly $500 at the St. Joe store alone. They support St. Joseph Rocket Football
The St. Joseph Biggby was founded in 1995 and is anchored in the Courthouse Square at 111 Main Street in the city, across from the Berrien County Courthouse, and was the winner of the 2019 Readers Choice for Best Coffee through the Herald-Palladium.
In a uniquely Biggby-style campaign, the team offered fans some hope during the darkest days of the pandemic with a Facebook post asking, "What would you say if we told you that you have the power to make someone's day right now? It's true! Although we now have to navigate through life differently to keep everyone safe we all still have the power to spread love and positivity. We want to challenge you to #BTheGood by sharing the good things you see with us and your friends on social media and use the hashtag #BTheGood. Share the things that make you smile and the things you love and then challenge your friends and family to do the same. We all have the power to make someone smile, give someone hope and inspire someone to #BTheGood"
The Thomsens have been supremely focused on keeping everyone safe during the pandemic, and Julie, who operates the Zoup! location just yards away from the family's Biggby shop related a story one day that she had to "kindly ask a customer to please put on a mask, and we will be able to serve you," after which the woman responded by hurling an obscenity and physically gesturing in an obscene manner and declaring support for a certain political candidate. Julie responded by saying, "Frankly, I don't care who you vote for…my only concern is keeping our employees and customers safe." She asked people to, "Please be respectful of our staff and our small businesses. Thank you to those that are! We are just trying our best to serve the public and to keep everyone healthy."
Biggby has utilized an extremely safe set of systems, processes and protocols in order to continue to safely serve coffee and other treats to faithful customers, while reminding the consuming public that the staff of baristas are not the ones making decisions about mask laws and other measures, they are simply doing everything possible to keep everyone safe, including themselves, so that they can continue their business uninterrupted.