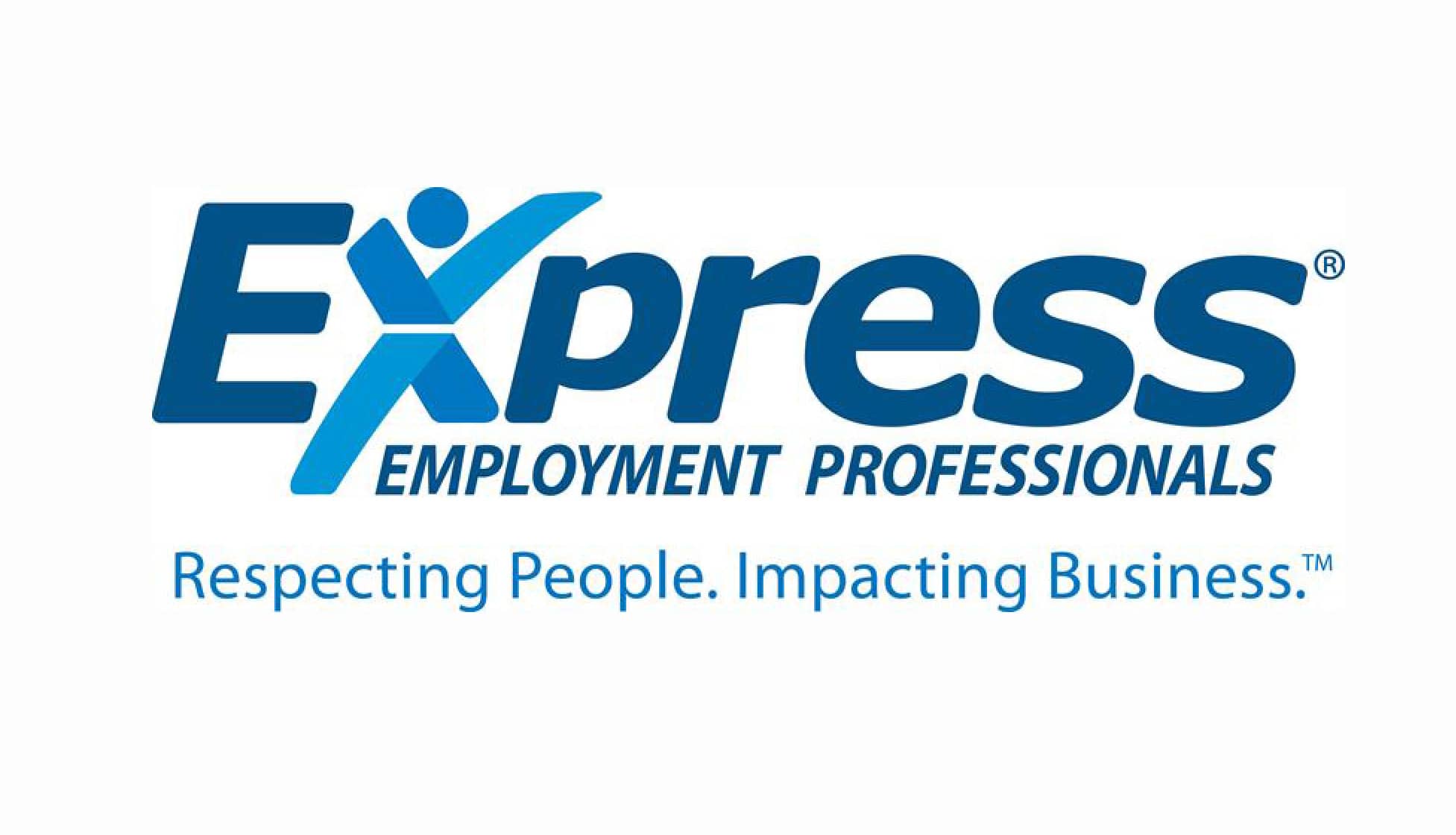 The ultimate testimony of dedication to your place of business is when you so deeply admire the company that you buy it for yourself and take over the reins. Such is the case of Fifteen Under 15 award winner Express Employment Professionals owners Ryan Smith and Afiya Latham.
Another strong measure of the value that has accrued to their enterprise is their selection to the Moody on the Market 20 Best Places to Work earlier this year.
Ryan and Afiya are clearly imbuing their team with that enthusiasm too, inasmuch as their nominator is a staff member herself, Casey, who writes, "Everyone that works at Express is extremely passionate about helping others. It says it all in our slogan: 'Respecting People. Impacting Businesses.' It is our mission to find the best talent available for our customers." She adds, "The owners are just as passionate as the staff, and both of them worked in the office for several years before purchasing the firm about a year ago. It's an absolute blessing to be a part of such an amazing company that wants to make a difference in people's lives."
That culture of being passionate about helping others, carries over in the company's commitment to bettering the community by filling jobs with great talent.
The talent recruitment team of eleven co-workers are headquartered at 4070 Red Arrow Highway in St. Joseph, just off of the intersection of Red Arrow and Glenlord Road.
The original Express Employment Professionals enterprise was founded in 1983 by Robert A. Funk, William H. Stoller and James Gray, who created the company after the dissolution of Acme Personnel, a Washington state-based company with which all three were associated.
The company struggled during a time in which the national economy had taken a devastating downturn. That first year, Express Employment Professionals, with international headquarters in Oklahoma City, was able to generate gross revenues of $2 million in spite of the depressed economy. In March of 1983, the partners began arrangements to franchise Express and began franchising in 1985.
In 1986, the partners acquired the franchise rights to 30 Acme offices stretching across the United States. From the outset, the company has experienced phenomenal growth. Within five years, Express was ranked among the top staffing firms in the United States and was recognized by Staffing Industry Analysts as one of the fastest growing privately held companies in the country. By 1990, Funk and Stoller purchased Gray's shares of the company.
In 1999, the company topped $1 billion in sales and by 2005 had a franchise network of 500 Express locations, including the office in St. Joseph. Today, Express has more than 770 franchise locations in the U.S., Canada, and South Africa.
The essence of Express Employment Professionals is the company puts people to work. It generated $3.05 billion in sales and employed a record 510,000 people in 2016, with a long-term goal to put a million people to work annually.
Ryan and Afiya purchased the local franchise operation from their boss in 2018, and continue to maintain the very culture that is spelled out in their values, including: Teamwork, Respect, Character, Healthy Communication, Professionalism, & Attitude.
Back on the national scale, CEO and Chairman of the Board Bob Funk says, "For many people who have lost their jobs, often through no fault of their own, we provide great hope," and adds, "Our vision is to help as many people as possible find jobs by helping as many clients as possible find good people."
Casey describes Express Pros core values, saying, "Who you are when no one is looking, treating people as you would like to be treated, maintaining a positive environment, healthy communication, excellence through continuous improvement, and a graceful "can do" attitude."
In addition to their selection to the 2020 Moody on the Market 20 Best Places To Work, the team is an International Franchise Associate Hall Of Fame Inductee, on the Entrepreneur Franchise 500 as the #1 Staffing Franchise, ISO 9001:2015 Certified, among the Best of Staffing Talent 2020, Best of Staffing Client 2020, Forbes America's Best Professional Recruiting Firms 2020, Forbes America's Best Temp Staffing Firms 2020, and among the Franchise Direct Top 100 Global Franchises, 4 Star Franchise from Franchise Business Review 2020.
The coronavirus has impacted Express Employment Professionals, ranging from companies laying people off and not hiring, to people preferring to sit on the sidelines taking unemployment rather than working. Nevertheless, Express donated food to essential workers during the height of the pandemic. In October, they sponsored a local mother currently fighting Stage IV breast cancer. Everyone in the office contributed to give that deserving mom a Spa Day at Harbor Shores.
Showcasing their best practices, the team at Express Pros conducts daily meetings to discuss their plan of action for the day along with weekly all-staff meetings to discuss their impact in the community and how to improve going forward.
Nominator Casey concluded her entry by asking herself, "Why do I like working at Express? I love to be a part of such a great company that is making such an impact on the community that I love. It's refreshing helping businesses find employees and helping people find jobs. It's a blessing to be a part of the process."
To learn more about this dynamic company in our midst, you can call 269-408-1980 or click this link for their online presence: https://www.expresspros.com/stjosephmi/