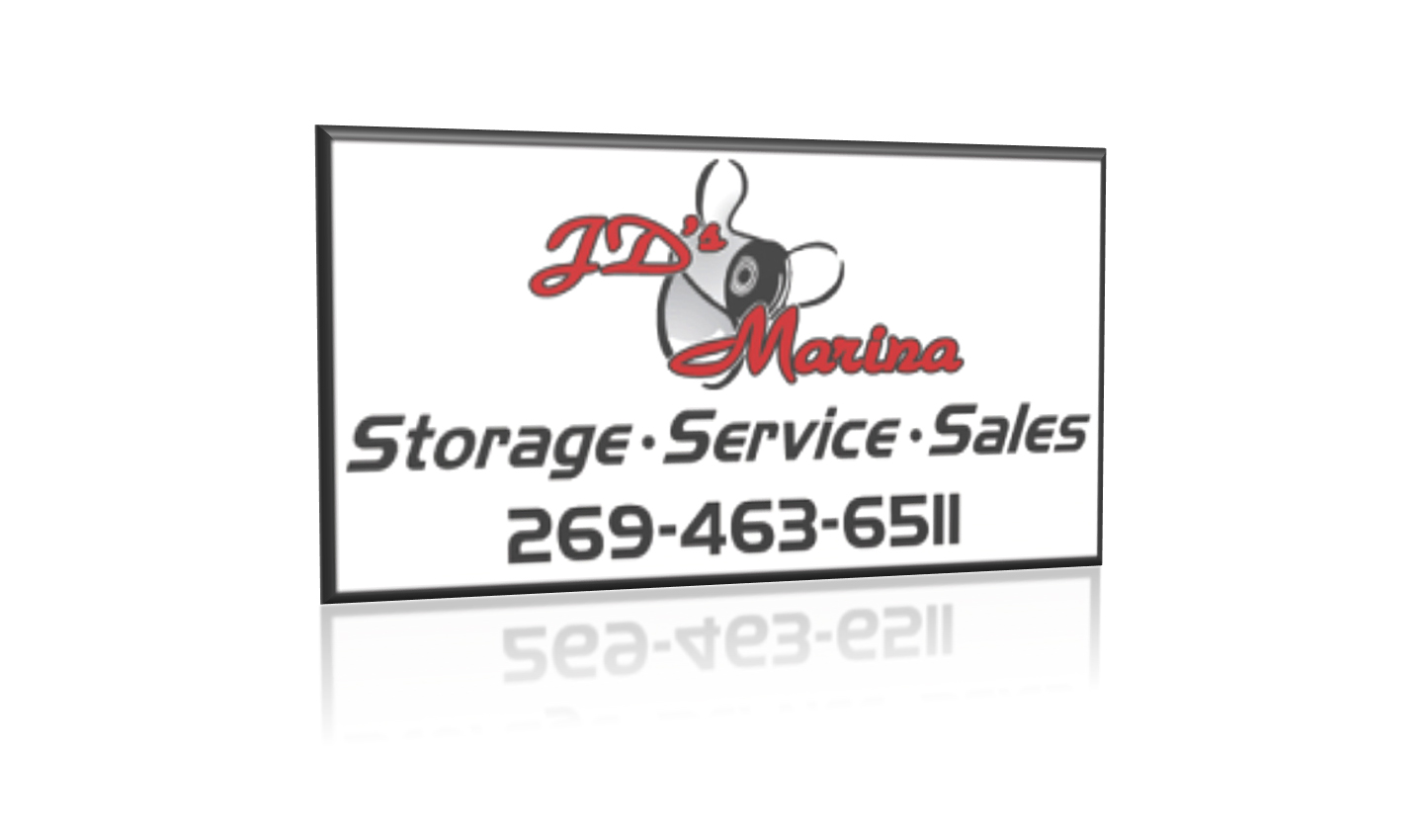 We've all heard the Silicon Valley stories about high-tech start ups that were born of ideas hatched in one's garage. Well, one of the Fifteen Under 15 winners for 2020 here in Michigan's Great Southwest actually originated in the garage of Jim Vollmer who first began repairing boats in his personal garage in Glenwood before expanding his practice into Sister Lakes more than 30 years ago. He purchased the old USA Gutter building and powered forward to become one of the largest inland lake marinas serving Southwest Michigan, as what is now known as JD's Marina of Watervliet, began life in 1987 under the name Midway Plaza Marine Service. At that time they were a service only marina, but my how times have changed.
Today, JD's Marina is an Avalon Pontoon dealer bringing aboard Mercury and Yamaha Outboards as well as servicing Evinrude products, side-by-side with all of the essential accessories for boaters to enjoy their time on the water.
When Jim and his wife Donna moved to their current location at 330 N. M-140 in Watervliet, they opened a full-service marina and obtained the Avalon Pontoon line. They are a full service marina for the region bounded by Sister Lakes, Twin Lakes, Van Auken Lake, Paw Paw Lake, and Indian Lake. Their Avalon Pontoon boats come with either an E-tech or Yamaha outboard engine, and they have certified mechanics to work on various types of watercraft, as well as a full line of accessories for boating and trailer needs.
Their nominator, Jeremy, says, "JD's Marina goes above and beyond to service, store and deliver pontoons and small watercraft to the greater Sister Lakes area. The employees there are thoughtful and great at what they do. I send any and all people looking for new boats to Jim and Donna," adding, "They are the best in the business in Southwest Michigan."
Jeremy says, "The culture at JD's is more of a family than a business," adding, "That culture is based on integrity, honesty, hard work and extreme quality service."
In 2008, JD's Marina received their first National Gold Dealer Award from Avalon Pontoons, a status they have maintained every year ever since. In 2009, Jim and Donna earned their BRP Certified Platinum Dealer certification from Envinrude engines, a certification that they have maintained ever since. Plus, they were honored with the CSI Dealer Award each year from 2016 through 2018 for excellence in dealer sales.
Jim and Donna recently purchased a second location in the heart of Sister Lakes and have expanded their client base two fold since that expansion to the former Midway Marina building.
The team of 12 at JD's Marina staff the full service marina for new and used pontoon and accessory sales, boat storage, winterization, shrink-wrapping, pick up & delivery, and full service marine repairs. Jeremy says, "The crew keeps their customers happy and running smoothly on the water, and they're always willing to send a technician out if something is going wrong on a busy holiday weekend." He concludes, "JD's encourages their employees to just be honest, hard-working people that stick to their word."
You can learn more about JD's Marina and the award winning services they offer by checking out their website at this link: www.jdsmarina.com
You can also find them on Facebook, or by phone at 269-463-6511.