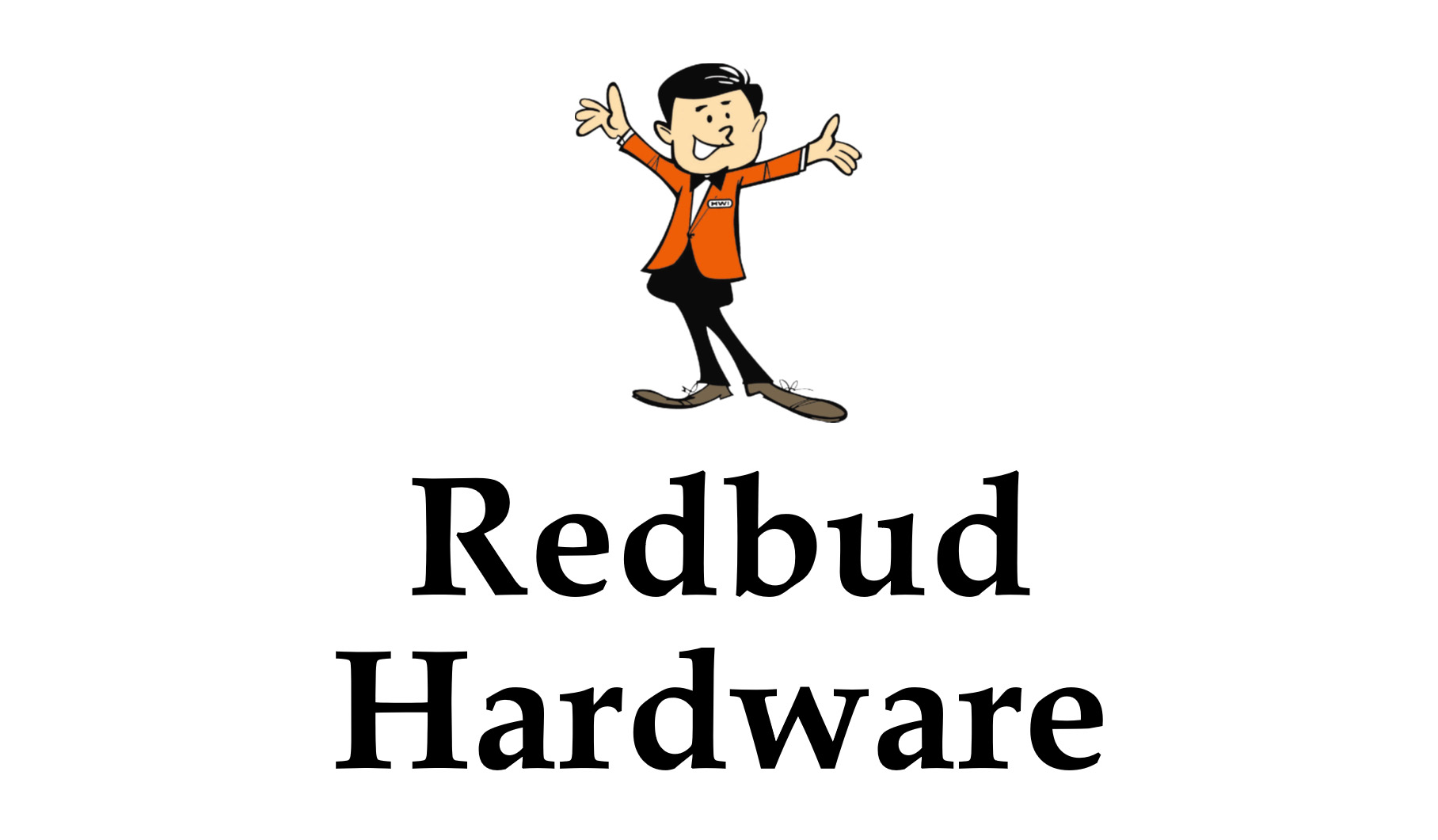 When the community of Buchanan watched as its last hardware store closed its doors on East Front Street in town 20 years ago in 2000, the gap it left on the local retail scene was seriously tangible. The store was sorely missed, especially by weekend do-it-yourselfers who discovered at the last minute that they didn't have everything they needed to get the job done and faced having to head out of town for a minor piece of the puzzle here and there.
We're not sure if Tracy and Dave Dippo were among the weekend warriors left to their own devices, but we do know for certain that they were of the considered opinion that "every town needs a good hardware store. Every town." Including Buchanan.
That's why two years later, in 2002, they stepped up to the plate, bought the business, and re-opened as Redbud Hardware with a small but mighty team of folks who were laser focused on quality customer service, now earning their way into the 2020 Class of the Moody on the Market Fifteen Under 15 Small Business Enterprises with 15 or fewer employees in Michigan's Great Southwest.
Redbud Hardware, now a Do-It Best Hardware operation, at 266 East Front Street in the Redbud City, has become an integral part of "Bucktown." Staff members are trained and well-prepared to answer questions like a good hardware operator should, and they can pinpoint what you're looking for quickly and efficiently. Even "Peat" the dog is typically on duty playing the ambassadorial role of greeter at the door.
The nominator of Redbud, Mary, cites top notch service "unlike a big box store," and "is a much-loved source for anyone who is embarking on a project to help get them through."
From paint to plumbing & electrical supplies, to lawn and garden gear and a whole lot more, the staff of ten at Redbud Hardware has crafted a renaissance by re-opening over the last 18 years and, despite the impact of the coronavirus pandemic, they've marched on.
The Redbud Hardware website sort of sums up the philosophy, mission and vision of Tracy & Dave Dippo, stating, "Our goal is to serve the  community by providing a great source for all their hardware needs and by  participating in community events and supporting  local organizations."
Nominator Mary contends, "They have lived up to their pledge to support local organizations. Tracy served on the Buchanan Preservation Society Board, and she led the creation of a mural that tells the story of Buchanan's industrial history. That mural is located on the McCoy Creek Trail. They have donated gift cards and supplies to many organizations for projects and fund raisers over the years."
Additionally, the Dippos have participated in the CBI Program at Blossomland Learning Center, and they hire young people who are often embarking on their first jobs, giving them the training to be the best that they can be for excellence in quality customer care.
Tracy has a Masters in Art from the University of Notre Dame, and she uses her talents in the store and elsewhere in the community. Dave has always liked to have a dog in the store, and when Peat first took up duties there as a puppy, not only was there great excitement, news crews from South Bend's WSBT-TV created a story about him which ended up airing nationally on CBS Sunday Morning.
Redbud Hardware is clearly a favorite destination in the community of Buchanan. Even people visiting for the summer and returning college students make a point of stopping in with great regularity. Mary sums it up saying of Redbud Hardware, "It is familiar and dear to us all!"
You can learn more about the business by clicking this link: http://redbudhardware.doitbest.com, or you can simply call them at 269-695-6891.