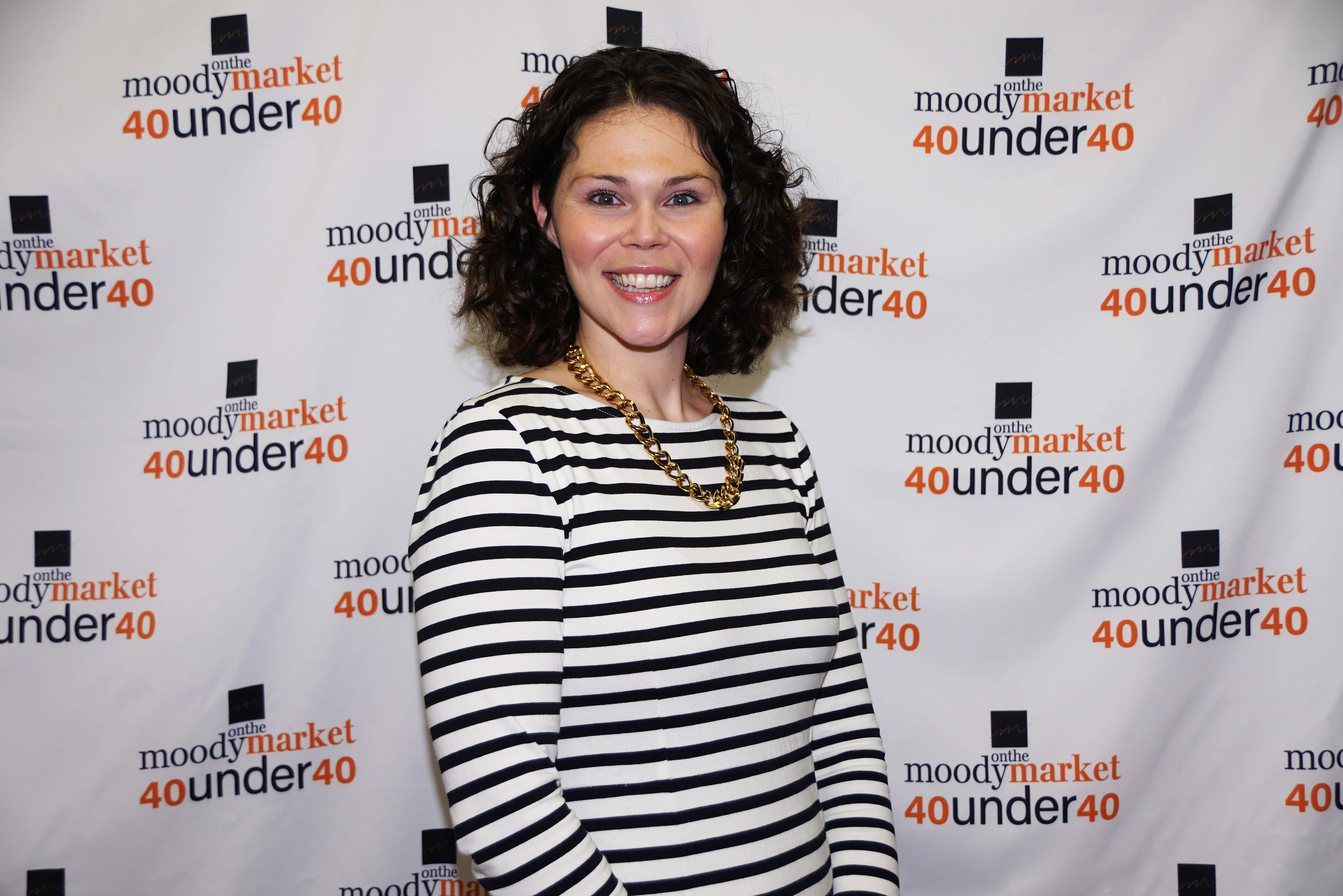 Name
Carrie Smietanka-Haney
Company/Organization
Berrien County Trial Court
What Does Your Company/Organization Do?
The mission of the Berrien County Trial Court is to "serve the public ensuring fair and timely justice for all."  We are a unified trial court with 11 judges elected to provide swift and impartial judgment to the citizens of Berrien County.  Our staff across three locations – including St. Joseph, Niles, and the Berrien County Juvenile Center – strive to make each citizen's experience with the Trial Court as positive as possible with exceptional customer service.
Age
34
Accomplishments
I graduated summa cum laude both with my bachelor's degree from Saint Mary's College as well as my master's degree from Spring Arbor University. I am incredibly proud of completing my master's degree while working full time as a child welfare supervisor with the Michigan Department of Health and Human Services, spending many extra hours both at work and in study.
I assisted in launching the Michigan Youth Opportunities Initiative program in our local MDHHS office, which provides financial, training, and academic incentives to youth aging out of the foster care system.
Since moving to the Berrien County Trial Court in 2015 I have been a driving force in the court's development and adoption of a new strategic plan, something that we had not completed as an organization in over 15 years.
I was also selected as a member of the inaugural Leadership Accelerator program through the Strategic Leadership Council and continued on as a mentor for members in the following two cohorts.
What else do you hope to accomplish by the age of 40?
I hope to be able to have a greater impact in our community, where I am proud to have lived for 30 of my 34 years. There are many opportunities for leadership and development in this area and I hope to be able to assist others in making a positive impact.
I also hope to be able to lead the Trial Court into the future by implementing additional technologies which will assist not only our judges and staff but the public we serve. I want the Trial Court to be seen as an employer of choice in the community and hope to continue to make positive changes to the culture of the court.
Education
I received a Bachelor's of Arts degree with a major in Psychology and minors in Italian and Women's Studies from Saint Mary's College in 2006.
I subsequently obtained a Master's Degree in Family Studies from Spring Arbor University in 2011.
Residence
St. Joseph
Where were you born?
Grand Rapids, MI
What was your first job?
I worked in my grandmother's antique store for as long as I can remember. But my first real job with an actual paycheck was at the Driftwood Summer Shop in Sister Lakes where I served ice cream and worked in the retail store, sometimes even assisting making donuts before the break of dawn!
Best advice you ever got?
The best thing you can do is be true to yourself and what you believe in. Sometimes that means doing something unpopular, but it almost always means you're doing the right thing.
Who inspires you most?
My family.  Between my parents and grandparents I don't think anyone has ever actually retired full time. They have incredibly strong work ethics and have instilled in me that it's important to always give your best. My parents have always made me proud. I am also inspired by strong women who have come before me. It's important to me to show my daughters that they can do anything they set their minds to, even if it means they are the first to do it.
That one thing about you we'd be most surprised to learn.
Despite having no Italian heritage, I used to be semi-fluent in Italian. I studied abroad in Rome and loved the language so much that I continued to study it while I was in college. Don't ask me to speak it now, though, I'm a little rusty!
What do you love to do in your downtime?
I love to exercise, read, catch up on television and movies, and spend time with my family. I spend as much time as I can with my beautiful daughters and amazing husband – they fill my life with laughter and joy.
What book are you reading now?
Little Fires Everywhere by Celeste Ng
Volunteer activity you love the most.
With two small children it's hard for me to spend as much time volunteering as I would like. But I will always have a soft spot in my heart for children in foster care and so when I can assist with activities that bring happiness to them I jump at the chance. One of my favorite activities was always unloading the plane filled with gifts for foster youth with Operation Good Cheer.
What motivates you to give back to your community?
I have lived in Berrien County nearly my whole life. I know that this can be a great place to grow up and also raise a family. I want to make sure that my children and other children have that opportunity.
What Superpower would you most love to have?
Flight! I love to travel and that would make it so much easier!
What does this honor most mean to you?
I am incredibly humbled to be included in this group. This community is filled with young leaders who are making their marks. I am honored to be chosen as a leader amongst them and am excited to continue to expand my skills to meet the needs of the community.