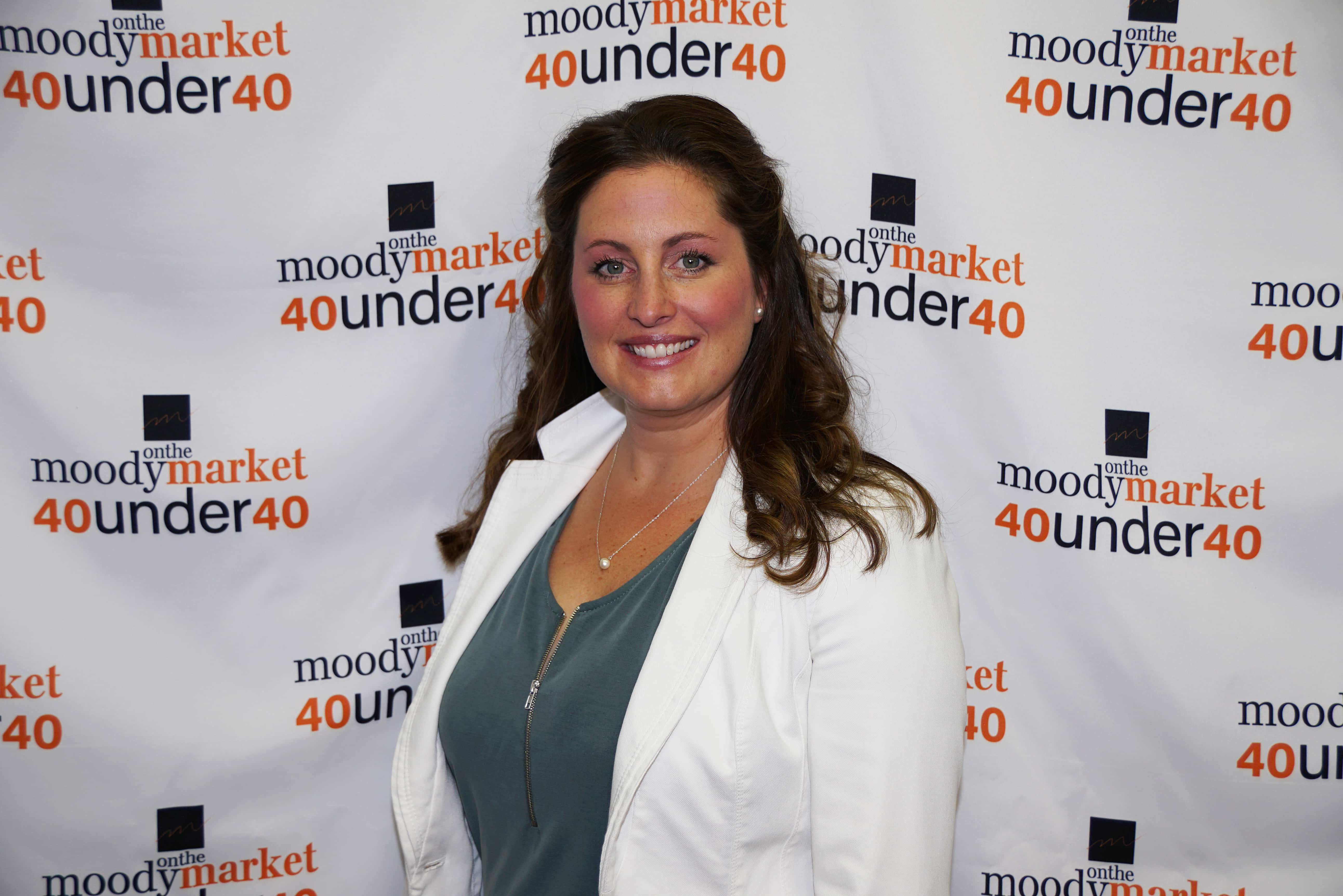 Name
Lisa Borre-Olson
Company/Organization
Wightman
What Does Your Company/Organization Do?
Wightman is a full-service consulting firm that exists to serve people and the communities we live in. Our dynamic team of over 120 professionals works to analyze, advise, design, and deliver successful projects in partnership with governments, business, and institutions in our communities. Our unique approach is to offer comprehensive multi-disciplinary services, industry expertise, accurate scope of work, and a passion for listening. Services offered include Architecture, Civil Engineering, Environmental and Surveying. Additional specialty services offered include Planning, GIS, Landscape Architecture, Interior Design, and Reality Capture. Our firm is located in Allegan, Benton Harbor and Kalamazoo, Michigan.
Age
36
Accomplishments
Following my graduation from St. Joseph High School, I earned a Bachelor of Arts degree in Interdisciplinary Studies (HR, Psychology, and Business) from Michigan State University. I furthered my education by obtaining a Master's in Business Administration from Loyola University in Chicago. Early in my career, I worked for several Fortune 500 companies, including Hyatt, Amazon, and FITCH/WPP. I have over a decade of experience in HR, organizational development and culture, and talent attraction/retention. My career path has taken me from Michigan to Arizona to Ohio and back to the Mitten State when I joined Wightman as their first ever HR director.
I carry both the Society of Human Resource Management-Senior Certified Professional (SHRM-SCP) and Senior Professional in Human Resources (SPHR) professional certifications.
I graduated from the first class of Leadership Accelerator through Michigan's Great Southwest Strategic Leadership Council in 2016 and currently serve as a member of the steering committee.
I facilitated a SHRM certification class at LMC in 2016/17 to help other HR professionals advance their careers and am a member of the SWMI SHRM chapter. I also accepted an adjunct faculty appointment for undergraduate level business school where I taught HR Management at the Southwest Campus of WMU in the evenings, the fall of 2018.
My biggest accomplishment is managing being a working mother. I have a newfound appreciation of all the women who work all day, then go home at night to do their most important job.
What else do you hope to accomplish by the age of 40?
Get back to Europe or other international travel.
God willing, have another healthy baby; ideally full term to avoid the scare we had with Sophia.
Crack the code on "working mother guilt" – I love my family, my career, and this community – how can we achieve balance to give 100% to it all?
Education
St. Joseph High School, Class of '01
Michigan State University, B.A. Human Resources, Psychology, & Business – Go Green!
Loyola University Chicago, M.B.A., Entrepreneurship
Residence
Stevensville, MI
Where were you born?
St. Joseph, MI
What was your first job?
I started sorting nails for my Dad at Ace Hardware because I wouldn't stop asking him to let me work! The day I became labor-law-age-appropriate and he let me be a cashier, I was one proud kid.
Best advice you ever got?
"This too shall pass." – from my late Grandma Rosche. Our family still repeats those wise words in challenging times to keep things in perspective.
Who inspires you most?
The NICU staff at Spectrum for getting us through the scariest time in our lives & my premature daughter who is a little fighter.
My parents & stepfather – all three have taught me life lessons that have made me the person I am today.
My brother – for serving our country & adopting a son when another man failed to come anywhere close to the father he has become.
My sister – for her hip & healthy Denver lifestyle; she tries in vain to keep me cool.
That one thing about you we'd be most surprised to learn.
I help my husband with a tech start-up called Trustworthee, in all our free time!
"Trustworthee is a web-based company that is helping the world trust one another. At Trustworthee, we strongly believe that the vast majority of people are good people who want to do good things." https://www.trustworthee.com/
What do you love to do in your downtime?
Spend time with Lars (husband), Sophia (daughter), Cody (stepson), Annalise (stepdaughter) and extended family. In the summer we enjoy Lake Michigan and the natural beauty this area provides. As mentioned above, I'd like to get back to traveling again.
What book are you reading now?
Audiobook: Dare to Lead by Brene Brown
Hardcover: The 5 Love Languages of Children by Gary Chapman and Ross Campbell
Volunteer activity you love the most.
Anything involving kids, animals, leadership, or helping people to become the best version of themselves.
What motivates you to give back to your community?
Karma. Purpose. Love for my hometown & community. Belief that people are good & more the same than different; desire to help develop the tools to discover that.
What Superpower would you most love to have?
Slowing down time because my 6-month-old is growing so fast & there isn't a time for everything!
What does this honor most mean to you?
This honor means: 1. I have a lot of amazing mentors in my life that have helped me get to where I have thus far, and I need to thank them again. 2. I need to do the honor justice by continuing to pay it forward through developing and mentoring, or however else I am able.