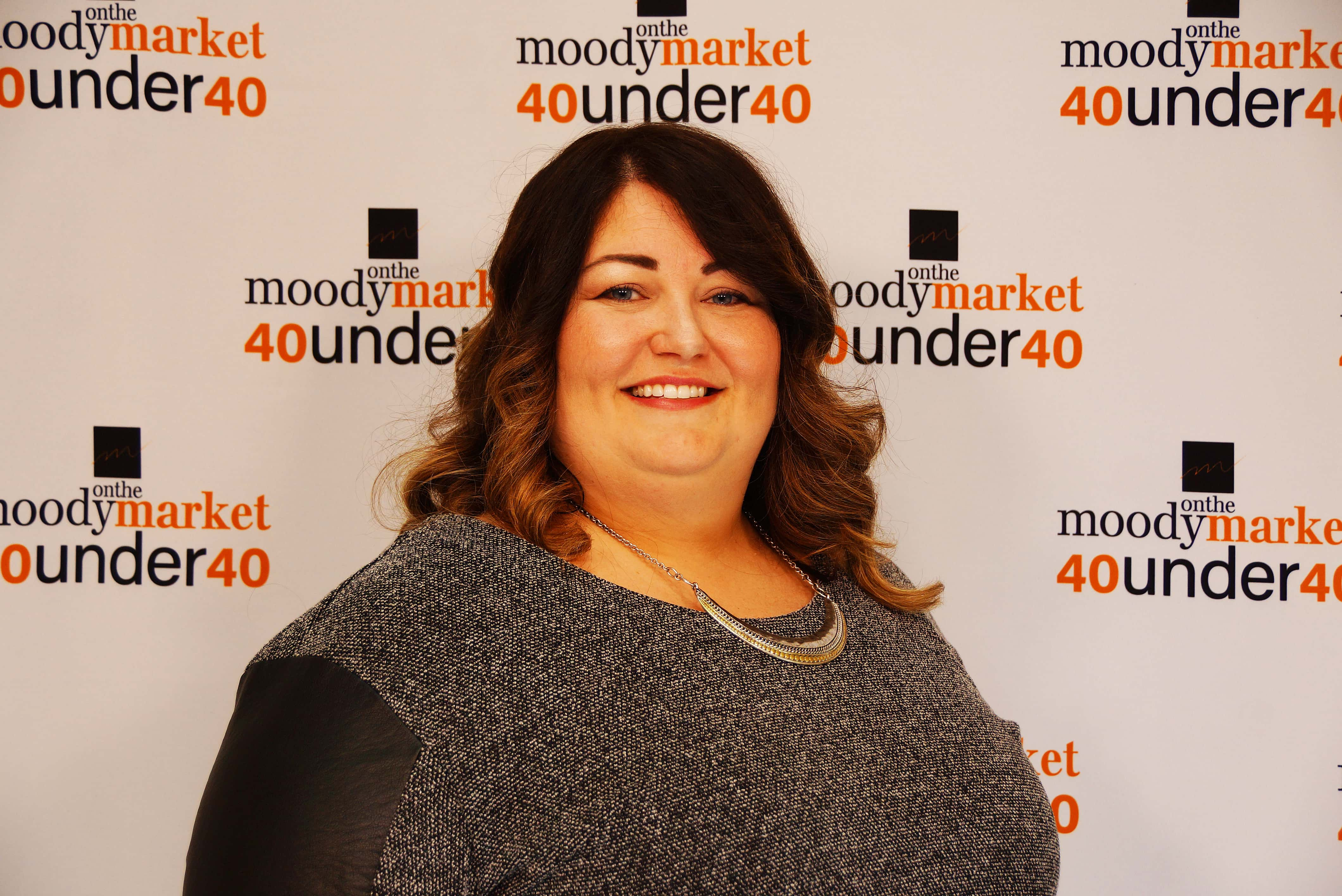 Name
Ceile Wipper
Company/Organization
JLL/Whirlpool
What Does Your Company/Organization Do?
JLL is a global real estate services provider. JLL has been a trusted partner to organizations, like Whirlpool, who want more value from their commercial real estate portfolios. I represent the Project & Development Services side of our business, and have been lucky enough to support Whirlpool in local design and construction projects since 2010.
Age
34
Accomplishments
What I love about what I do is that there are physical reminders of our work – the buildings and landscapes we effect can be seen and experienced throughout Saint Joseph and Benton Harbor.  These are the accomplishments I am most proud of – more than just promotions or industry recognition – it's the impacts to the daily lives of those I share this community with.
What else do you hope to accomplish by the age of 40?
PMP Certification, growth in program and people management, an international assignment, and/or earning an MBA
Education
Bachelor of Science degree in Construction Engineering & Management with a Minor in Spanish Language from Purdue University
Residence
Saint Joseph, MI
Where were you born?
Illinois
What was your first job?
In high school, I was a teller at a small local bank. After college, I started as an Assistant Project Engineer at a mid-size construction company and eventually transitioned to JLL in support of the Whirlpool Account.
Best advice you ever got?
In college, I asked my mentor what he could attribute his success to. The answer was, "Half luck, Half timing."  I know hard work is mixed in there too, but I've found this advice very accurate. When doors or windows open, dive through.
Who inspires you most?
Working, single mothers. I have no idea how they do it.
That one thing about you we'd be most surprised to learn.
I've gone skydiving three times and almost got my license, but on my 3rd jump I couldn't find the ripcord and decided I should never jump solo. Two sets of hands are better than one.
What do you love to do in your downtime?
Travel, DIY home projects, gardening, new recipes, and getting to enjoy the beaches & sunsets.
What book are you reading now?
I'm deciding which book to read over Spring Break
Volunteer activity you love the most.
Participating on the Planning Commission for the City of St. Joseph or serving as a mentor for the PMI.  Both are rewarding experiences.
What motivates you to give back to your community?
I enjoy applying my skill set to best serve the community I am lucky enough to live and play in. I feel a dedication to this community, and want to see it thrive. It's important to give back!
What Superpower would you most love to have?
Definitely to fly!
What does this honor most mean to you?
I am honored and humbled at the recognition. I want to inspire others to be leaders at work, and active in their communities.