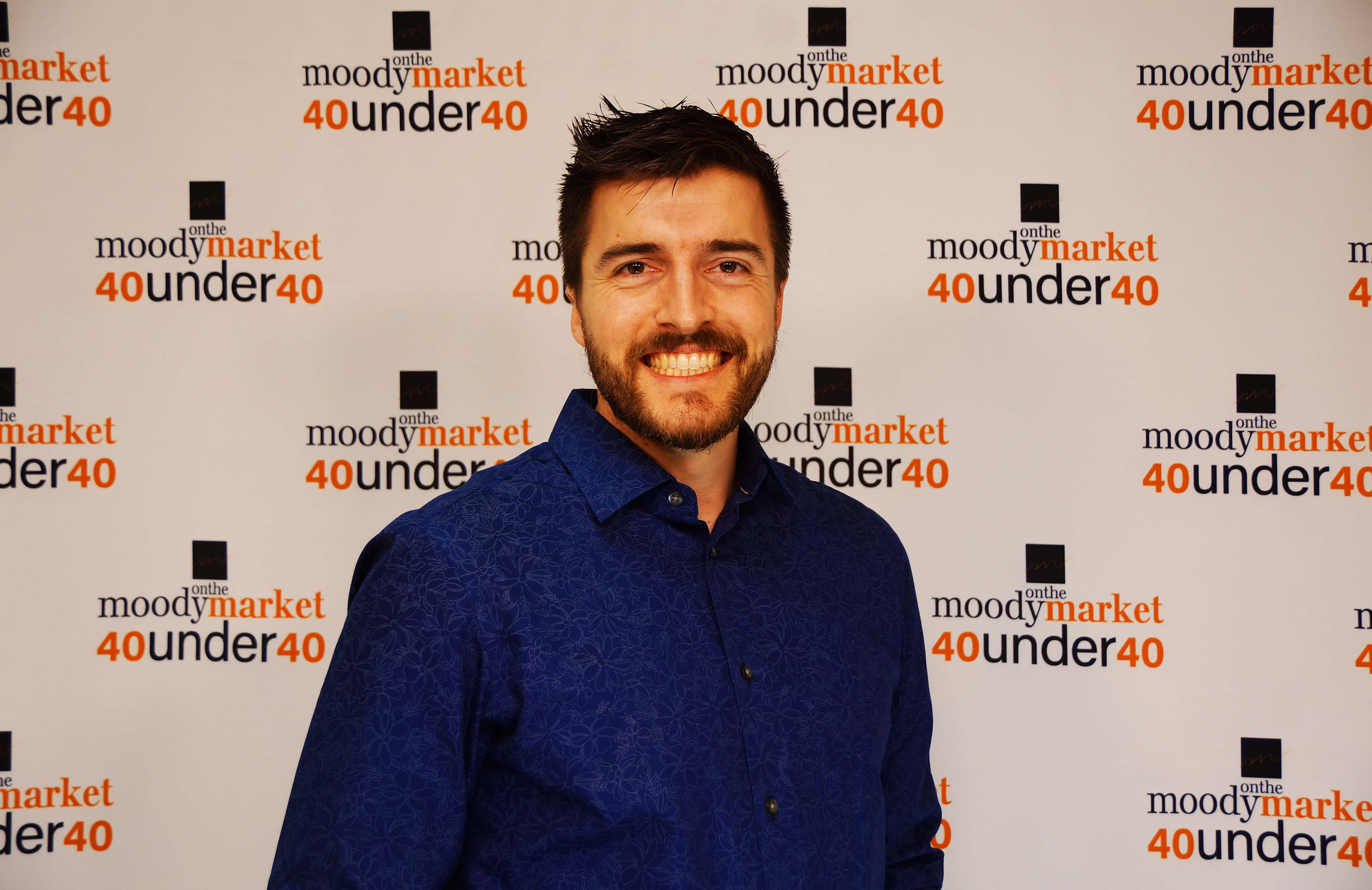 Name
Dan Peat
Company/Organization
Kinexus
What Does Your Company/Organization Do?
Kinexus is a non-profit organization headquartered in Benton Harbor that attracts resources and services to Southwest Michigan in order to provide sustainable and systemic solutions for the most pressing employer challenges.
Age
31
Accomplishments
Led the Kinexus team in securing $1.2M in funding for 36 local employers to both train or hire over 1,000 people throughout the next year. Part of the Kinexus team, whose work has led to recognition from The Nonprofit Times (50 Best Nonprofits to Work For), Crain's Detroit Business (Cool Places to Work) and MiBiz (Best Managed Large Nonprofit). Helped raise over $4.2M for the United Way of Southwest Michigan as Campaign Co-Chair—the most money in the organization's 75-year history. Selected as class speaker by peers for MBA Program. Co-Founder of Peat's Original Cider, a hard cider company based out of the Peat Family Farm.
What else do you hope to accomplish by the age of 40?
I hope that by the time I'm 40 there are many people inside and outside of my work at Kinexus that can say I helped them in their life, career, or both! I also hope to continue to build a successful hard cider business that will sustain our family farm for years to come. Southwest Michigan is home for us and I'd like to help keep its momentum going however I can.
Education
Paw Paw High School, Class of 2004, Michigan State University, BA Business Management, Class of 2008 – Macquarie University, Sydney, Australia, Exchange Student in 2006, Michigan State University, MBA, Class of 2015
Residence
My wife Leah and I, along with our two children, Violet and Arthur, live in Saint Joseph.
Where were you born?
Kalamazoo, MI
What was your first job?
I picked tart cherries on our family farm in Paw Paw. There exists a photo of me doing this at about 5 years old, so I got an early start. Not sure if I was paid for it though!
Best advice you ever got?
Early in my career I worked in technology sales and my coworkers were primarily young people figuring out their way in the business world. We had one colleague, Jason, who had about a dozen more years of experience than the rest of us and he was a very calming personality. He imparted a lot of great advice, and I still use one of his mantras with my team today: "Things are never as good or as bad as they seem." It's pretty simple but many times that is what makes for good advice. Not everything in life should send you to one extreme or the other, give it some time and things do normalize.
Who inspires you most?
Along with my parents who are lifelong entrepreneurs, I would definitely say my wife, Leah. On top of being an incredible person who devotes her time with her mother to championing positive change for those with severe mental illness, she also has a thriving career in advertising and is a supermom who keeps the whole house/our lives in balance. Leah encouraged me to take this job with Kinexus six years ago and move us both from Chicago and I will forever be grateful for her confidence.
That one thing about you we'd be most surprised to learn.
Maybe this isn't very surprising to people that know me well, but the first time I ice skated as an adult was also the first game of hockey season for the dorm leagues in college. A few years later, I raced cyclocross in Chicago and had only just learned to ride a bike shortly before moving there. I've never been one to let a little thing like not knowing how to do something stop me from trying!
What do you love to do in your downtime?
Downtime is a precious commodity in the Peat Household – typically if I find myself with a few moments, you can find me watching (and very occasionally playing) rugby.
What book are you reading now?
My primary reading these days mostly includes board books with my kids, but since my daughter is really into magic and anything fantasy-related, we're switching it up and will be reading "The Hobbit" together before bedtime.
Volunteer activity you love the most.
Every year at the Paw Paw Days Car Show, my friends and I volunteer as guest judges and give away a trophy in honor of our great friend, Ryan Tapper, who passed away and was also a classic car enthusiast.
What motivates you to give back to your community?
It's really easy for me to be motivated to give back to the community since this is the area where I grew up and where most of my family lives. I find service to the community is often times not a zero-sum game, so the more you give back, the better the return. Also, I'm a team sport kind of person (see my downtime) and what I really love about the mechanics of community and economic development is that it's only truly successful if all parties are playing like they are on the same team.
What Superpower would you most love to have?
Even though I'm a Michigan State Spartan through and through, I think right now I would go for Wolverine's superpower of instant healing since I don't really have time to be sick these days!
What does this honor most mean to you?
It was a big decision to leave my prior career in sales for one that is all about helping others within the community succeed, whether they are businesses or employees. This honor is a great reminder that it was the right choice. I could not be more humbled to receive this recognition from the area we call home.