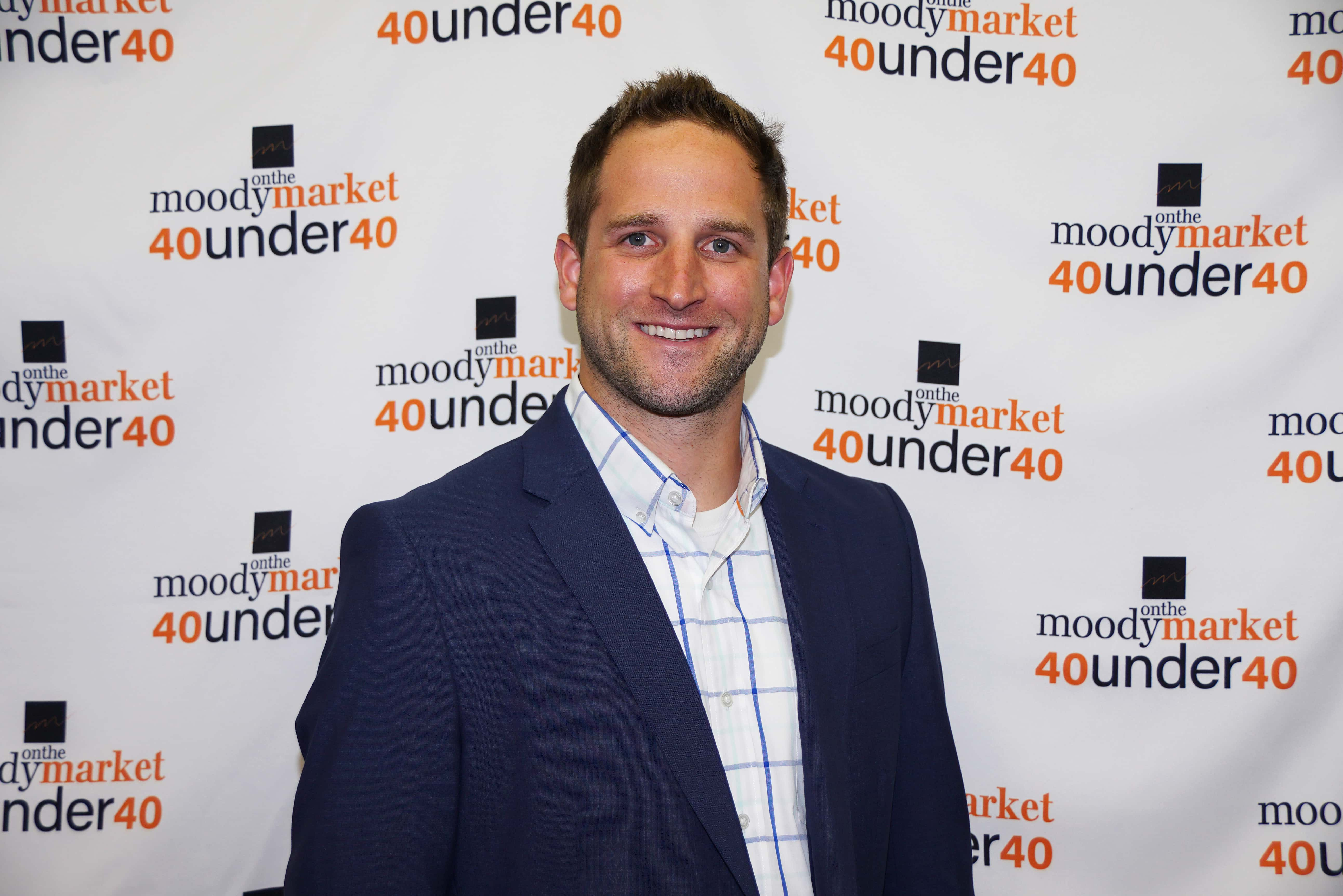 Name
Derek (Deke) Knuth
Company/Organization
Kinexus Group
What Does Your Company/Organization Do?
Kinexus Group is committed to inspiring positive economic change one person, one business, one community at a time. Our nonprofit pinpoints challenges that keep our region and state from thriving, and addresses gaps in workforce, community and business development.
Age
30
Accomplishments
Within three years of running the Offender Success program, our team more than doubled our service area from three to seven counties. In 2016, the program secured a five-year contract with the Michigan Department of Corrections (MDOC) to serve returning citizens in these counties. Last year, we delivered best-in-state results for securing employment for returning offenders and, most importantly, prevented those returnees from continuing a life of crime. Since 2017, we have served more than 2,000 returning citizens. Less than 10-percent of these individuals returned to incarceration. The Offender Success program has been endorsed by MDOC as a best practice, with other organizations emulating the program throughout Michigan. State reentry leaders continually refer new administrators for peer mentoring. The Offender Success team has presented at statewide meetings on employment best practices including a co-presentation in conjunction with MDOC at the largest workforce conference in the state.
What else do you hope to accomplish by the age of 40?
I am on a mission to secure financial resources to assist multiple reentry populations in our community. I have seen the impact of reentry programming for those incarcerated in prisons, but there is a tremendous need for additional interventions for those in the Berrien County Jail or involved in the criminal justice system. Whether it's youth, jail-based, misdemeanor or felony probation, the impact would likely be felt in our communities through safer neighborhoods and a reduction in re-incarceration.
Education
Bachelor of Arts, Major in Criminal Justice, focus in Corrections
Concordia University Ann Arbor, Class of 2012
Associate Degree of Arts
Lake Michigan College, Class of 2009
St. Joseph High School, Class of 2007
Residence
St. Joseph, MI
Where were you born?
St. Joseph, MI
What was your first job?
I started as a busboy at Timothy's Fine Dining Restaurant in Union Pier when I was 15. The owner and head chef, Tim Sizer, is my godfather and gave me my first opportunity for a summer job. When I turned 18, I began bartending and worked every summer throughout college. It was a great first experience in customer service.
Best advice you ever got?
Take risks, don't be afraid to fail and course-correct when needed. In young, professional careers, accepting failure does not come easy. This is particularly true if you are not accustomed to failing and constantly seek safe situations. A quote that has really stuck with me is from John Wooden: "Failure is not fatal, but failure to change might be."
Who inspires you most?
My Parents. Watching them grind (with a smile on their face) to provide for four children while instilling core values was and is truly inspiring. They continue to do so much for me and my siblings.
That one thing about you we'd be most surprised to learn.
I consider myself a charcoal grill master, brand specific to Weber. I've won 113 self-proclaimed awards however, I've never "formally" won anything.
What do you love to do in your downtime?
My summer is filled with playing competitive fast-pitch softball. Our team travels to tournaments across Michigan and throughout the Midwest, which allows us to not only enjoy the sport but also to experience different watering holes in a variety of places. I also enjoy spending time with my immediate and extended family, especially my three cousins who also play fast-pitch.
What book are you reading now?
Trap the Devil, by Ben Coes.
Volunteer activity you love the most.
I coached varsity girls' basketball at St. Joseph High School from 2012 to 2018. As much as I love the game and teaching it, the student-athletes really made it enjoyable. The coaching staff was extremely blessed with amazing kids.
What motivates you to give back to your community?
I feel like I am one of the most fortunate people in the world. I was given educational and athletic opportunities that created a foundation for me to be successful through college. I obtained a position in my hometown in a career field I am passionate about. All these things inspire me to create an impact in, and give back to, southwest Michigan.
What Superpower would you most love to have?
Wisdom.
What does this honor most mean to you?
I'm humbled to even be nominated. It's like walking down the 18th fairway at Augusta with a lead on Sunday. It's validation that our efforts toward public safety through reentry interventions is truly making an impact in the communities we serve. Throughout life you never truly "arrive," but right now it feels like I am on the right track.