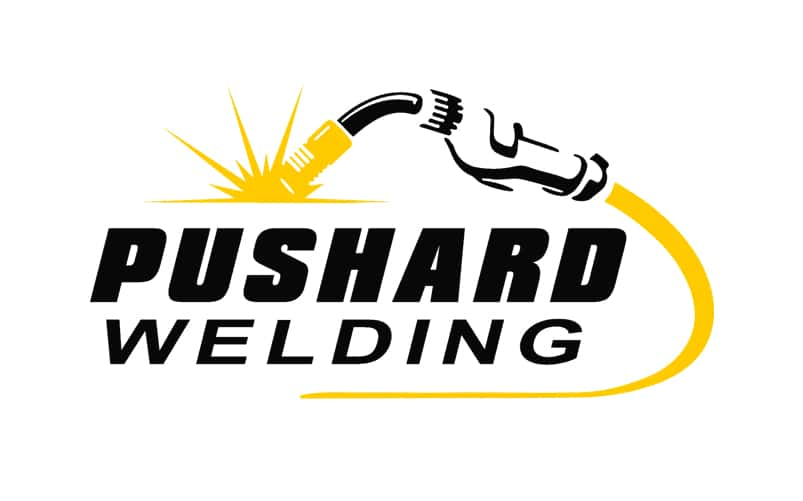 Simply driving past their building on Red Arrow Highway outside of Mattawan, you'd be hard pressed to know that a small but powerful team of metal fabricators inside have spent more than 30 years now creating commercial grade stainless steel equipment for all of the top restaurants in Grand Rapids and Kalamazoo and even the most chic among the restaurants of the great Windy City of Chicago. Pushard Welding of Mattawan drew considerable admiration from the selection committee, earning their rightful spot on the Moody on the Market Fifteen Under 15.
Pushard Welding is a dynamic second generation business, who has recently celebrated 30 years in business, and is cranking out that commercial grade stainless steel gear for restaurateurs across the region. In fact, the company recently joined a prestigious list of companies who feature the NSF International Food Safety and Quality Certification rating. All that from a small team of seven employees, headed up by owner and operator Chris Pushard.
Started in 1988 by Chris' father, Mark, Pushard Welding began fabricating metal equipment largely for their Mattawan friends and neighbors. Eventually, a local growing kitchen design shop took notice and asked Mark to fabricate stainless steel commercial grade kitchen equipment. They were not only successful then, they still enjoy that relationship today.
Chris Pushard actually started cutting metal in the shop at ripe old age of 8-years old with his dad. That taste of the action fueled his curiosity and led to Chris taking over the shop and growing it into the business it is today. While their primary product line is stainless steel commercial grade kitchen equipment, the masters of manufacturing there are capable of fabricating anything your mind can conjure up according to business associates who know them well.
The Pushard story is one of a team-based culture that prides themselves on quality, customer-centric behavior, and cares about their employees like their own family. The business associate who nominated Chris and his team says, "I have become impressed with the family-themed culture of taking care of your family, the old-school mentality of doing quality work because it's your family's name and reputation on the line, and the fact that from their small shop in Mattawan, they are producing high-quality commercial grade kitchen materials for the finest restaurants locally and regionally." They add, "This business is what every business should strive to be, quality and family-based who let their reputation, hard work and determination lead them to having a strong name among their peers."
Anchored at 25222 Red Arrow Highway northwest of Mattawan's central business district, the company's core values are based around craftsmanship, making and meeting commitments, first time quality, and taking care of their employees…even during slow months. To sum it up, "treat others as you'd wanted to be treated."
Pushard has undergone two recent expansion projects – more than doubling their business capacity. That kind of exponential growth led to their receipt of the impressive NSF International Food Safety and Quality Certification standard. That growth hasn't always come easily. With their quality and reputation on the rise, their ability to digest growth has been difficult at times, however, through strategic planning of resources they have been able to advance the business and continue a steady growth pattern.
When they're not busy polishing up gear for the next new restaurant on the rise, you can find Chris and his family at youth sports events volunteering to help out fabricating solutions for small-town team equipment and facilities.
Over the year, both Chris and his father are of the belief that teaching their employees how to become skilled craftsman in their own right anchors there place at the top of their industry.  Their philosophy is that if they teach and grow their employees and they end up leaving for a better opportunity, than Team Pushard did their job well.
Just in recent weeks and months Pushard has produced top quality stainless for places like Hop Cat in St. Louis, Three Blondes Brewing in South Haven, Brewsters of New Buffalo, Chinn Chinn in Mattawan, Harold Ziegler Motorsports Taphouse in Kalamazoo, Kalamazoo College and Jenison Public Schools, and many, many more.
The Pushard team works in steel, aluminum, copper and other metals serving the restaurant, retail, and education industry sectors among others. They routinely perform custom fabrication of sinks, counter tops, a wide array of kitchen accessories and equipment, shelving units and beyond. Their fabrication team shears, bends, welds, bores, taps, and drills gates, fencing, rails, staircases and many other applications for clients. A full service shop in every regard.
You can learn more about their capabilities and resources by phoning 259-352-0009 or by checking them out online at this link: https://pushardwelding.com/.