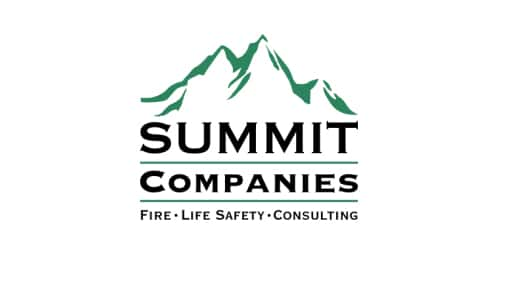 A 15-year old Paw Paw fire security firm in Paw Paw has been acquired by a St. Paul, Minnesota company and will become a new branch office for that company going forward, meaning the local team will be retained and continue to serve the region. The team at Flametamer Fire Protection in Paw Paw is now a part of Summit Companies of St. Paul as a result.
Flametamer of Paw Paw was one of two Southwest Michigan companies acquired by Summit which wanted to increase its own coverage in Michigan's Great Southwest by taking on the two firms. The other company joining the Summit ranks is Fire Extinguisher Service of Battle Creek.
Both are now arms of Summit Companies, a premier fire and life safety company which completed the purchase late last month.
Summit officials say that the acquisitions are a "strategic geographic expansion" of the company's existing fire protection, life safety and consulting business in the state of Michigan. Summit Companies currently has branch offices in the states of Arizona, Iowa, Michigan, Minnesota, Nebraska, Nevada, North Dakota, and Wisconsin and performs work across the United States.
Summit Companies will retain the staff and service technicians of Fire Extinguisher Service and Flametamer Fire Protection. The current office of Flametamer in Paw Paw will become a new branch office for Summit Companies.
Established by Jim DeGroff in 2003, Flametamer provides fire extinguisher sales and service, carbon dioxide and clean agent systems and detection & control hardware to broadly serve its commercial, industrial and institutional customers in southwest Michigan and northern Indiana.
In Battle Creek, Fire Extinguisher Service was established in 1944 by Bill Williams and focused on fire extinguisher sales and service to commercial and institutional customers in the Cereal City and the surrounding area. Ken Williams purchased the business upon his brother's retirement. Today, the second generation family business is run by Ken's son Rob Williams. Fire Extinguisher Service will be integrated into Summit's Paw Paw branch office.
Jeff Evrard is CEO at Summit. He says, "Expansion of the company's presence in the southwest portion of the state was a natural next step to Summit's growing Michigan business and significantly expands the company's commitment to client service, diversity of capabilities and technical excellence." Evrard adds, "The addition of Fire Extinguisher Service and Flametamer Fire Protection creates the opportunity to offer those organizations' customers an expanded, full range of fire life safety products and services."
Summit Companies has expertise across the entire spectrum of fire and life safety categories including:
Fire extinguishers
Extinguishing agents
Pre-engineered kitchen suppression systems
Industrial suppression systems
Vehicle suppression systems
Special hazard suppression systems
Fire sprinkler systems
Fire alarm and security systems
Fire alarm and security system monitoring services.
Thanks to the acquisitions, high-pressure cylinder testing and refilling are also included in the expanded services. Jim DeGroff at Paw Paw's Flametamer says, "We are excited to join the Summit family. As we looked for the right partner to continue our journey it was important to find a partner whose core values aligned with ours." DeGroff adds, "Summit is that partner. Summit is a great organization that is committed to customer service and together we will truly be able to offer our customers the most extensive range of fire and life safety services."
At FES, Rob Williams says, "On behalf of the Williams's family, we have truly have enjoyed this business. While I have elected to move on, post a brief transition period, I am extremely pleased that all of the company's service technicians will continue on with Summit Companies." He concludes, "We're all extremely excited to partner with Summit Companies. Summit has an established track record of customer service and technical excellence so I know our customers are in great hands."
Summit Companies currently serves Michigan through its offices in Luna Pier, Mt. Pleasant, Owosso and Traverse City where their experienced staff have been servicing customers throughout Michigan for over 65 years.
Summit Companies is also engaged in the practice of fire protection engineering and risk management consultancy. Officials say, "Summit Companies' success is driven by its people. The company is a culture-first organization that is committed to client service, diversity of capabilities and technical excellence." You can learn more online at this link: