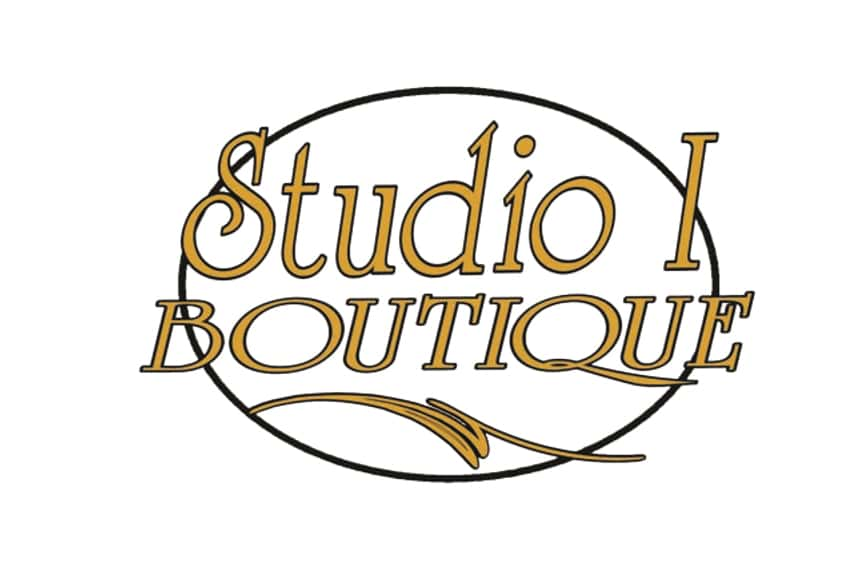 One of the most unique entries in the inaugural Moody on the Market Fifteen Under 15 Best Companies with 15 or fewer employees actually started out as a hair salon, and took an amazing turn borne of sheer compassion and love. Sharie Conard owned and operated that hair salon nearly 30 years ago when her best friend ended up being diagnosed with bone cancer at a far too young age.  Sharie's friend had nothing "but a blue bandanna" to cover her head. With the chemo making her feel less than presentable, she hardly left her home, even when she felt good. After that dear friend, Cheryl, passed away, Sharie made it her life mission to make sure women had choices, were educated and felt loved. That was then. Today, Sharie actually has 3 boutiques, and continues her endless mission of love.
Studio I Boutique, owned and operated by Sharie & Michael Conard aat 2540 Paulmar Avenue in St. Joseph, by someone who wanted what she calls the "Breast Kept Secret" in the region to garner considerably more light of day.
While a lot of women head to Studio I for help in restoring some sort of normalcy after an illness or cancer diagnosis, there are still many among us who know nothing of Sharie's "Breast Kept Secret." Sometimes that's because the story is not shared with others or advertised because the clients don't want to be treated differently or for others to know their hair or breast is not their own. Sharie and her crew hear far too often, "I wish I would have known a place like this was available," despite the 29 years track record. With any luck, the sunshine provided by being one of the best Fifteen Under 15 will create a newfound awareness for those who are unaware that places like Studio 1 Boutique, an intimate and caring environment for those in need, does exist and right here at home.
Studio I provides women with post-mastectomy products, wigs, head coverings, compression garments, after surgery garments,  healthy alternatives in body care, education, prayer, strength, encouragement, love and support…before, during, and after a diagnosis of cancer or many illnesses. The same goes for men and children who are clients as well.
Staffed by a team of nine compassionate associates, Studio 1 provides custom fittings for wigs and hair pieces by licensed cosmetologists. Fittings for post mastectomy bras, prosthesis, and custom prosthesis are provided by accredited post mastectomy fitters. The staff also works hard to direct and educate customers in all areas of need following a cancer or illness diagnosis or surgeries, and so much more.
Studio I is essentially a medical boutique with a feminine touch. By working to remove the medicinal environment, the goal is to help women feel comfortable in an uncertain and frequently unknown situation. The staff also offers cancer awareness paraphernalia along with gifts and personal use items for retail therapy when needed.
Studio I provides three locations so they are able to service more women. All locations are accredited by the American Board of Certification in Orthotics, Prosthetics and Pedorthics, as are their three accredited Post Mastectomy Fitters.
Studio 1 also received recognition from Hello Gorgeous!, was ranked in the Top Five "Women To Watch" in 2013 by SASSY Magazine and became the first boutique chosen by American Breast Care to provide and certify for their Custom Breast Prosthesis in both Michigan and Indiana. 1998 Mrs Southwest Michigan and 1998 Mrs Michigan International promoting breast Cancer Awareness.
Asked to describe the core values of Studio I it took less than a micro-second to note that first and foremost there is love. However, they also work diligently to assure that women are fit properly post breast surgery for their comfort, healing process and well-being. And to make certain their wig is chosen not only to their liking, but also custom fit to their head and they are provided with education on how to care for it. Staffers say, "We strive to offer support, education, and encouragement in the hopes that everyone leaves the boutique feeling like family."
Among the challenges Studio 1 has faced in business is the simple fact that boutiques like hers exist in our community, especially for those who are survivors of several years, who no longer see an oncologist or who have relocated to the area. Additionally, the seemingly never ending changes to insurance have made it far more difficult for Studio I to offer services and for some patients to receive them. Nevertheless, Studio I is able to offer a unique service to those in the area along with a familiar face so that patients feel comfortable and return without reservation.
Studio I participates in a lot of local activities, including but not limited to: Relay for Life, Flushing Out Cancer, Pink Heals, Hello Gorgeous!, Pink Tie Ball, Real Men Wear Pink, Senior Expo, Secret Sister Society, Betty's Buddies, Little Black Dress, Making Strides Against Breast Cancer and Paint the Town Pink.
The business was started by Sharie Conard, who, as a young mother without a high school diploma, ended up going back to school after her three kids went to school. She then worked for a few years learning under others before she was led to her entrepreneurship, "by the hand of God." She has since grown it to three locations with three generations currently working together to help fulfill the needs of those in the community and beyond.
Sharie was crowned "Mrs. Southwest Michigan" in 1998 and used her platform of "Breast Cancer Awareness" to record her first musical album "Reaching Others with Love."  She was named "Female Vocalist of the Year" by the United States Association of Gospel Entertainers and Musicians in Nashville in 2005 and then again in 2006.
The multiple talents and compassion she and her family bring to the business have earned her team a slot on the Fifteen Under 15 for 2018. You can learn more online at this link: http://www.studioiboutique.com
You can also reach the boutique at 269-428-3400.