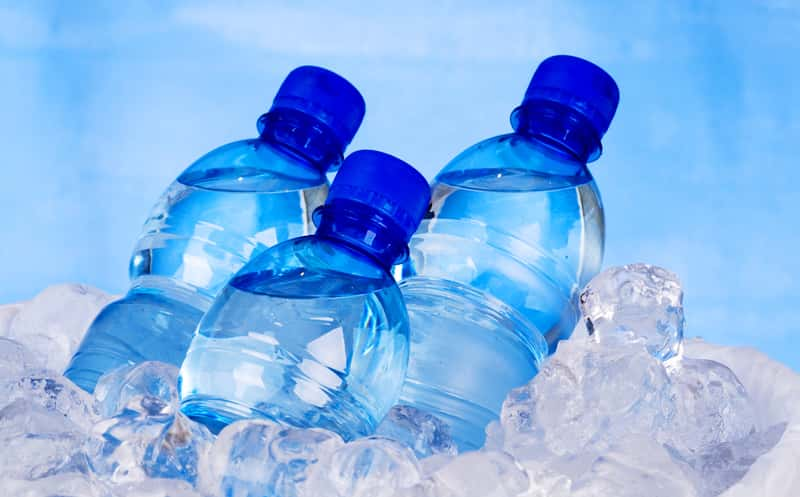 When Honor Credit Union's Benton Harbor Branch Manager Andrew Cleminshaw learned of water system issues in his community, he immediately stepped into action to help the people being impacted and the local school system by establishing a plan to collect donations of bottled water to share with the community.
As a result, Honor Credit Union is now collecting bottled water to donate to the Benton Harbor Area School District and community after those recent tests showed elevated levels of lead in the Benton Harbor water system. They are encouraging the community to donate cases of sealed water bottles to area Honor Credit Union locations.
The Benton Harbor School District has turned to bottled water while the community's water supply remains under a state advisory for higher than acceptable levels of lead. Honor's Benton Harbor Branch Manager, Andrew Cleminshaw, responding after hearing about the contaminated water supply and immediately put a plan in action to help. After reaching out to local businesses, Cleminshaw received a donation of $1,000 worth of water, about 300 cases, from Whirlpool Cooperation.
Cleminshaw says, "The partnership between Honor Credit Union and Whirlpool has been a wonderful undertaking allowing both of our organizations to provide relief to the Benton Harbor Area School District in their time of need." He adds, "Benton Harbor is deeply important to both Honor Credit Union and Whirlpool, and we look forward to additional partners and members teaming up with us to help our community."
Sealed and packaged bottled water can be dropped off at the following Honor Credit Union branch locations through November:
Benton Harbor
St. Joseph
Stevensville
Coloma
All donations will be delivered to Benton Harbor High School by Honor Credit Union team members.
Honor Credit Union serves more than 80,000 members across the State of Michigan by, "Providing solutions for financial success and giving back to the communities it serves." Those are the driving forces behind Honor Credit Union.  For more information call 800.442.2800, or visit www.honorcu.com.